Any advantages/disadvantages to using 1/4" copper vs. 5/16"?
I was going to use 5/16", but I'm running into a problem wrapping it around the piece of pipe I have. It's getting pinched and flatted out pretty bad. Seems 5/16" doesn't wrap very good on anything smaller than 3". The sample piece of 1/4" I bought seems to wrap around the pipe quite nicely, so…
Trying to utilize the materials I already purchased (other than the 50'-5/16") and to keep the exchanger somewhat compact in size. The heater is going on a Honda 11HP, water from a Keene PHP500.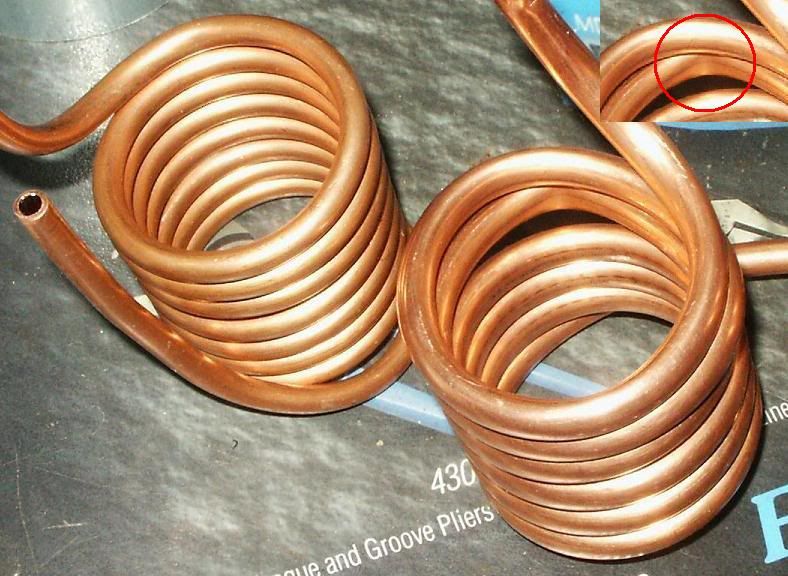 [1 edits; Last edit by Prospect09er at 03:41:44 Mon May 30 2011]