Hi All
A few pics of days gone by and the birth place of " The Cube"
Enjoy. The gold picture is some old cons that I had amalgamated. They were sitting in an old rubbish bin for five years. I just never got around to biffing them out. So just for fun run them through the Cube. Well buggar me days, got about a gram and a half. The cube caught some mercury that had escaped me. So I retorted it and got a few blobs of baby pu also. Bloody ugly gold. no wonder it wouldnt amalgamate. Tarnished and rusty.
The beach table is an upmarket version of mine. Pretty cool eh. A bloody giant cube I call it. Its now working my old claim I sold many years back. I wish them well. Poor buggars I got most of the gold. They are the third owners, and its a beach that does not replenish. Rite off to photobucket once again.
And some old pics of my black sanding days. The Mk1 beach table and the Mk 2. A bloody plumbers nitemare, valves, pumps and hoses everywhere. But it was fun and made some bucks. The wee girl in the pram is my daughter Vanessa. She is 26 now and a chartered accountant. Currently in Norway with her partner, who is also a Chartered Accountant, working for KPMG the world wide accounting firm. Comes back to NZ in two years. Well she didnt get her math of me that is for sure. But my Dad was brilliant at math, I just didnt inherit it. Bugga.
And the pic of the gold dredge fab. I can cut one bend out. I was just fabing it with a bit of plastic spouting down pipe, as that is a cheap option of extending your suction hose. Cunning eh. Suction hose is dear to buy, plastic spouting pipe, very cheap.
Rite photo time in no particular order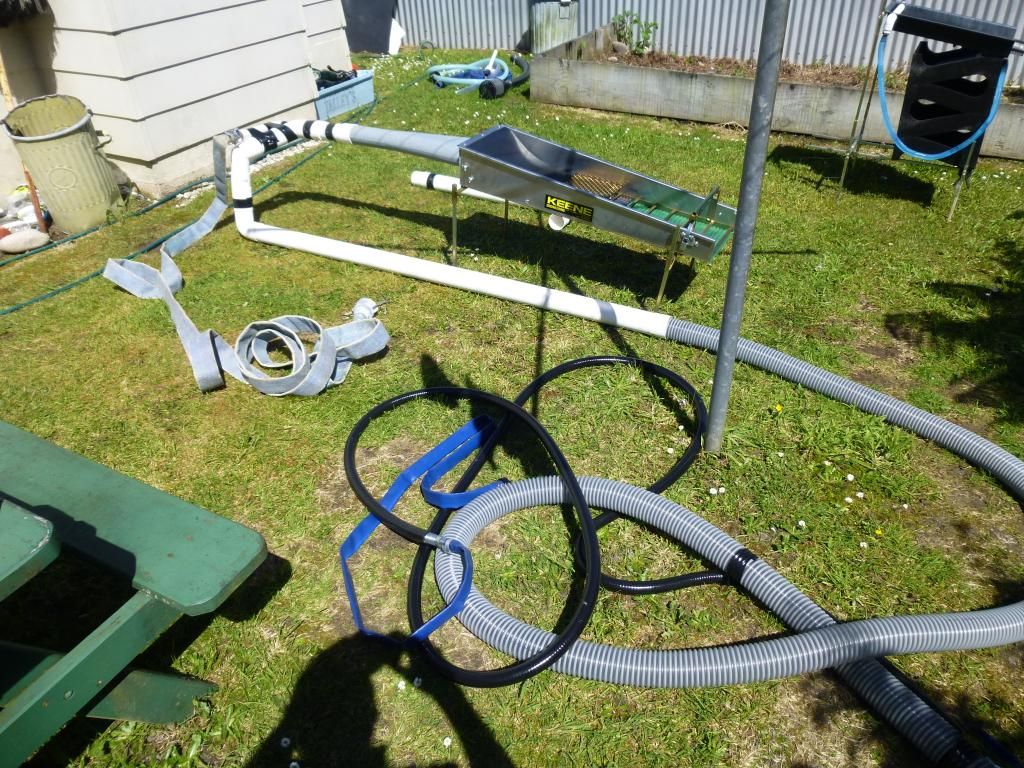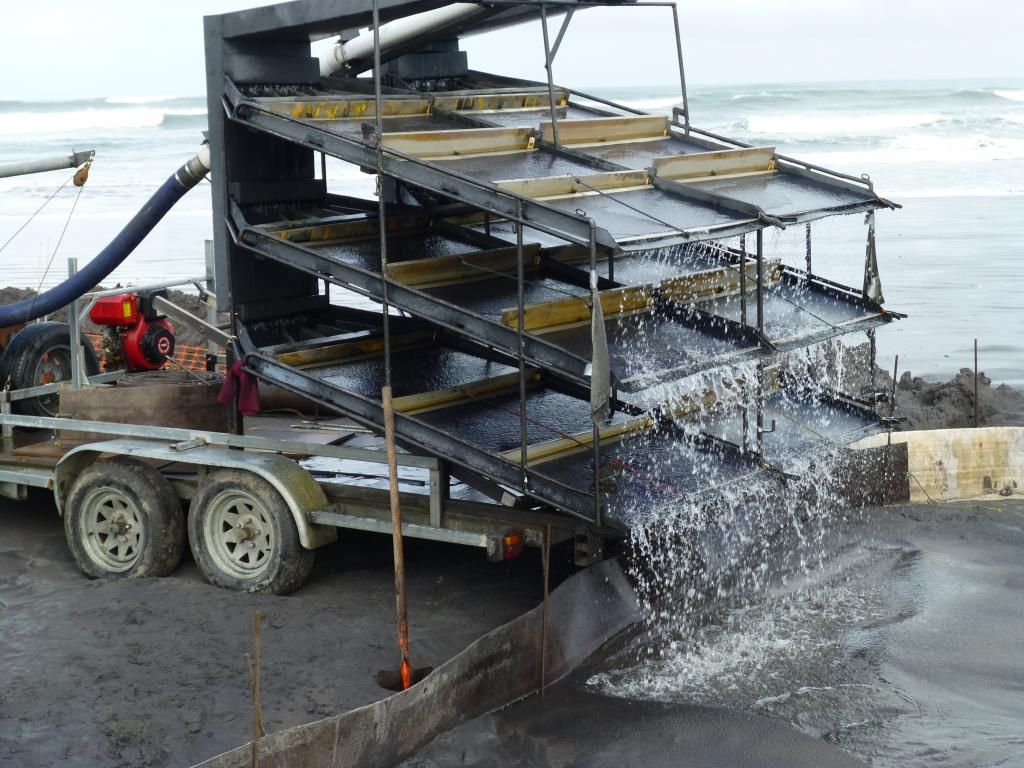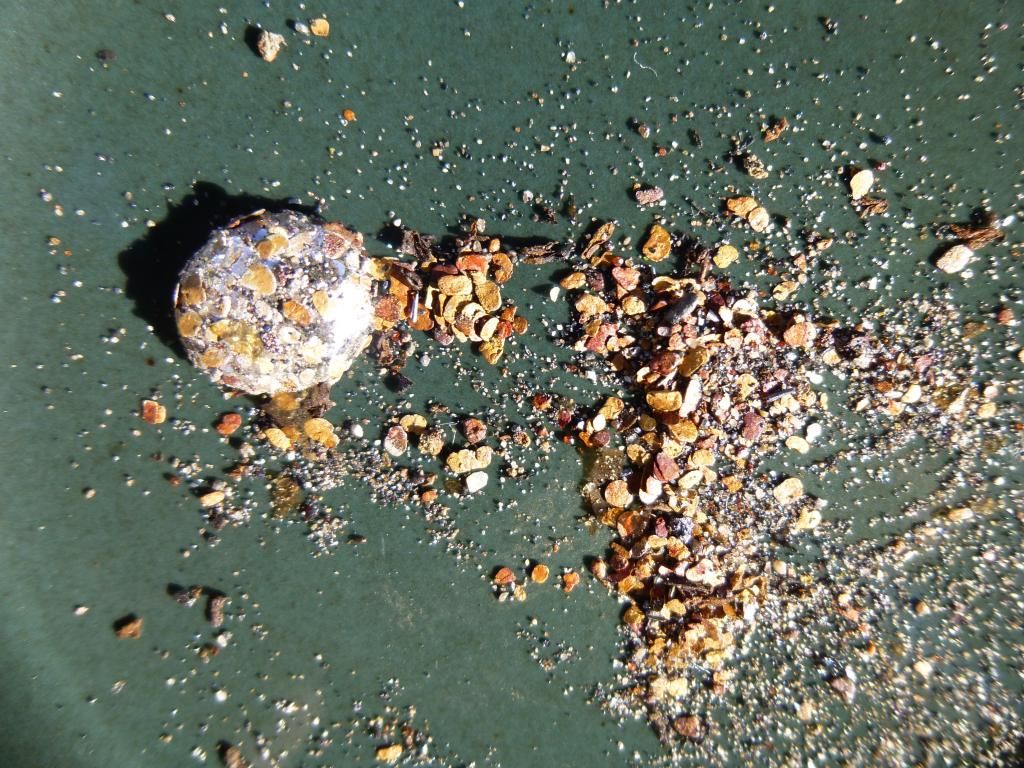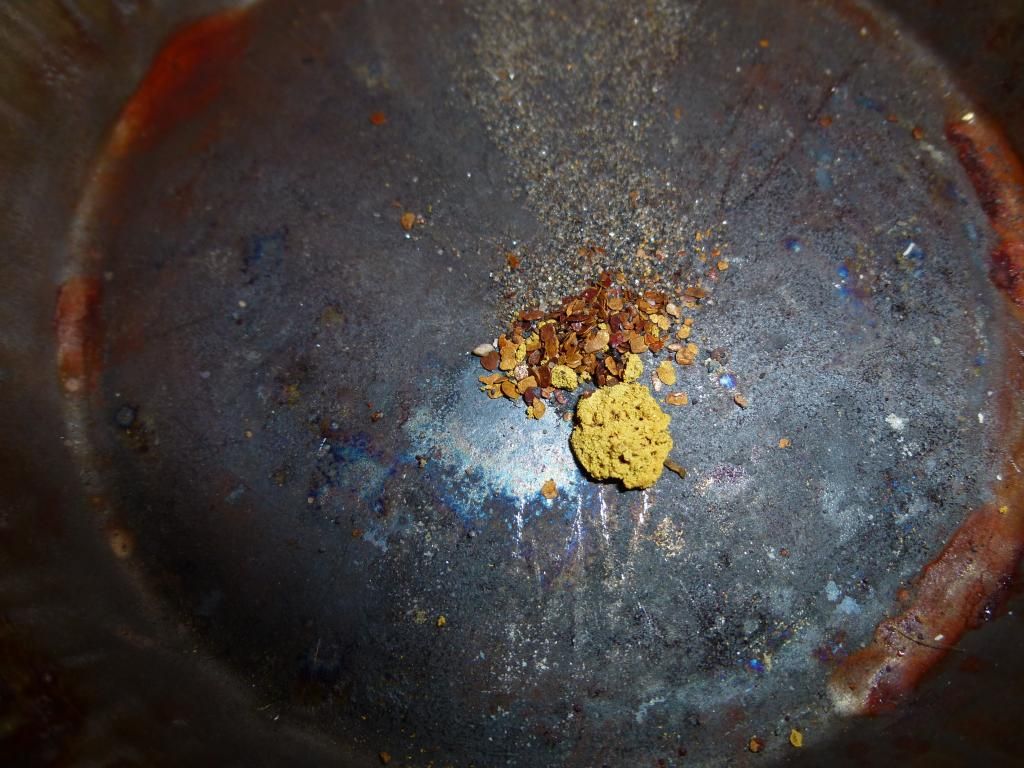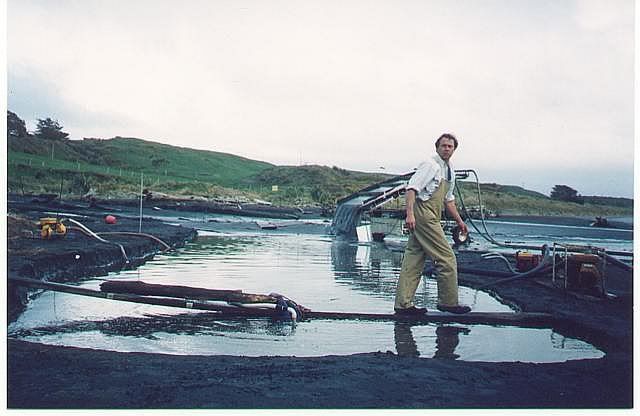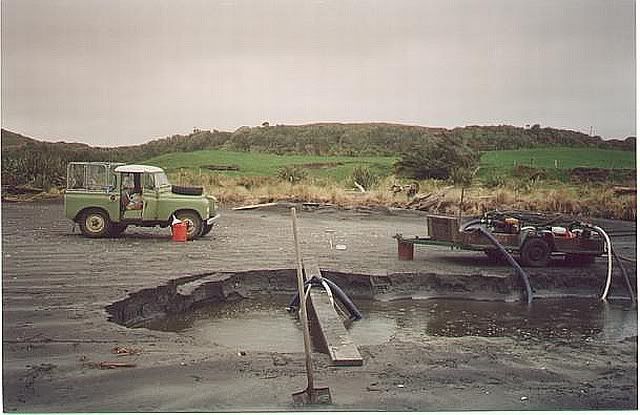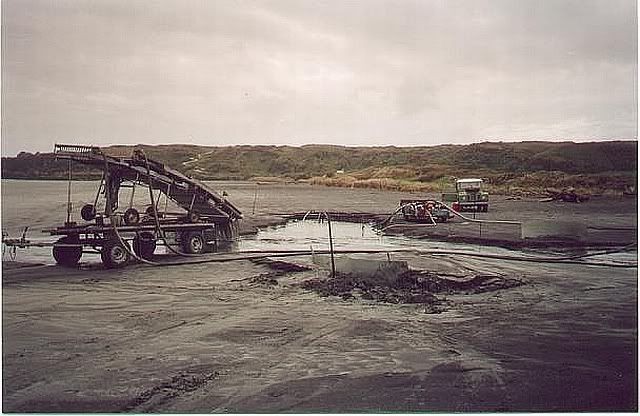 [ Too Many Images In Post; Maximum 7 ]