Washington State's ocean beaches have recently re-opened to recreational gold mining and I'd like to give it a go. The gold is, of course, very very fine. The material is heavy with black sand and beach sand and has essentially no rocks at all—just pure sand.
Rather than getting a whole new beach-only setup I'd like to adapt my mini high banker for this if I can. After much research and thought I'm thinking that I'll completely remove the punch plate/expanded metal/carpet from the header box (remember, the material is pure sand), and replace the sluice section's current expanded metal/hungarian riffles/carpet with plastic mat. I hope to capture the fine gold (of course), while having a minimal amount of concentrate to clean up.
Further data:
• The sluice section measures 6.5" wide by 32" long.
• I can adjust the sluice angle by burying the front/rear legs at different heights, then adjust the angle of the infeed box.
• The best area is electric pumps only
Here are pictures of the high banker as currently configured: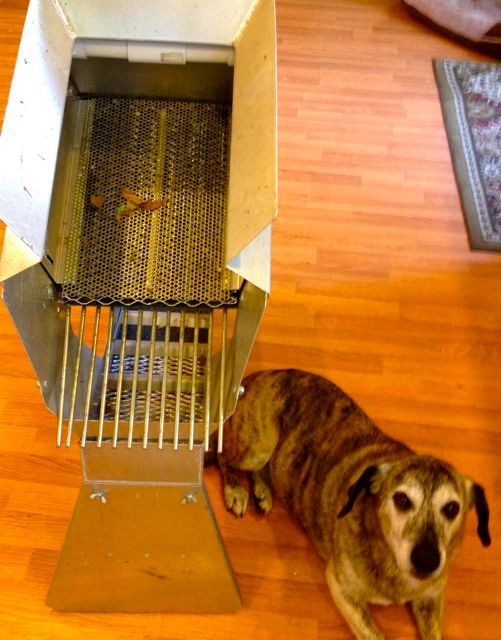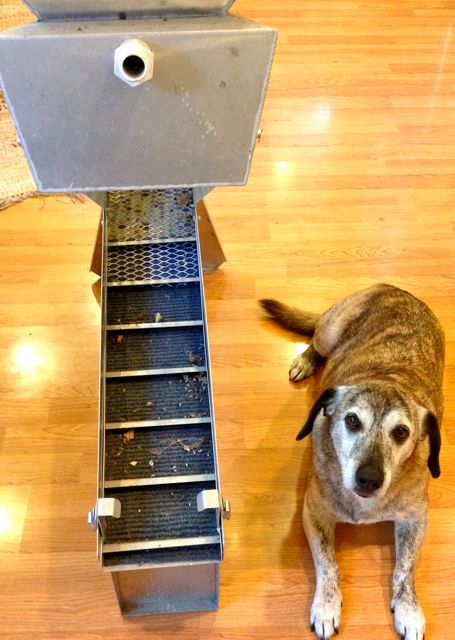 Questions:
1. Do you think it will work with decent recovery?
2. Any recommendations for plastic matting? I've been looking at the Gold Hog.
3. Any guesses as to how many gallons per hour it will take to run? I'm not sure if one electric pump will do it. I suppose I could run two if required.
4. Any other thoughts or suggestions?
I've spoken to a guy who's been running material through a plastic beach box and he claims he gets 1-2 grams in three or four hours of running material.