I'm sitting here making a big mistake by surfing gold prospecting sites in the middle of January when nothing much can be done about actually going out and finding the stuff, so I thought we can at least look at pictures of it.
Please post pictures of found gold. Only rule: Picture not previously posted here.
Here's mine: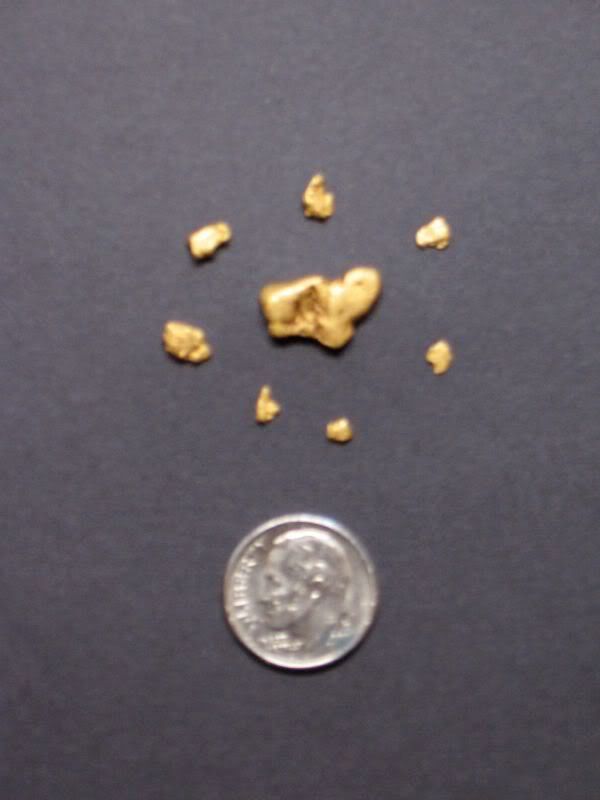 This was from a trip to the North Fork of the Feather River in California when my kids were small. Found crevicing with hand tools when not kid wrangling.
Note: Break the one rule if you like, just post pictures of gold.