Hi Jeff,
Thanks for asking about my CD21. My excavator has the following additional options:
Trenching bucket (8" wide)
Mechanical Thumb
Ripper/Root Cutter
Access Wheels
Hydraulic Stabilizers
The price you quote is for a basic model without the above options. Also, I've paid shipping costs which you didn't add into the $9200 USD. If you add up all the above options that are on my CD21, the price comes out to $11,387 USD, not including shipping.
I think $10k is a deal. And it's my bottom dollar.
Mine looks like this but without the hydraulic-lifting wheels in the front (farthest away in the photo on the hitch end).
The standard bucket is 13" wide, by the way.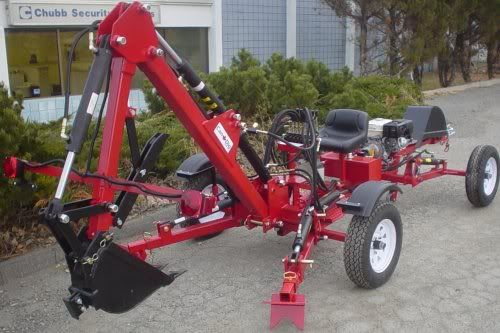 [2 edits; Last edit by geewizard at 15:20:47 Tue Mar 17 2009]