Here is the 900htz. resistivity map. Notice the resistivity of the blue has consumed the green
The barriers in the upper portion of the creek appear to have been masked by 900 htz. penetration and or echoing off the drainage slopes.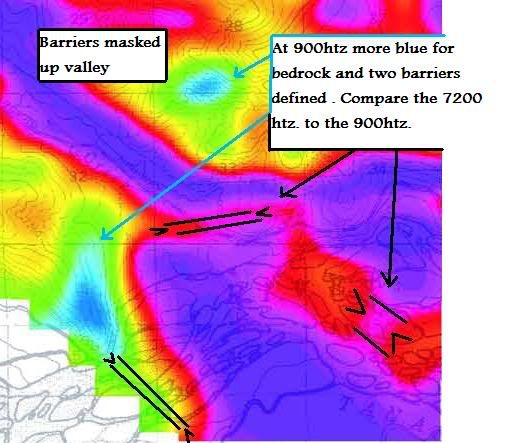 The reef in the lower right hand corner has become more predominent. And another predominent barrier has been detected at the mouth of the Creek.