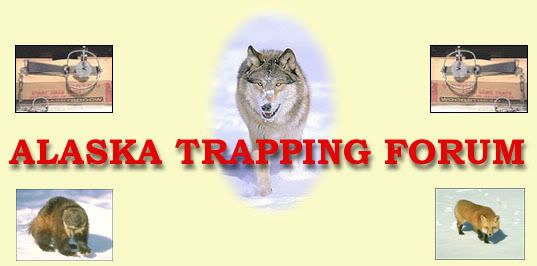 Trapping Stories

---
Alaska Gold Forum :: Alaska Trapping Forum :: European mounts
Unsubscribe From Newsletter
---
people online in the last 1 minutes - 0 members, 0 anon and 0 guests. (Most ever was 44 at 17:01:08 Tue Nov 20 2012)

LandLbeetles

---

Offline




2 posts


Reply

European mounts

(

02:38:24 MonApr 1 2013

)

---

Hello. I am wondering if there is any interest for european mounts on this forum. My wife and I have taken over my friends taxidermy business and are looking for more skulls to clean. Let us know if anyone is interested. Our email is LandLbeetles@yahoo.com

Thank you for looking.



Total Members: 11955


Can start a new thread. (Everyone)
Can't start a new poll. (Mods & Admins)
Can add a reply. (Everyone)
Can't edit your posts.(Everyone Registered)
Register :: Log In :: Administrators

The time is now 04:46:19 Fri May 24 2019
Powered By BbBoard V1.4.2
© 2001-2007 BbBoy.net