BlackhawkStrykr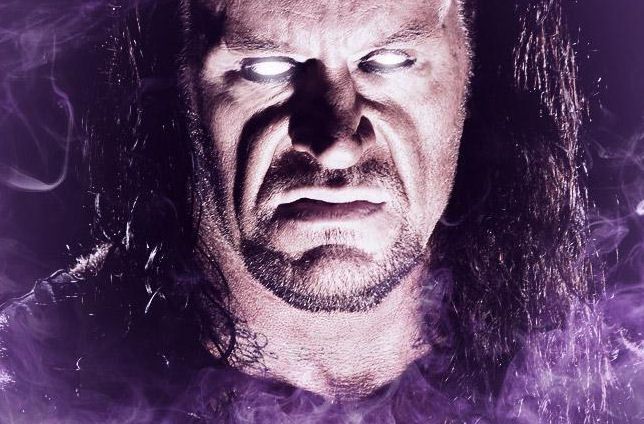 ---
01:46:51 Fri
Mar 27 2015
Offline
99 posts

Administrator
The Inmate Running The Assylum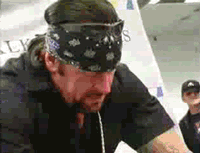 Mood Now:

Post Mood:

Reply
---
Chapter Seven


Abby woke up feeling refreshed and rejuvenated. It was the best sleep she had in quite a while, and she had Tim to thank for it. Tim. She smiled. She felt his soft breath on her neck, and his arm was still wrapped protectively around her.She gently turned around to face him and rained soft kisses on his lips and cheek while she gently tunneled her hands through his hair.

Tim opened his eyes and smiled."Morning sleepyhead" Abby teased, smiling back.

"Morning.Did you have a good sleep?"

"Yes I did, Tim. Thank you so much. I've slept better here than I have in days." She got up reluctantly to head to her room to get ready for work.

"I'm glad you slept well. I did too." Tim was relieved he was finally able to return to work.What Abby had told him last night was still nagging at him. What did Gen Tech want with Abby? A thought entered his mind, and he didn't like it one bit.Of course they would want her for her forensic knowledge. And then, when they were done with her-- he didn't even want to go there. He knew one thing. Abby wouldn't be able to survive the torture they had put him through. So he had to do anything possible to prevent those bastards from getting their hands on her.

He brushed his teeth and took a shower,then got dressed in black slacks and a nice dress shirt for work. He grabbed his go bag and checked to make sure his laptop was there, he couldn't forget that. There were things he wanted to check before telling Gibbs and Borden of his suspicions. He wanted to make sure they were founded, but he would tell them about Abby.

Abby was standing in his doorframe, looking at him like a cat licking its chops at a bowl of cream. Uh oh.She had the look. He knew it well. Abby had him in her sights, and he was the target.


"Wow Tim! Looking great! But you always do."

"You're the one who always looks great Abbs. How come You're wearing one of my t shirts?"

"I like wearing your tees, Tim. First time you've noticed?" Abby smirked.

"First time I've noticed what?" Tim smiled.

Abby loved it when Tim smiled. She noticed he hadn't been smiling much lately. But she knew he was very concerned about the case and helping his team solve it.

"Well, Tim, every now and then I "borrow" one of your t shirts. This one I have on I like borrowing the most. Wanna know why?"

"Do I want to know?" He asked in a teasing tone.

"Because Timmy, your scent is on it.And I know this sounds foolish, maybe sappy but- she blushed- it's like you're hugging me in the lab when you're not there.And when I'm by a mirror I see your name instead of MIT. And it helps. And I think you're very masculine and sexy."

"Abby, sexy is not a word to describe me. Try geek, nerd, or-" Abby flew at him so fast all he could think of was to to back away and ended up with his back against the wall.Tim was so shocked at her move he didn't finish what he was going to say.


"What did you say, Tim?" Abby said, standing in front of him, hands on hips.


"Um, that,uh- sexy is not a word--"


Abby put a finger to his mouth. No, Tim, don't you dare! And why not?"


"Why-what?"


"Why can't a guy who's loving, kind, caring, and has a brilliant mind be sexy? And do not say it's because you're a nerd or geek either!"


"Okay.If not because of that, then, well, look at me. My looks don't exactly scream sexy."


"Really, Tim? You prefer to listen to and believe those shallow, insensitive, jealous bullies and jerks -- assholes who say such things and put others down to make themselves look good.As if that works. They look more like jackasses when they do that. I wonder how they really feel when they wake up and find out that their so called "cool" friends have abandoned them and they are left all alone without a true friend in the world. Sad, really."


"Uh, Abby- you really think that?"


"Think what, Tim?"


"That I'm -um -" Tim blushed as he continued- "sexy?"


"Of course Tim! Look at you! You always know what to wear and what looks good for you.And your brilliant mind! Not to mention kind, caring, honorable, very noble and sexy qualities Tim! When you talk tech,that's sexy too and a major turn on! And your creativity. I want to explore that further, but later, since we're taking things slow." Abby smiled cheekily at him. She slowly reached up and wrapped her arms around his neck as she rained soft kisses on his lips.


"Um, Abby, um- you're not-"


"Not what, Tim? Exploring? Oh, yes, but just your mouth for now. I don't think we've shared a proper kiss. Time for that to change," she said as she gently placed her lips on his. She felt his arms wrap around her waist as he gently kissed her back. She took her time and slowly deepened the kiss, as she ran her tongue along his bottom lip she loved so well. She coaxed Tim to do the same, and he got the hint and gave her what she wanted. He deepened the kiss with his tongue as he molded her body closer to his. He couldn't stop a moan from escaping. Abby was enjoying the kiss too. She tunneled her hands through Tim's hair, then gave him one last kiss as she relunctantly parted from him and his toe curling french kisses. Damn! Could that man kiss or what? She thought.


"Um-wow!" Was all she could manage to say. Tim's kisses had left her practically breathless as well as speechless. "Um- I'll see ya later?"


"Okay." Tim was just as affected by the kisses as Abby was. He took a deep breath to calm down, then checked himself quickly in the mirror to make sure he was presentable before heading off to work.

-------------------------------------------------------------------------------

It was cold. So very cold. And the cage was cramped, too small for any human being. He could barely even lie down comfortably. He curled into a ball. Why was this happening? What was going on? Why were he and others in some strange laboratory? Where were his team mates? Didn't they care that he as well as other Agents were missing? Didn't they want to find him and the others? Were they even trying? No, probably not. They had more important cases to solve than to worry about some missing Agents.

He could hear the other cries around him. Others in cages, trapped as he was.People in white lab coats doing things,horrible things.Beatings and pumped full of strange drugs occurred daily.To him. To the others. Experiments, they called it.No, it was torture. Some begged them to stop. But they kept going. Kept getting them to shift. Kept them pumped full of drugs and doled out beatings so they couldn't fight back. Bunch of labrat cowards, the lot of them.If he had his way, they would be in these cages, getting experimented on. Drugged, beaten. Let them have a dose of their own medicine, he thought.

Suddenly, a blood curdling scream resonated throughout the room. He put his hands over his ears, as he curled into an even tighter ball, shaking his head side to side as he kept repeating, no, no, no, no! He knew his turn was coming soon. He didn't know how much more he could take. Sometimes,he wished for death. Actually, almost every minute of the day. A rescue seemed a lost hope, and death would be so much better than staying in this place. Another scream. He tried to stop them, but the tears kept coming. He cried for himself and the others. He was pretty sure that by now they were beyond help, or hope.

He heard the clink of his cage door opening, then, a hand reached out to drag him out. It was his scream that resonated throughout the room this time.....

-----------------------------------------------------------------------------------------------


Angela walked into the lab, ready for another work day. She was surprised, yet happy at what she was seeing and hearing. Abby was bouncing around her lab happily, Rob Zombie's metal music playing on her stereo. Angela smiled. She was glad to see Abby in a much happier mood than she'd been in lately. She wondered if it had anything to do with Tim. She put on her lab coat and walked over to Abby.

"Morning Abby.I'm pleased to see you smiling and playing your metal music again."

Abby gave Angela a hug. "Oh, it's a wonderful morning sis!!! I have someting TO smile about! Things are looking up!"

"Well, then, I'm happy for you! What's the happy occasion?"

"Oh Angela! I got to spend some time with Timmy!! To be honest, after the night that the intruder invaded my backyard, I still felt uneasy, and I still do, that someone is still watching me. But now, after spending time with Tim, I admit I feel so much better! I told him how I felt, and that I felt I was still being watched, and now I will be staying with him for a while. But for protection detail," she said as she rolled her eyes.

"Well, Abby, I think that's a wonderful start! Isn't it?"

"Oh, yes, Angela, it is! We had a nice time! I brought a late lunch, we watched Mystery Science Theatre, and I got to spoon with him. Sis, that made me feel so safe, and cared for! Tim was very concerned with my feelings and he still is. He believes there is someone still after me."

"That's a valid possibility Abby.That Dunbar person seemed-creepy-perverted.I heard Esposito, Hugh, and Mark talk about his capture and DiNozzo's and Esposito's interrogation. I'm glad he's behind bars. I shudder to think there are others out there just as sick and perverted as he is. I'm glad you have Tim to be there for you."

"Oh, me too! But.."

Angela sighed. And tried to look and sound stern as she asked "Why is there a but, Abby?"

Abby grinned. "Gotcha worried there for a sec, didn't I?"

"Abby!"

"Ok, ok, I've got to make a decision."

"Abby!" Angela stomped her foot in frustration, but couldn't resist smiling. She couldn't stay mad at her sis for long.

"Okay, okay, Tim wants me to really think hard about what I told him last night. I told him I was ready to have a relationship with him, I want to be with him, but take things slow. He agreed, but stipulated I had to really really think long and hard on it. To be a hundred percent sure it's what I want.I told the stubborn bullhead it's what I want, and I'm not changing my mind, but he still wants me to think about it. Is it because deep down, he might not believe me or something?"

"Don't you see, Abby? It's not that he doesn't trust you, or believe you, but your track record speaks for itself. You have been known to change your mind, and he just wants to be sure this is what you truly want.I have no doubt it's what he wants, but he doesn't want to force you to be with him, or play the "You're my lifemate- so you have to be with me because we're destined and were chosen to be together by the fates card. He wants to give you your free will, and the freedom of choice.

Oh, Abby! He wants your decision to come from your heart.To come from you yourself.He wants to make sure you want him, will love him, for himself, just as much as he does you. He needs that Abby. Once he's assured of that, you will see what I and everyone else does. He wants the same unconditional love from you for himself that he has for you."

"Oh! I see! He wants me to accept him as he is- I want to, but, what if--"

"What, Abby?"

"Ok, I do that, and what if he expects me to change?"

"What do you mean?"

"What if he can't accept the fact that I'm not a typical housewife, there might not be a homemade meal waiting all the time when he comes home? What if he wants that, Angela?"

Angela walked over to Abby and put her hands on her shoulders. "Abby. Look at me. I think you got Tim all wrong. From what I've seen of him interacting with you, I don't believe he'll expect anything from you you can't give willingly, nor do I believe he wants you to change who you are. I truly believe he loves you unconditionally, Abby. If you're not sure, I'm sure that when you have some time you can discuss your fears with him, and he will listen and assure you that you have nothing to worry about."

"Really?"

"Yes, Abby! Give Tim some credit. Give him a chance to tell you his feelings, and do the same for him. I promise you will feel better and relieved afterwards. And he'll be too, I'm sure."

Abby hugged Angela. "Thanks, sis."

"You're welcome," she answered as she hugged back."Don't worry. I know for certain he already accepts you as you are. Give him a chance to prove that to you, Abby."

"Ok. I'll try it your way. Thanks again, sis. I feel even more better than I did this morning. You're right. Tim can be reasonable, and he's a great listener. He listened and believed me when I told him my fears of being watched."

"And you still believe it?"

"That I'm being watched- yes. But this time, I'm not alone. I have Tim to protect me.And the Vikirnovs are still keeping an eye on my place. I've got the best security system installed in my home. Not to mention from any Vikirnov while I'm there too. Same at Tim's place. And I feel safer there, because of Tim."

"I'm sure Tim will figure out who's trying to go after you this time, and he'll be caught just like Dunbar. Everything will work out Abby, you'll see."

"I'm sure you're right, Angela." Abby smiled and tried to look confident, but inside, she wasn't so sure. She had a funny feeling that this time, they would succeed in capturing her. She still wondered why the people from Gen Tech were so interested in her. She bit her lip to keep from crying. She wanted Tim. She needed one of his hugs.

"So, Angela, what was it you needed help on?"

-------------------------------------------------------------------------------------------

Tim was happy to be back at his desk in the squadroom.It felt like he'd been gone longer than just two days. He booted up his computers, and he pulled out his laptop from his bag and booted that up too. It felt good to be back at work again. He smiled.

Tony entered the squadroom and made a beeline for Tim's desk."Well, whadda ya know? The McProdigal Probie FINALLY comes back!"

Tim rolled his eyes and chuckled. "Really, Tony? Must you be so melodramatic?"

"Of course! You tell anyone I'll deny it, but - I have missed you probie!"

"Thanks Tony. And congrats on bagging Dunbar. Thank you for getting him, by the way. I'll thank Esposito too when I see him. I heard you two hit it off pretty well."

"Yeah,we did. I bet Abby's glad Dunbar's behind bars. She must be relieved."

"Well Tony, now that you mention it- she still feels that she's being watched, that someone's still after her. I told her she could stay with me for protection detail of course, until we find out if anyone's still pursuing her."

"I guess it was too good to be true.Thinking only Dunbar was after her.I don't like it, especially if she's right. Geez, these Gen Tech loonies make the mentally ill look sane."

"Told you so. Told you they were scientific whack jobs. They must be stopped, Tony. And I'm not talking just prison, or anything like that. Permanently stopped. As in never being able to operate ever again stopped."

"The only way for that to happen would be...."

"As unpleasant as that sounds to have to be the ones to make that happen, it's the ONLY sure way they'll never harm anyone. Ever."

Tim didn't like the look Tony gave him. Tony was looking at him as if he was some Alien entity that suddenly appeared from the X Files.

"Wow, Probie. Never figured you had that kind of killer instinct."

"Well, Tony, being the recipient of torture and experiments by those f'n bastards sorta changes your perspective.Even Geeks have dark sides when they're pushed to the point beyond endurance.Now they want Abby.That pisses me off.Royally."

"Um, yeah, McGee, that goes without saying."

Tony was in shock at this side of McGee. He just couldn't picture timid Tim carrying a big ass rifle and pulling a Rambo. It was laughingly ridiculous, but, then,not really ridiculous at all.In some twisted way he couldn't even understand himself, he could picure it in his head, and that was a very scary thought.

"Tony, quit staring at me like I'm some weird alien from the X files.You may not want to admit it, but deep down, you know I'm right."

"About what, McGee?" Gibbs asked, as he headed to his desk with his coffee.

"I was telling Tony that Abby still feels as if someones watching her and is after her, and she'll be staying with me at the beach house for protection detail."

"Aren't the Vikirnovs watching her place?"

"Yes, but she told me she doesn't feel safe there.And now Tony thinks I'm some alien from the X files because I mentioned that the Gen Tech whack jobs need to be stopped permanently, or they'll continue what they are doing now.They won't stop unless they're eliminated."

"McGee does have a point, DiNozzo."

"I know, he does, but he's- McGee. The McGee I've known hasn't mentioned permanent annihilation.Stuff like that coming from a Geek is - scary."

THWACK!

"Ow!! What's that one for?"

"Seriously think about that for a second, DiNozzo! Agents are missing, experiencing torture, experimented on, and some are getting killed. McGee was also tortured and experimented on. Do the math."

"Got it boss."

"Good.

McGee chuckled to himself as he contacted Hugh over his laptop.

Hugh
I need your help.

You got it bro. What do you need?

Abby is being watched. Again. I need to find out who.

On it. I'll let you know when it's taken care of.

Thanks Hugh. Appreciate the help.

Anytime. I'll be in touch soon.

Tim was smiling like an evil cheshire cat when he logged off the laptop.He knew what Hugh meant by "taking care" of the problem.Good. One less whack job to worry about. He had another job to take care of. He was going to hack in the Gen Tech computers and set it up to see their live surveillance. Then they could see what was going on NOW. One step closer to his goal. Eliminating Gen Tech.Tim was looking forward to that.

Chapter Eight

All chaos ensued in the Gen Tech lab as a subject managed to break out of its chains that were connected to the metal wall.It roared in triumph as it knocked down equipment and supplies with one swipe of its gnarled hand.A couple of lab techs tried to subdue it, one shooting it with a tranquilizer gun.Bad idea.It only worsened the situation.It reacted violently,grabbing the lab tech who shot it,and with one hand squeezed his throat and shook him violently like a rag doll before tossing him to the concrete floor.

Another lab tech immediately ran to the phone to notify security and called for medics for the injured tech.Cages rattled as the others held on to their cage doors and shook them violently.Yells and roars were heard throughout the whole laboratory.

The loose subject reacted more violently when the loud sirens went off in the lab.It covered its ears and let loose another roar as it ran towards the door.Two other techs quickly followed,shooting off their rifles and managed to hit the subject.Even so, it managed to escape.Gen Tech level 5 was now on mandatory lockdown.
---------------------------------------------------------------------------------------------------------------------------
Tim came to work the next morning to hack in to Gen Tech's security system and was successful.It had taken a bit longer than usual.He would later on find out why.Apparently,Gen Tech was on lockdown. Something big was going on.Tim set up his laptop to monitor and record what was going on with the security computers monitoring the entire building as well as the surrounding property on the outside.

While Tim was busy with other tasks,the laptop recorded One monitor showing a room that had equipment and supplies strewn all over the floor.The laboratory.A door was literally torn off its hinges at the rear of the lab.Another security monitor showed a shadowy figure running from the building followed by two other figures shooting at it with rifles...

-------------------------------------------------------------------------------------------------------------------------

Anacostia park- near the river:
At 3 pm, a call had been made by a jogger, who had come across a body.At first he thought it was some dead animal.Until he came closer.He recoiled in horror,and had ran back up the trail,and as soon as he reached the road where he parked his truck,he immediately called 9-1-1 on his cell to report the find.

An officer was dispatched to the jogger's location to talk to the jogger and find out what in the blue hell had this guy so scared. Once the Officer pulled up on the scene,got out,and talked to the guy,the jogger took him down the trail to the place where the body was found.He stumbled back up the trail, retching. He had to get back to his own squad car to radio his Supervisor at the station to get backup down here asap.That done,he quickly grabbed his bottled water on the front seat of his car and took a swig.He wiped his sweating forehead with the back of his sleeve.This was bad.He couldn't even begin to describe what he'd just seen.

He was told to stay put and interview the jogger until the backup officer,Sargeant Epcott, got there.And that's what he'd do. He had a feeling that more than the police would be needed for this.Didn't the FBI have a sort of similar to an x file division where they investigated strange things? If they did,they would need to come here too.This looked like something straight out of that show on Discovery that he frequently watched.What was it called? he thought.Oh yeah.Monster quest.That was the show.

People had reported seeing strange creatures some similar as what he and the jogger saw.They even had a show about the chupacabra once and a woman featured on the show had a body of a strange looking dog that looked like it had blue skin,but wasn't a normal dog or wolf either.Creepy looking thing, it was.One scientist on the show claimed it was a mutant dog with mange.He wasn't buying that bs.Especially after what he'd just seen this day.Hell,what he saw here could be featured on the show...

--------------------------------------------------------------------------------------------------------------------
Veronica Elena Esposito,Javier Esposito's younger sister, was good at what she did. And one of those things was examining and investigating weird or unusual cases for the FBI.She even helped on regular,normal cases if she was needed.She was one of the FBI's best female agents they had.Tobias Fornell was often fascinated with her methods of investigation and crime solving techniques.

She had gone through a mountain of paperwork today,filling out forms needed and getting all the forms in order for the last case she'd worked on.She made sure that the case file had everything needed in it before turning it in.Finally, all done with the boring work! She thought.She decided she would treat herself to a nice dinner at her favorite restaurant, after all, she had worked hard all week.

She headed home to change into her nice black jeans and a long sleeved dark blue cotton shirt, something casual and comfy. She put on her boots that she knew would look good with her outfit.She put up her hair in a bun with a cloth hair tie and then checked herself quickly in her mirror.Satisfied at how she looked,she headed out to her car.

Just as she arrived and had placed her order,her work cell decided to ring.She swore like a sailor towards the phone before checking the caller id.Crap!!

Seriously? she thought.Leave it to Fornell to call at the most inconvenient time.Couldn't he have waited until after she had eaten something? She was hungry,dammit!

"Okay,please tell me this is a joke? What is so important that I have to miss my well deserved dinner?"

"A little cranky, are we?"

"Well,you would be too if you hadn't eaten all day."

Veronica sighed."Can you hold on for a sec? This shouldn't take long." She waved the waitress over and quickly explained the situation, along with a sincere apology and left her two twenty dollar bills for her trouble.She then returned her attention to her cell phone as she walked out to her car.

Okay,so what's up?

"Something I can't tell you about over the phone.How soon can you arrive at Anacostia Park?"

"Let's see,I can be there,in,say,forty minutes or so?"

"Could you please make it much sooner?I'll guarantee you a ride home.I'll make it up to you,I promise."

"All right.I'll head to my place to park and lock up my car.I'll be there in a few. How does ten to fifteen minutes sound?"

"That would be great.I promise you won't regret it."

She hung up and sighed.She knew what Fornell was asking,without really saying it.She really didn't want to.She only did it if it was absolutely necessary.She was glad Fornell was the only one at work who knew she was a shapeshifter.

She grabbed her small backpack that held her cellphone, badge, wallet,FBI creds, keys,etc,slung it over her shoulders and headed towards the direction of Anacostia park. When she had passed the residential areas,she took off running,hiding herself in some dense foliage near the main trail and shifted into her wolf.Ten minutes later,after shifting again,she was at the park.

Flashing lights on several cars lit up the area,the noise of the sirens muted.Police Officers as well as FBI Agents had mixtures of shock,horror,and revulsion on their faces.They couldn't believe what was lying in front of them.

Neither could Veronica.What was before her now was indescribable.This was beyond anything she had ever heard about, let alone seen with her own two eyes.And she had seen some pretty strange, weird, unexplained stuff.This was like the X files and monster quest rolled into one.Something she hadn't come across before,and wouldn't want to again.

Neither did the Officers she questioned.Sergeant Epcott informed her of the jogger's time of his call, and that he was the first to discover this strange creature.She then talked to thejogger,who was calmer than he had been hours before.She took some notes and put the small notebook in her FBI marked jacket pocket that Agent Fornell had handed her when she first arrived.


5:30 pm

Veronica put on some latex gloves before examining the weird looking creature.What was it? As she bent down to look closer,she saw what she only could describe as a mutant werewolf that wasn't completely formed yet.Apparently this creature was human,but with the face horrifically distorted.Patches of hair grew out of skin, and the clothes were bloody and torn to shreds.It reminded her of what happened to clothes when Banner turned into the Hulk.It was barefoot,and she could tell by the condition of the feet it had traveled quite a distance.

"Well,Vee,what are you thinking?"Fornell asked.

"Well,for one thing,whatever this is escaped from somewhere,someone, or something.This human doesn't look natural,it looks like it was mutated somehow.Drugs,maybe? I'll bet this is a result from experiments from some lab.Doesn't DARPA have some kind of Super Soldier project going on?

"Yes-I believe you are right.I can check and make inquiries, and see if this is in any way connected with this"

"Or,could it be-"

"Sorry to interrupt,guys,but we're going to head out,and make our Police reports,and get a written statement from the jogger."Sergeant Epcott said.

"I'll need a copy of those when you've finished writing them up."

"I'll fax em over to your office.We've done all we can here,it's all yours now,Agent Fornell."

"Thank you Sergeant.I appreciate your help and for calling us when you did."

"No problem, sir.Take care.I hope you can solve whatever mystery this is."

Sergeant Epcott and his officers left the scene,glad to return to the station house,back to their desks to make out their reports.This strange looking creature had creeped them out.

While Sergeant Epcott and Fornell were speaking,Veronica decided to take some hair samples as well as dna swabs from its mouth. She bagged each one in it's own evidence bag and sealed them,following all proper procedures for collecting evidence.The Officers that had first arrived also followed procedure by setting up posts around the perimeter of the body and wound the yellow Police line do not cross tape around the posts.Photographs were also taken of the body,footprints,(including cast molds of the footprints),everything needed for the investigation.

"Hello there,Agent-?"

"Larson,ma'am Dan Larson."

"Agent Veronica Esposito.Agent Larson,I was wondering,do you happen to have one of those handheld mobile fingerprint ID scanners that I can use?"

"I'll get you one out of the equipment truck."

"Thanks."

She bent down near his arm, and noticed something.She took out her mini flashlight,and shined it near the creature's hand. Something had been written in the dirt, but wasn't complete. She tried to make it out.G-E-N T-E-.She frowned.Somehow,the partial word was somewhat familiar to her,she just couldn't quite put her finger on what it was yet.

Larson returned with the fingerprint scanner and handed it to her.She expressed her thanks and carefully placed the right index finger onto the scanner.Two minutes later, she got a hit.

"Uh, Fornell,I think you really need to see this."

"What did you find out?"

"A few discoveries.This is- was, rather, once a human.Take a look at the name."She stood up to show him what she had on the screen.

"Now take a look at the dirt by his hand.He was trying to write something,and died before completing it.Like me,this guy was once a shapeshifter."That would explain why he looks like a mutated werewolf,if indeed some lab has been conducting experiments on him. And I really believe that is the case.Crap!"

"What is it,Vee?"

"My brother Javier mentioned something about the case.He said they got some pervert from some lab.I bet that's what this creature was trying to write! The name of the lab he most likely escaped from."She snapped her fingers.

"I think I know now! Javi mentioned a lab named Gen Tech! He said SSE Agents were disappearing, and they discovered some Agents were captured and brought there so they could conduct "experiments".But Javi mentioned they're actually getting tortured,and these guys are scientific whack jobs.Most likely an extremist group.I would even go so far as to say that these loons have financial backing from some other extremist group.More likely a group dealing with illegal bio chemistry materials and firearms.

"Crap.Now I've got to get the SSE involved.The Wolfpack will most likely be working this case with us."

"Oh,you mean Agent Gibbs team?"

Fornell wasn't surprised she knew about the Wolfpack.Her brother Javier was working with them,helping them with a case.SSE Agents were disappearing,or getting murdered.And this body- before this mutation happened to it,had been an SSE Agent.Just like Vee said.

He wouldn't admit it to her, but he secretly thought she would fit in much better as an SSE Agent.Her secret would be better kept there,than with the FBI.And,due to what they discovered tonight,he might have to make that happen much sooner than he'd planned.He hated losing her,but he knew that if she worked with Gibbs and Director Borden, her career would really soar because she wouldn't have to hide her shapeshifting secret and could use her unusual "talents" to the full there.

No use procrastinating,he thought.He would have to contact Director Borden immediately.And,later, maybe he could talk to him about Veronica's future as an SSE Agent.Now,they had a case to collaborate on.He pulled out his cell and dialed Borden's number.

"Hello,Director? Tobias Fornell.We've got a situation here......"
Chapter Nine
5:45pm Gibbs'home

Gibbs was sitting at his table,enjoying a fresh brewed cup of coffee,and the newspaper in front of him he didn't get a chance to read this morning,when he got a call.

Gibbs looked at the caller id.Director Borden.This was a call he could not ignore.

"Yeah.Gibbs.Dead body-where?Okay.We're on it.Yeah,I'll talk to Fornell,see what he's got-yeah,we'll collaborate and keep you posted."Gibbs ended the call and contacted DiNozzo and McGee with a telepathic message.

DiNozzo!McGee!Grab your gear.Dead SSE Agent,Anacostia Park.Meet me there,Asap!

He then called Ducky to get the autopsy van ready and to meet him at Anacostia Park.Gibbs grabbed his gear and shifted into his wolf.
____________________________________________________________________________________________________________________

Tony was relaxing on his comfy couch,watching tv,and just about to call in for a pizza when he received Gibbs' message.

On it boss! Tony answered Gibbs message

Crap,crap,and double crap!Why now?He hadn't even gotten a chance to eat yet,dammit!He grabbed his pack and headed out the door.When he felt it safe,he shifted and was a blur of movement as he headed for the park.

McGee was just opening the door to the beachhouse when he received Gibbs message.

I'll see you in a few,boss! McGee answered

He sighed,locked his door,and put his keys into his backpack,and he too shifted and took off with a blur as he headed for Anacostia park.
------------------------------------------------------------------------------------------------------------------------
"Whadda ya got,Tobias?"

"Something right up your alley Jethro.A horribly mutated dead body.A former SSE Agent from the Norfolk Division.It appears he escaped from somewhere,before his death.Possibly from a laboratory.A jogger came across the body at approximately 3pm and called the police,who then contacted us.They're faxing me over the jogger's statements and police reports.Of course,you'll get copies too.Follow me"

Gibbs knelt down by the body as he asked,"has the body been identified yet?"

"Yes.Agent Esposito,could you come here for a minute?She'll be able to tell you who this was."

"Sure."

"Please tell Agent Gibbs here the name that came up on the fingerprint scanner."

"Of course.That would be SSE Agent Jack Gibson,sir.Whoever this was that did this to him-"she swallowed hard and continued-"all I gotta say it went waay beyond experiments."

She looked at Gibbs as she continued."Judging by your expression,I can see you knew this man-I'm so very sorry for your loss, sir."

"Not your fault.Don't address me with sir.Agent Gibbs will do."

"All right--Agent Gibbs."

McGee noticed Gibbs expression as well.Oh yeah,bossman was upset all right.Time for him to speak up.

"Ma'am,Fornell mentioned he could've escaped from a lab.Can you be certain of that?"

"Well,Agent-"she paused.

"McGee.Tim McGee."

"Well,Agent McGee,I believe that might be the case.If you notice here-"she shined her flashlight again at the dirt by his hand,"You can plainly see he started writing something."

Sure enough,when McGee bent down closer to look,there was a partial word.G E N TE-

"He had to have died at the time he tried to write this out.Apparently he was shot-but he still managed to come from quite a distance.As you can see by the condition of his feet."

"Boss.Take a look.He was trying to write Gen Tech."

DiNozzo had been examining the body as Gibbs and McGee were speaking with Fornell and Agent Esposito.He also took a look where McGee was indicating Gibbs look.They were right.He also spotted the partial words.He too noticed the condition of the body,and how mutated it was.Quite frankly it was creeping him out.The black and white werewolf movie with Lon Chaney came to his mind, for some reason.He supposed it was because this was where you were supposed to see things like this,in movies,not real life.

Gibbs noticed the writing too,and he was convinced like the others that Gibson was trying to leave a message.McGee was right. These bastards needed to be eliminated asap.No Agent,no matter from what department in law enforcement,deserved this.

"C'mon everyone,step aside,and let Ducky do his job."

"Thank you Jethro.Since it is getting later into the evening,would you mind if Mr.Palmer and I took the body back to autopsy, and from there report our findings?I think everything possible has already been done here."

"I don't see a problem with that,Duck.Okay with you,Tobias?"

"Sure.I don't see a problem with that either.I'll get this wrapped up-taken care of,and we'll meet you later with the evidence."

"See ya soon,Tobias."Gibbs and the team shifted,and three blurs headed to NCIS,and in minutes were in the squad room.
-----------------------------------------------------------------------------------------------------------------------
As soon as DiNozzo was at his desk,he was on the phone calling for pizzas.Gibbs headed out for a coffee run,bringing back coffee for the three of them.As soon as he sat at his desk,he got a call.

"Gibbs.Yeah,tell him I'll be right up."Gibbs immediately headed up the stairs to the Director's office.

"Hmmm.Wonder what that's about."

"Don't know,Tony.If it's a need to know,Gibbs will tell us."

The elevator dinged,which immediately got Tony's attention.Finally!His pizza was here!As he rose out of his chair,he sighed.Damn.Just Fornell with some woman.He watched as they too,headed up the stairs to the Director's office.Aye carumba!What was a hot chick like that doing with Fornell?he wondered.More important,what were they discussing up there?Tony was itching to find out.

Tim was concentrating on the surveillance footage on his laptop when he felt a wad of paper hit his head."Dammit Tony!I'm trying to concentrate here!"

"Hey,McOblivious,who was that hot chick with Fornell?"

"What?"Tim looked up from his laptop,a confused frown on his face.

"Didn't you see Fornell and a hot chick heading up to the Directors?They just got out of the elevator."

"Didn't notice.In case you haven't noticed,Tony,I'm trying to concentrate and work over here.As I said before,if it's a need to know,Gibbs will let us know."

"Geez,McGrumpy,lighten up!Maybe you'll feel better when you've eaten something.I've ordered some pizzas for us.Hope they get here soon,I'm starving!"

Tony got up from his desk and headed to McGee's."What are you working on,anyways?"

"Really,Tony?Don't you have anything to do?"

"Yeah,just the usual boring yada yada."

"Don't you think you should get on it before the boss catches you goofing off?"

Tony made a move as if he were going for the laptop."Oooh,I got an idea.Gonna need your laptop,McGee."

"Touch my laptop,and you lose a hand!"

Ding!

McGee looked up and smiled with relief.Yes!Tony's pizzas finally were here.Good.

While Tony dealt with the delivery man,Tim continued looking at the surveillance footage from Gen Tech he had his laptop record.But he couldn't continue his task as he was once again interrupted.

DiNozzo!McGee!C'mon up here.Director would like to speak with you.

On it boss!Tony and Tim sent their message at the same time.Tim secured his laptop,and Tony put his pizza boxes on his desk and both headed for the stairs.

"Well,Tony,I guess you're going to get your wish.More than one,actually.We'll find out what their meeting was about,plus you'll find out who the"hot"chick is."

"Huh.That's true,"Tony said with a wide grin.

They both said Hello to Claudia and DiNozzo knocked softly on the Director's door.

"Come in"Director Borden called out.

He directed them to sit at his conference table,where Fornell,Gibbs,and a dark haired woman were seated.DiNozzo sat beside Gibbs,and the woman was seated across from him.McGee sat beside Gibbs as well.

Before Borden could explain why they were summoned here,Tony spoke up.

"Quien es la Rosita bonita?!"

Thwack!

"DiNozzo!Behave!"Gibbs hissed."This is serious!"

"Yes,boss."DiNozzo answered with an apologetic tone."Sorry.Sorry,ma'am."

Veronica had to bite her lip and put a hand over her mouth to keep from laughing out loud.She'd heard about the Gibbs'slap from Fornell,but now she was seeing it in action.Fornell was right.It was funny to watch.She knew Fornell enjoyed seeing DiNozzo get the headslap,and he also told her he would pronounce DiNozzo as DiNutzo just to yank his chain,since Tony had called him Toby, and Vee knew Fornell hated to be called Toby.

"Gibbs?You wanna tell your team,you've got the floor.Or would you rather I tell them?"

"Go 'head Steve.I believe this one here"Gibbs motioned towards DiNozzo"will take it more seriously hearing it from you."

"Very well.I'll just cut to the chase.DiNozzo,McGee,meet your temporary teammate,Probationary Field Agent Veronica Esposito.She'll be transferring from the FBI to NCIS SSE.She is one of us,a shapeshifter."

"Director Borden,I don't mean to interrupt,but can I say something?"

"Sure Fornell."

"Gentlemen,as is quite obvious,I'm not getting any younger.It won't be long before I have to retire,which is why I came here to talk to Director Borden about the possibility of Agent Esposito becoming an SSE Agent.You see,no one else at FBI has got a clue she is a shapeshifter,and I've done everything within my power to keep it that way.I'm afraid that somehow,someway,someone will find out.To prevent that shit from hitting the fan,I thought her transfer here would be the best option.She's one hell of an Agent,and I'm gonna hate to lose her."He paused to let that sink in.

McGee extended his hand out towards Veronica,who,in turn,extended hers.He spoke as they shook hands."Congratulations Agent Esposito.Welcome to NCIS.I hope you'll enjoy working here as you have with the FBI."

"Thanks for the welcome,Agent McGee.I'm looking forward to working with your team."

"So,what did you do at the FBI?"DiNozzo asked.

"Similar to what you do here,I investigated cases that were considered"unusual."

"Cool!You're just like Dana Scully!"He almost added"and a hot one too!"but didn't want to insert his foot in his mouth.He was in enough trouble with Gibbs,judging by the glare he sent his way.

"DiNozzo"Gibbs spoke softly,"do you realize who Agent Esposito is?"

"Uh,yeah,boss,she's a former FBI Agent who's going to work with us."

"The name,DiNozzo.Does her last name sound familiar?Ring any bells?"Gibbs asked with a big smirk on his face.

Fornell was smirking right along with Gibbs.He was enjoying this little show.Immensely.Especially when the proverbial light bulb turned on over DiNozzo's head.The look on DiNozzo's face was priceless.

"Esposito.So,you're related to Javier Esposito?"

"Yes,he's my brother"Veronica said with a grin.She was enjoying the show as well as watching DiNozzo squirm at that revelation.Even McGee was smiling.

"Thanks for the Scully reference.I'll take that as a compliment."She smiled at DiNozzo,at the same time subtly checking him out.He had very nice hazel green eyes,she noticed.He also was nicely dressed.Handsome too,but she wouldn't be admitting that to him any time soon.Not if what she'd heard about his reputation as a playboy who thought more about himself than he should was true.No,she would get to see what he was like for herself,because she didn't believe everything she heard,or was told,nor would she rely on scuttlebutt as the gospel truth.

Working with this team was going to be an interesting experience,of that she had no doubt.She had a feeling it wouldn't be dull working here.
-------------------------------------------------------------------------------------------------------------------------
Suddenly,and with no warning,Director Borden's flat screen attached to his office wall turned on,split screen footage popping up on the screen.One side showing a place with supplies and equipment strewn all over the floor,along with the rear door torn off its hinges.The other side showed a figure running with two other figures running after it,shooting at it with their rifles.The images looped over and over,as if someone was studying them.

Gibbs noticed McGee standing near the flatscreen,looking up at it as if he was in a trance.He was studying the footage on the screen,taking note of every detail he could get from the images.He zoomed in on the first running figure on the right side of the screen,enlarging the face of the image,then freezing it.He also noted the date/time stamp on the bottom of the screen.He was so focused on what he was doing,he almost didn't hear Gibbs getting up to stand beside him.

"McGee.Talk to me,"Gibbs spoke softly.

"Oh!So sorry boss,before we were called up here,I was going through the surveillance footage on my laptop.That was the reason why I came in so early to work this morning,to hack into Gen Tech's surveillance.Apparently,I was lucky enough to get the footage of Gibson's escape.That's who I believe this is.The clothes,height,and build seems to match up with the body that was found at the park.

As soon as I was successful at hacking in,I left the laptop to record while I took care of other tasks.I'm sorry I neglected to check up on my laptop,because if I had,we would have known about Gibson's escape before we got the call to go to Anacostia Park."

"Hey!Don't beat yourself up over it,and don't even think about apologizing.You're doing one hell of a job,McGee.If it wasn't for you,we wouldn't have all this evidence we have on these Gen Tech bastards.And soon,they'll get the punishment they deserve. As well as justice for the victims and their families."
-----------------------------------------------------------------------------------------------------------------------
DiNozzo noticed Veronica and Fornell looking up at the flatscreen with a mixture of shock and awe on their faces.He knew for some,McGee's"talent"took a little getting used to.

"I looked just like you do when I first discovered McGee's ability.Even Gibbs was a bit freaked out by it,if you can believe that."DiNozzo said.

"Wow.Gibbs doesn't strike me as a man that gets freaked out easily,"Veronica said as she too studied the screen.

Director Borden then spoke up."Okay,guys,I'm sure this can be handled in the squad room.I'm going to send Claudia home,and I'm heading home as well.Keep me posted and keep up the great work.That goes for all of you,"he said,looking directly at Veronica.

"Thank you Director Borden,Sir,for giving me this opportunity,and for the chance to prove myself as an asset to this agency."

"I know you'll do fine.You have an impressive work ethic not to mention Fornell singing praises over your work which is again,most impressive as well as your file.Work for me like you did for Fornell.That's all I ask."

"No worries on that score,sir.I will work just as hard.I guess I'll say goodnight then,and take care."

"I'm gonna head home too.Vee,can I speak with you a minute?"Fornell asked,motioning for her to walk to the elevators with him.

"Okay.What's up?"

"Just wanna say my goodbye to you."He pressed two twenties into her hand."As well as keeping that promise to make it up to you. Take care,and if you ever need to talk,you know how to reach me."

Veronica gave Fornell a huge hug."Thank you.For everything.I'll never regret working with you.I've learned so much."

"It's a relief I won't have to worry about you or your secret.And,you're welcome.I loved working with you too.I know you'll enjoy working with Gibbs-"he saw Gibbs and the team heading down the stairs."Go on,go,-join them.You're SSE now."Fornell gave her a hug back and stepped into the elevator.


Everyone filed out of the office and headed downstairs to the squadroom.Tony immediately made a beeline for his desk and grabbed a slice of pizza.He had a look of pure bliss on his face as he took a bite.He didn't care if the pizza was almost cold. He was just happy to have some food in his stomach.

Thwack!

"DiNozzo!"

"Ow!What,boss?"

"Anything you're forgetting?"

"Um-OH!Yeah!I got the pizza for us,not just me.Help yourselves,guys.Sorry it isn't hot,but hey-it's food."He held the box out towards Veronica."Would you like some,ma'am?"He asked Veronica.

"Sure,why not?Thank you."She said as she chose a slice.

"Boss?McGee?"They also reached for a slice.

"Agent Esposito."

"Yes,Agent Gibbs?"

Gibbs pointed to the desk to the right of his,and across from DiNozzo's desk."This will be the desk assigned to you while you work with us."

"All right."She sat down on the chair,and munched happily on her pizza.

Gibbs gave the team some time to eat and relax a bit,and to get acquainted with their new team mate.They deserved a break,they all did good work today,he thought.

Gibbs got up from his desk."I'm getting some more coffee.Anyone else want any?"

"I wouldn't mind some"Veronica answered."If that's okay-"

"Wouldn't have asked if it wasn't,"Gibbs answered her with smile."DiNozzo?McGee?"

"Yeah,okay.That would be great."

"McGee?"

"All right,why not?"

"While I'm gone-McGee-go check the evidence garage and make sure the evidence Fornell left us gets to Abby's lab.Then,tell her and Angela they can head home."

"Sure.On it boss."

"DiNozzo.Call autopsy and see what Ducky can tell you.Then tell him he and Palmer can head home."

"On it boss,"DiNozzo answered as he dialed the number to autopsy.

"Anything I can do?"Veronica asked.

"Yeah.If you like you can go with McGee,help him take the evidence to Abby's lab.I'm sure she would be pleased to meet you."

"Okay.On it boss."Veronica looked at Gibbs and bit her lip.

Gibbs smiled."A quick study.I like that.Go on."

Veronica followed McGee to the elevator.DiNozzo watched her until the elevator doors closed.Gibbs smirked as he noticed DiNozzo watching Agent Esposito.If only he knew,he thought.He had a grin on his face as he headed out for their coffee.
------------------------------------------------------------------------------------------------------------------------
Abby looked up as she heard the whoosh of the doors to her lab.She smiled and immediately headed to Tim to give him a bear hug.But then,stepped back since Tim was carrying a box in his hands,and she noticed a woman by his side.Who was she?And what was she doing with Tim?

Abby smiled,and tried not to let her jealousy show."Tim!You shouldn't have!A present-for me?Already?"She teased,to try to lighten the mood.

Tim grinned back."Something better.Evidence.From Anacostia park.And Agent Esposito has some bagged evidence for you.Abby.I'd like you to meet Probationary Agent Veronica Esposito,our new team mate.She'll be working with us on the Gen Tech case.Is Angela around?I'd like for her to meet Veronica too."

"No,sorry.She went home."

"No problem.There's always tomorrow.Gibbs said for you and Angela to head home anyway.You can go over the evidence tomorrow." Tim and Veronica set the evidence on her table.

Abby walked over to Veronica."Welcome to the team,and welcome to NCIS.I'm Abby Scuito,Forensic Scientist extraordinaire."She smiled and held out her arms and gave Veronica a welcome hug.

"Nice meeting you Abby.You have a very nice lab.I like it."

"Thanks!"Abby looked at Veronica,hoping she didn't look like she was rudely staring."Wait-Esposito-are you related to Javier Esposito?"

"Yep.I'm his sister."

"I thought the last name sounded familiar.Well,it's still nice meeting you,and that you'll be our team mate."

"Temporary.Director Borden said I'll be working with Gibbs team for this case.No guarantees I'll be assigned to the team once it's solved."

"One thing you need to know about Director Borden is he never ever does things without a reason.I have a feeling that when this case is solved and over,you will be our permanent team mate."

"Thanks for the vote of confidence,Abby."

"You're welcome."

"Well,come on,Agent Esposito,let's head back up.Don't want to keep the boss waiting too long."

"Sure."

"Um,-Tim?"

"Yeah,Abby?"

"You'll get to go home soon too,right?"

"I'm sure Gibbs won't keep us here for too much longer.We need to go over a few things,then we'll be done for the night."

"Okay,I'll stay then.You'll need a ride home?"

"Okay,Abby.Sure.Thanks."

What about Veronica.Will she need a ride? Abby asked telepathically.

I believe Gibbs or DiNozzo will take care of that.I'll talk to you more about that later,okay?

Okay,Tim.Abby was intrigued.There must me more going on if Tim didn't want to talk in front of the new team mate.

Tim and Veronica headed back to the squad room,each grabbing one more slice of pizza before heading to their desks.

Veronica took a sip of her coffee and sighed in bliss.That was sooo good.How did Gibbs know what coffee she liked?Hmm,she thought,maybe that was one of his special abilities.

Gibbs spoke up."DiNozzo.Has Ducky told you anything?"

"Yeah boss.He says time of death was between12 and one pm.He'll give us more information tomorrow when he performs the autopsy."

"Okay,good job everyone.Why don't we all head home now,and we can continue our work in the morning.I'm sure we can all use some rest,so,be here tomorrow 8am."

"Thanks boss,"DiNozzo said,grinning."Works for me."

"McGee.Do you have a ride home?"

"Yeah.Abby said she'd wait for me."How did Gibbs do that?

"That's good.I'll see you in the morning.DiNozzo!Esposito!With me.C'mon,"he said,motioning for them to follow him to the parking garage.He waved to McGee and Abby as they drove off towards Tim's place.

DiNozzo held the door open for Veronica as she got in the front seat.He closed the door and got in the back seat,sitting behind her.Gibbs asked for directions to her place,as he drove off the Navy Yard.As he pulled up to her place,he said his goodnights as DiNozzo got out,again holding the door open for her as she exited the vehicle,thanking Gibbs for the ride and saying her goodnights.

DiNozzo followed,walking her to her door.She opened it,and turned on her lights to the living room.She then turned back to DiNozzo.

"Everything looks okay.Thank you,Agent DiNozzo.You didn't have to walk me to my door."

"It's the least I could do.Wanted to make sure you got home safe."

"Thanks again.I appreciate it,I really do.Goodnight then,and take care.I'll see you in the morning,8am sharp."

"You're welcome.Get some rest,and sweet dreams.See ya tomorrow."
-----------------------------------------------------------------------------------------------------------------------
"Okay,Tim,I can't stand it anymore.You have got to tell me!"Abby exclaimed when they got inside the beach house.

"Tell you what,Abby?"Tim asked.He smiled.He enjoyed teasing Abby,especially when she reacted like this.

Abby playfully slugged his arm."C'mon,it's not fair to keep me in suspense!"

"Okay.DiNozzo tonight was awfully attentive when it came to Agent Esposito.It started when we came back from Anacostia Park.We were in the squadroom,and Fornell and Esposito headed upstairs to the Director's office.He asked me who the "hot chick" was with Fornell.Of course I knew,but I had to play it like I was too into my work to notice."

"That must've drove him crazy."

"He was itching to find out what the Director wanted to talk to them for,and then we got the telepathic message from Gibbs for us to come up.The first thing outa Tony's mouth when we entered the Director's office was "Quien es la Rosita bonita?He got headslapped,and Agent Esposito was trying to hide her laughter behind her hand.He even told her she was like Dana Scully."

"Oh boy.I can see the Gibbs glare now.I bet he wanted to do more than headslap Tony.I wish I was there to see that."

"Well,I have a hunch,maybe I'm wrong,but I think that Agent Veronica Esposito might be Tony's lifemate.She was also taking notice of him as well,and liking what she saw from what I could see from her expressions."

"Oh my god,O-M-G that would be awesome!I hope it's true,because-"Abby sighed,and took Tim's hand."Well,at first,when I saw you entering the lab,I was thrilled to see you-but then I got jealous when I saw Agent Esposito with you."

"You were?Really?"Tim asked,with a smile.

"Tim McGee!do not say I inadvertantly turned you on by saying that!"Abby exclaimed,hands on hips,eyes shooting sparks.

Tim laughed.He couldn't help it,it was fun baiting Abby every once in a while."If it makes you feel any better,Gibbs told her to help me bring the evidence to you.He thought you would like to meet the new team mate."

Abby tried to keep a straight face as she shook her finger near Tim's face and said-"Cahoots!You and Gibbs!"She couldn't.She laughed.Gibbs has a wicked sense of humor,I see!"

Tim grinned."Maybe Gibbs wanted to see how DiNozzo would react,what he would do.Tony wanted to tag along,I could tell,but I think the only reason why he didn't was because he didn't want to get another Gibbs slap."

"Hmm,like a test.Okay,I can see that.That is a possibility.A question,Tim.Am I passing mine?"

"What do you mean?"

Abby rolled her eyes."C'mon,Tim,don't play dumb with me!Although I wouldn't mind playing with you-You know what I mean!I'm not going to change my mind,you know.You're stuck with me.Like super glue."She then wrapped her arms around his neck and gave him a thorough kiss on the lips.

"That should give you a clue as to how serious I am about us.And you're lucky it's late as it is-I'm going to shower and then sleep-because-she whispered in his ear-"if it wasn't late as it is I would give you such an awesome seduction you wouldn't be able to resist!"

Abby saw Tim's expression,and immediately blocked her thoughts."Oh,no you don't mister!"She smiled."I'm keeping that little secret to myself.It's for me to know and you to find out."She smirked.

Just as Abby was heading to her room,Tim's hands snaked around her waist,and he spun her around to face him.Then proceeded to give her the most thorough toe curling french kiss she'd ever received.As he kissed her,he gently backed her to the wall, holding her hands above her head while molding his body to hers.She wriggled and a huge groan escaped her lips.

She had forgotten just how talented Tim was with his tongue.She imagined him using it in other ways,and groaned again.Then she gasped.You should have blocked those thoughts!she chided herself.

Tim slowly parted from kissing her and whispered in her ear-"does my kissing and my talented tongue get you hot and wet? Eager for my touch?"Abby gasped."Hmmm,I believe it does.You see,Abby,two can play that game."He gave her one last thorough kiss,then let her go to head to his room for a shower and bed as well,a smirk on his lips.

It took a few minutes for Abby to head to her room.She was leaning against the wall,hands against her chest,eyes wide,trying to catch her breath.The way he said that to her-drat the man for being dead on right!
---------------------------------------------------------------------------------------------------------------------------
She woke up in a dark and scary room,in excruciating pain.She was curled into a ball on the floor,and on top of that her back, legs,and face felt like they were on fire.She was also wet.What she had feared the most had happened.She had been captured by those Gen Tech loons.She was lying in a small puddle of water.She tried sitting up to see if she could find a dry spot.She screamed,suffering from more pain.She remembered the beatings.Her back raw from the whippings.Her legs and thighs as well.All because she wouldn't obey their demands.She couldn't.They were asking the impossible.He was right.These guys were douchebags besides being beyond whacko.

How many days since her capture?All she knew was she needed to get the hell out of here.She needed him.He once told her he would move heaven and earth to rescue her,so why wasn't that happening? Did they have him too? Exactly how long had she been here?Days?Hours?Weeks?She simply didn't know.

A metal door opened with a loud clang,startling her.She shook with fright.Uh oh.The torturer was back.She swallowed hard.And awaited whatever hell he had planned for her.Who was that with him.Oh No!!Not-him!NOOOOO!Not that!!
NOOOOOOOOOOOOOOO!Tiiiiiiiiiiiiiiiiiiiiiiiiiiiiiiiiiiimmm!

Tim woke up immediately,quickly running to Abby's room when he heard Abby screaming his name.
He sat on the bed,his arms firmly wrapped around her,stroking her hair as her head rested on his shoulder.
"Abby.ABBY!!Shhhh,it's okay.You just had a nightmare.You're safe.Shhhhhhhhh........"

Abby was shaking like a leaf,tears flowing down her cheeks.She started calming down the minute she felt Tim's arms around her and hearing his soothing voice.She was so relieved it was only a nightmare,and not real this time.She smiled through her tears listening to Tim giving her comfort.She took deep,calming breaths before speaking.

"It-s-seemed-so r-real,Tim!I thought-I thought-I was captured,and g-getting tortured at Gen Tech.I'm scared,Tim.Really scared.What if they succeed?"

"Abby,look at me."Tim very gently lifted her chin up with his finger to look into her eyes."I will do all I can to make sure that doesn't happen.If the inevitable happens,you can be assured that I will move heaven and earth to get you out of there and safe again.I can promise you this for a certainty,that as long as I'm alive I will not stop or give up.Ever.I can promise you that,Abby."

He framed her face with his hands and gently wiped her tears with his thumbs.And gently kissed her forehead.

Abby smiled through her tears,a shaky smile.Leave it to Tim to know what to say.

She wrapped her arms around his neck.

"Tim?You would do that-for me?"

"Of course Abby!And you know what?I know Gibbs feels the same way.Same with Tony.He or Tony would never give up on finding you either.Nor would your brothers."

Abby hugged Tim tighter to her.She loved this man so much!He was right.

"I believe you would do that.With all my heart.That's why I love you so very very much Tim.Please believe that.Stay with me? So I can go back to sleep?"

"Sure, Abbs."

"Thank you Tim."She then pulled his head closer to her and gave him a kiss on the lips.She could tell Tim was pleased with her kiss as she was kissing him.

"What was that for?"

"Oh,for being so good for me.And for being you.I would like to do this every night."

"Abby-"

"Don't worry,Tim,nothing major.I want us to kiss each other every night before bed.A goodnight kiss.And maybe tell each other I love you?You know-"Abby hesitated and swallowed hard"while we still have a chance to?You never know what each new day may bring-"

Tim hugged Abby and gave her a kiss of his own.A nice,toe curling french kiss he knew Abby liked."I'll always love you Abby," he whispered in her ear."Now,lay down,and get comfortable."

Abby complied,and smiled when she felt Tim positioning himself to spoon with her.

"Good night Tim.Thank you so much."

"Good night Abby.You're welcome.I hope you have pleasant dreams this time."Minutes after he spoke,he and Abby were both sound asleep.






| | |
| --- | --- |
| --- | |