Hi Folks,
These pics are from a hammie I talk with on the radio, from West Virginia. The first pic I saw is the one of "Bucky" with my buddy's Grand daughter in the little pool. When I asked him about the deer, he said as a fawn it came into his house while he was in a chair and licked him on the cheek.
From that time on the deer adopted him and his family including their dog, Casey. Today, the deer is a 5 point buck and still stays close to the house, still comes in, etc etc.
enjoy the pics
Gary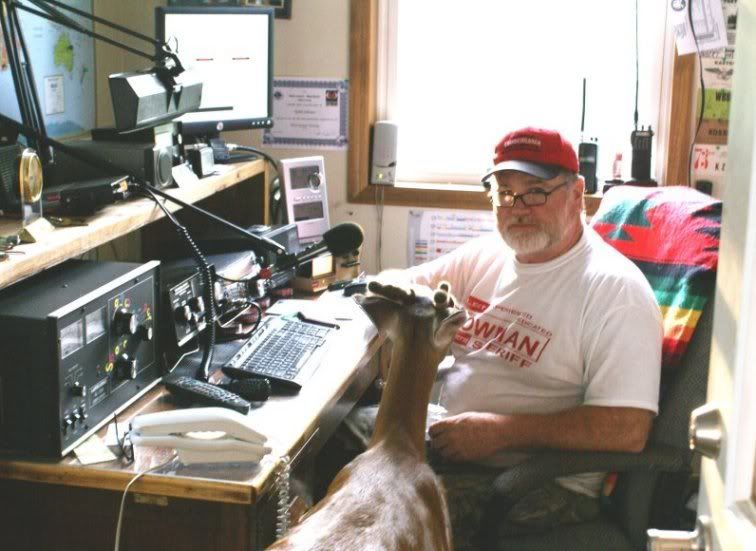 Bucky on the air.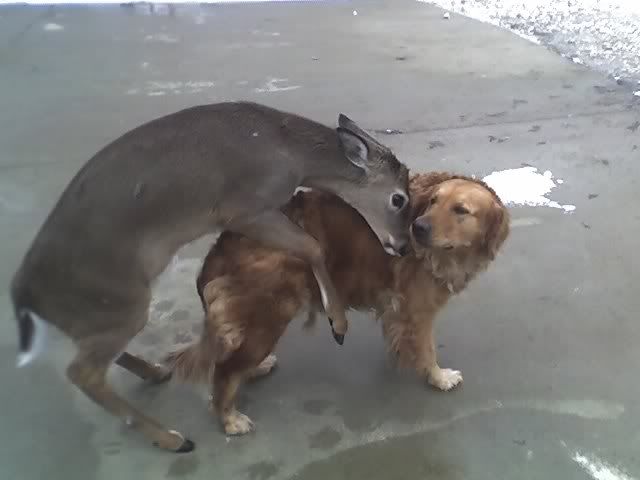 Bucky hugging Casey
Two waaaaaaay cool pool dears!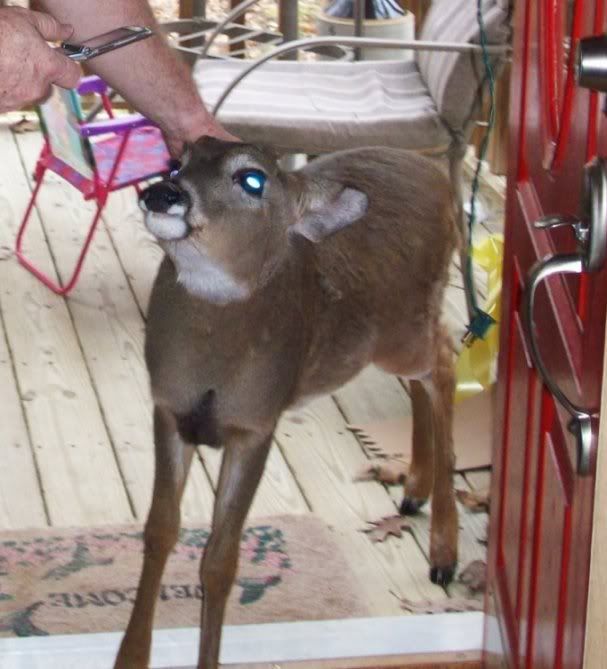 Bucky's in the door!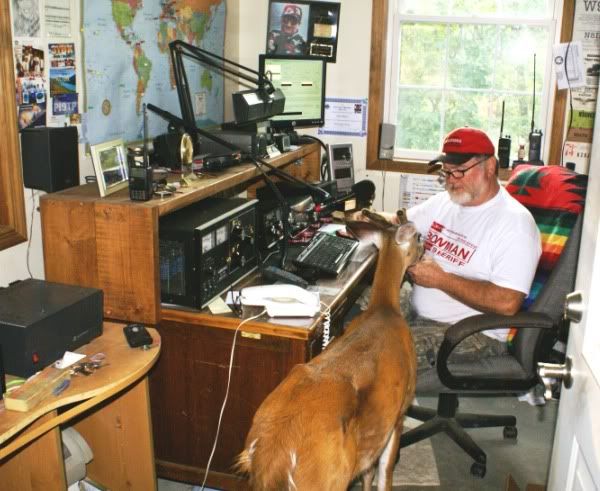 Ham radio and electronics gear?
....$Brazillions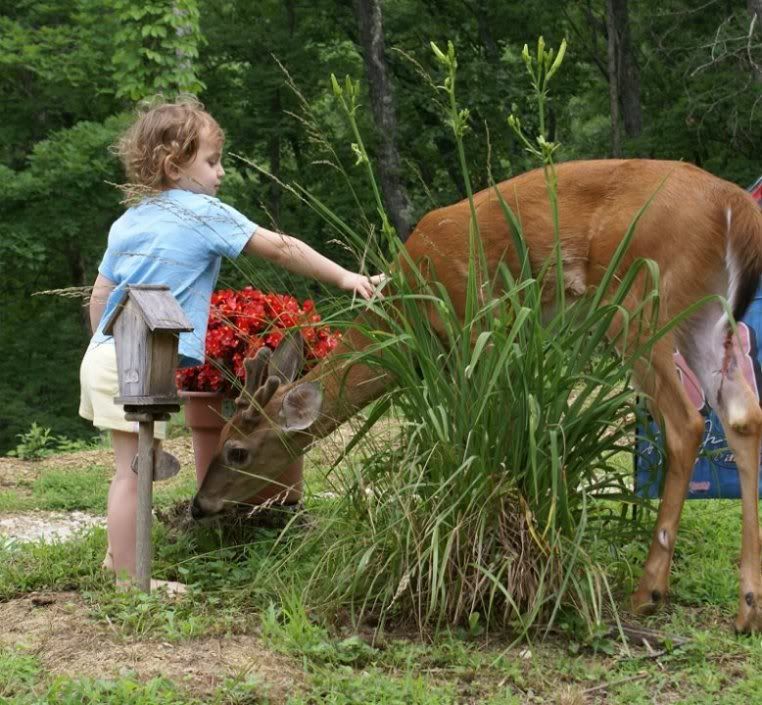 One magnificent good buddy from the wild with our GRAND daughter?
...Priceless!