Giguerem
---
22:02:42 Wed
Dec 3 2008
Offline
1140 posts
| | |
| --- | --- |
| | Deep Space Supporter |
GMXII - Best Overall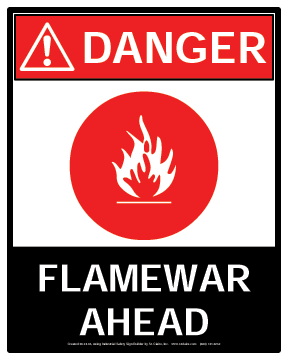 Reply
| | |
| --- | --- |
| Re: OT Canadian bloodless coup | |
---
ok, everybody take a deep breath.

First, we are in this situation BECAUSE the Cons pulled a "sneaky trick" and the opposition called their bluff. So JO, place the blame where it deserves to go.

Secondly, there is NOTHING undemocratic about this. The person you voted for, your local MPP, is still going to be there, representing you. You did NOT vote for this gov't, you voted for your local MPP, who just happens to be a member of a club called a political party.

Third, the Bloc is NOT 2ic. They will not call the shots, anymore than the Liberals were calling the shots for the last 2 years. The Bloc, by themselves, cannot make the proposed coalition fall. They would need the complicity of the Cons to do it. So quit hyperventilating.

What WILL happen, if the coalition forms the gov't, is that the new gov't will have to negotiate with the opposition since they are in a MINORITY. Something that idiot Harper didn't understand and ignored at his peril.

He tried to destroy the Liberals by calling elections they weren't ready for and then cutting off their funding. It blew up in his face. Serves him right. NOTHING is more undemocratic than a gov't without an opposition.


***


Now before anybody starts climbing the walls, let's go through the possibilities.

First, do this government deserve to fall?

Yes, they tried to pull a fast one and their habit of declaring EVERYTHING to be a confidence motion is more undemocratic than anything the opposition is doing. They DIDN'T have to make this motion a confidence motion but they did. They have been daring the opposition to vote them down for 2 years now. Well, the opposition called their bluff.

Should we go to elections?

Why? We just came out of elections. If we did, we'd end up with the same thing. The least we CAN do is try the only other alternative we have. If that DOESN'T work, then, fine, we'll go. However, we should at least TRY to avoid a useless expense if we can.

Will the coalition take power?

Not necessarily. The GG has no precedent to follow in this and she will need to talk to a truck load of lawyers before she decides either way.

Is the coalition a good idea?

Hell no, but what choice do we have? 300$M to get the same result? What's the point. Let try this and see. Worse comes to worse, vote them down and THEN go for some elections.


At the end of it, this mess is Harper's fault. Period.

Had he not taken the GW Bush approach of "my way or the highway", his gov't would still have a chance. As it is, he deserves to get kicked out.

As he has sown, so has he reaped.

My 0,02$ CDN.




---
Mark Giguere

Soon to be known as MarcusRex in the 2.0 universe.

/***
The only two things a pirate will run for are money and public office
***/