I wanted to share with you guys some of the pictures of my collection. I plan to take more soon. Feel free to start your own threads about what you may have and share your pics too. I just go a complete set of the little die casts in the mail. Check them out.
I need to take a pic of the box since it has little directions for employees to not put the toys out before the movie was released.
Here's Chick and the Delinquents parked on my desk. The pirate girl is me. I like that she's to scale with them.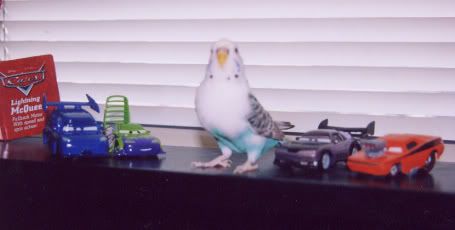 Here's my budgie girl Protist with the Delinquents. She thinks she's better so she's standing all tall and proud.
Here she is on my Cars mug with two Doc figures.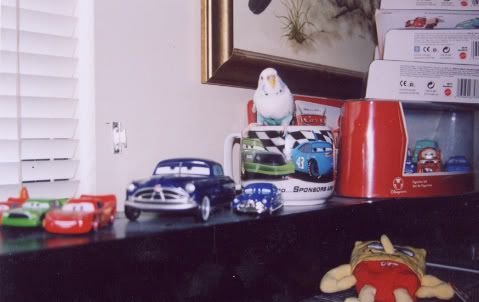 And here's a pulled out version. I forgot to remove the dead spongebob and didn't notice until I had the pic developed. It's kinda funny. And those boxes to the right are the movie moments set.