Just joined a pretty cool club that I know Rad and Cam are already members of. The 600 Club.
Paid a little more than planned, but she looks decent other than the box. Had 4 pellets in her on arrival. 1 in the barrel, 1 in the feed arm, 1 squished in the feed arm and breach, and 1 in the magazine. The package of pellets in the pic did not come with it. I have had those since the late 1970's or early 1980's. The ones in the gun look even older. I think the owner was plugging away when the catastrophic jam occurred, most likely due to lack of sufficient lubricant.
Didn't take me long to figure out how to clear the jam. She cocks and fires but will definitely require a going over and cleaning. It seems to be missing part #46, the knob screw, because after oiling it to help remove the jammed pellet, the knob started falling out of the follower. Rad, is that part a small allen set screw? Looks like an easy fix.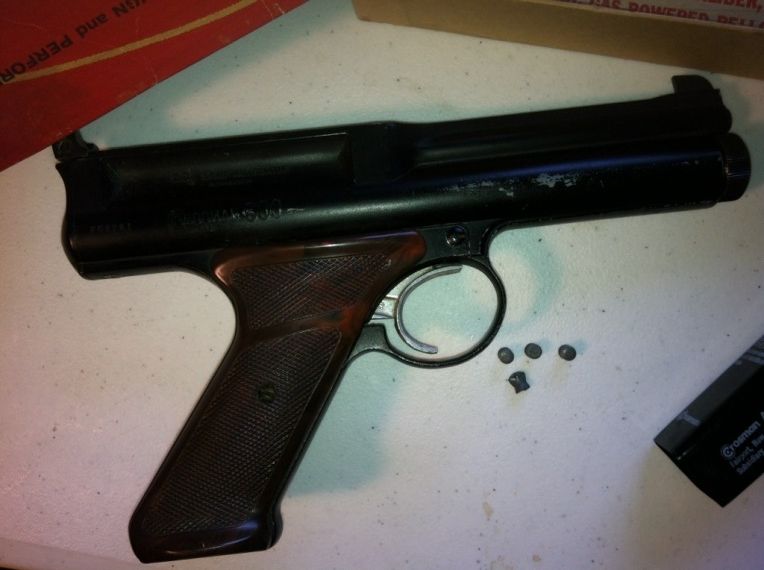 Just some paint missing on this side because it is the down side when loading and tinkering. Not sure if there is primer showing or if it is the cast metal. This will be a fun project tho. In the hand it feels a lot like my Webley Hurricane pistol.