Time for some "Share and Tell" This Winchester Model 1894 used to ride around in my Gramp's trunk. He had a working ranch out in Apple Valley and on the way there if he would see a coyote, he would pull over, pop the trunk, rest this on the front or rear of his Caddy, let er' rip, then hobble over and with his trusty pocket blade, cut off the tail for the $10 bounty. Good times.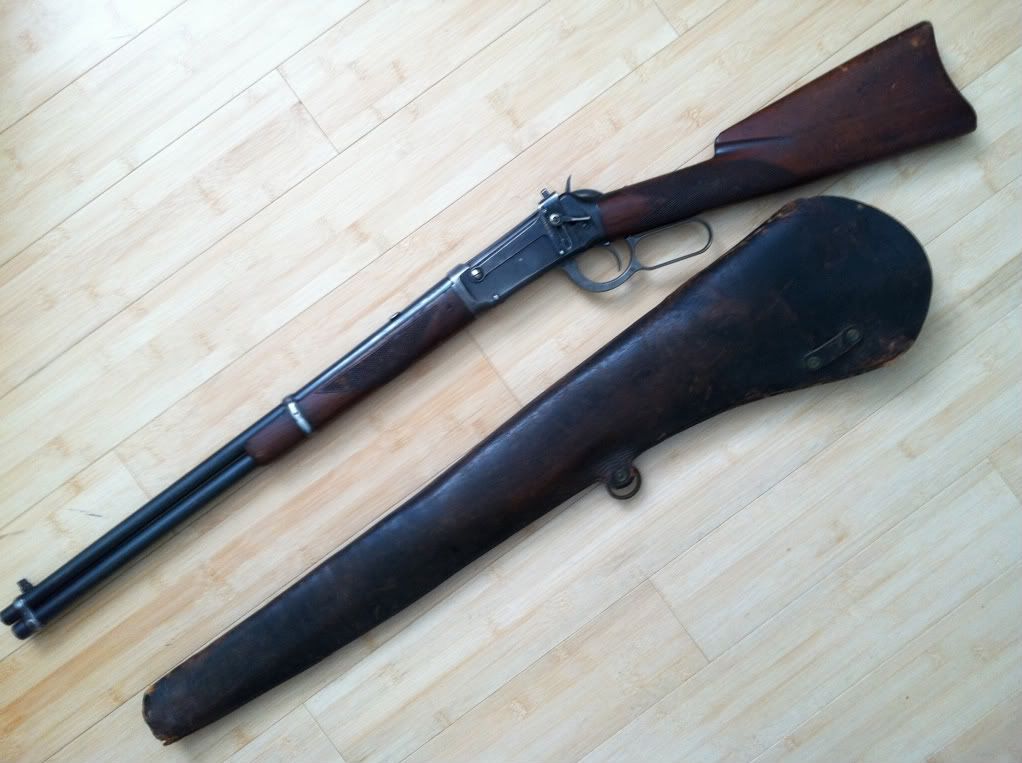 There have been 7.5 million 1894's made, most I think are the 30-30's This has a ser# in the 400,000 so I'm guessing it was manufactured in the 1920's or 30's.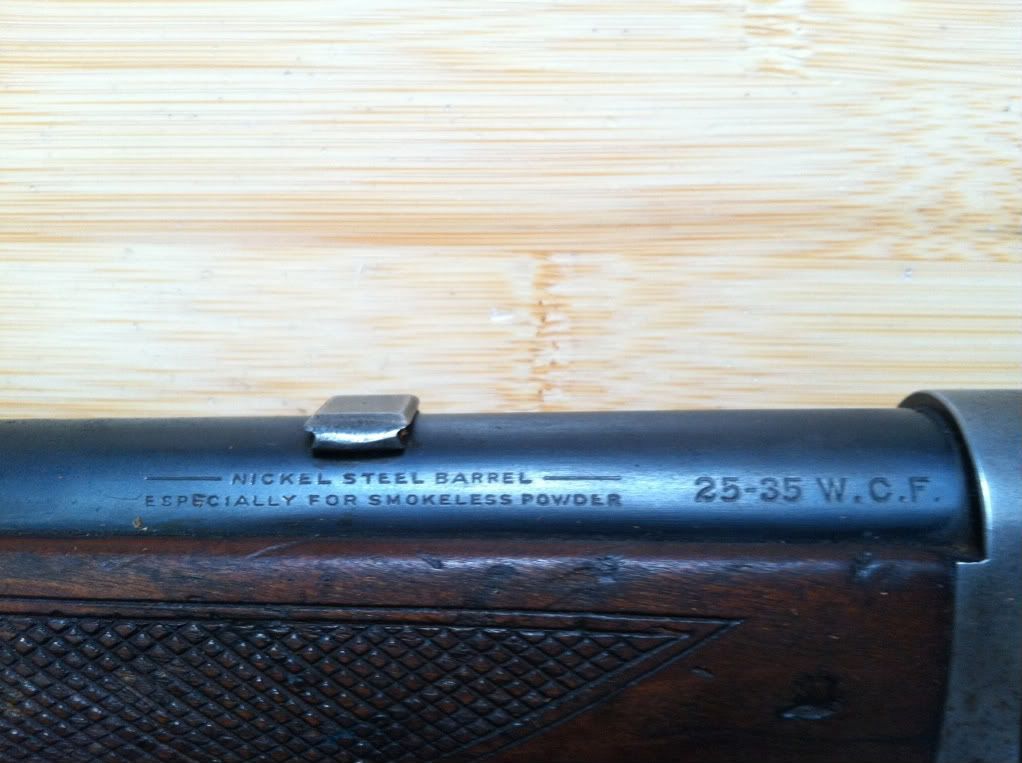 Here's some history:
http://www.antiquearmsinc.com/1894-winchester-25-35.htm
I like how the Georgia boys prefer the 25-35 for fish'n. Mine is kinda beat up, but still shoots well. I'd like to know what that one went for.
[1 edits; Last edit by drozdandconfused at 16:39:04 Wed Nov 9 2011]