Say hello to my lil' friend - loads of fun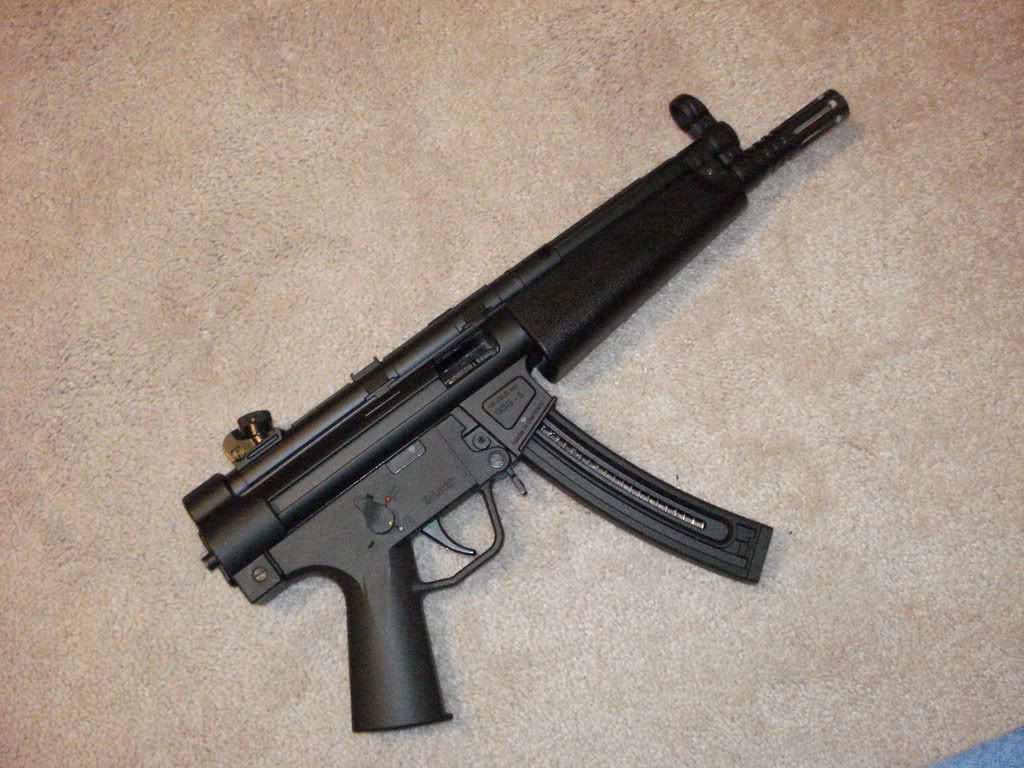 Once I get my scope mount and supressor here's what it will look like - I'm also getting a folding stock for it soon.
Eventually I'll have it looking like this or very close -
http://i325.photobucket.com/albums/k362/GSG5Host3/airsoftforearms/01coltcolt_1.jpg
Here's the specs -
The GSG-5 is an identical replication of the MP5, except one great thing: It's a .22 caliber.
Nothing of its kind has ever been introduced in the United States. The user will be impressed with its weight and performance. If you are a varmint hunter, you will be encouraged by all the options the GSG-5 has to offer with its railing system, faux supressor and easy change magazine. For training purposes, the GSG-5 is a low-cost alternative for Law Enforcement agencies and departments that use MP5s in the field.
Features & Specifications
Manufacturer: German Sport Guns
Caliber: .22 Long Rifle
Overall Length: 16.75"
Weight: 6 pounds
Barrel Length: 10.75"
Magazine Capacity: 10 or 22 Rounds
Action Type: Semi-Auto Only
-Mal
[1 edits; Last edit by ATF_MALICIOUS at 17:37:38 Sun Jan 25 2009]