SONYtec
---
06:48:16 Wed
May 6 2009
Offline
3704 posts

BBMG LIFE BLASTER +2000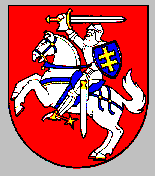 Reply
---
HI GD,

They have different percentages of vodka here. There are even some other types of drinks that go up to 75 percent that I have seen. Six years ago when I was here they had a honey drink that was 90 percent, not much taste, since the stuff burned!

They sell Absenythe, thats 70 percent, it doesn't contain that special stuff to make you see things. I am told that isn't commonly found.

I wouldn't say that I found any interesting beers, but lots of great beers. One beer was called Bear Beer, you guessed it the symbol was a bear! Not sure where thats from, not Lithuanian anyway. I have to look later.




---
10/02/08 Black '05 Drozd STOCK.
3/13/08 YELLOW '03 DROZD, 9/17/08 full auto mod, 1, 3, Full. ROF mod soon.
07/07 Black '05 Drozd, 8/3/07 resistor mod, 9/20/07 full auto PCB. More to come! (Adjust pot. and solenoid)
Accessories: 8/24/07 PMI HPA tank, remote hose, 9/03/08 JimC barrels and QD adaptors, 10/01/08 JimC CAR stock adaptor. NEED HI-CAP MAGS!!!