drozdandconfused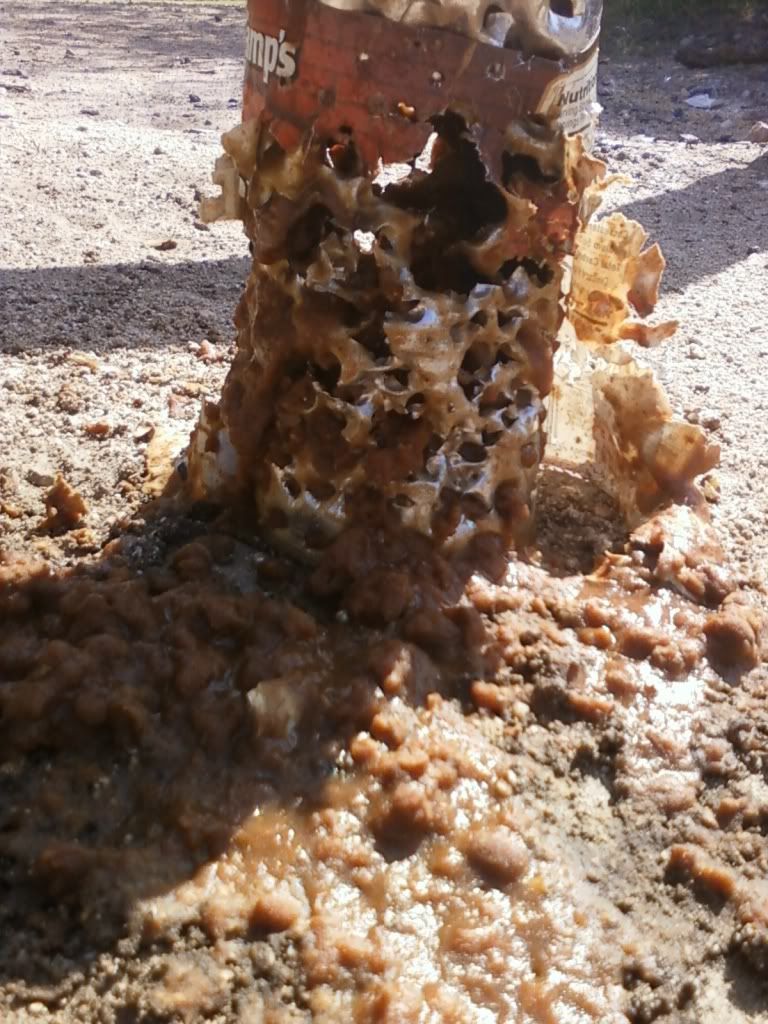 ---
03:33:51 Wed
Sep 8 2010
Offline
728 posts

BBMG General ****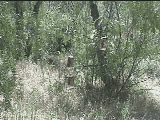 Reply
| | |
| --- | --- |
| Re: New electronics for Drozd/BB (9-24V, 300-1200 RPM, 3-15 mS digital pulse adj | |
---
Quote: Sergey

It's a Sheakspeare play!
No sheet, with all the drama and insanity. Speaking of insanity, WTF DUBB did you forget to take your meds this week? While I was responding to one of your more ridiculous posts, you managed to put out three more all lamer than the previous one. There is so much BS in the posts I won't even bother to quote them. What is really funny is how you take an "us and them" like your on the same intellectual plane as Sergey, or your loftier goals like your a master fabricator like TBK. Let's see your F'd up install, DUUUUBBBB.
But if you're going to put yourself on a pedestal, you may want to come up with some original ideas, like:
Quote: DUBB

Sergy, suggestion: Add an additional barrel connector jack to your boards, wired with the 3rd pin on the side as intended: to disconnect the device batteries when a connector is plugged into the jack. This will be an external power source connector
Oh but wait:
Quote: drozdandconfused March 9th 2010

Hey Sergey, looking at the pictures on the Russian forum, I noticed people are running external batteries. I'm not sure if it was mentioned in your prior posts, but does your board have a plug/jack for external battery packs? If not, that would be a nice addition. A universal jack for external packs that would override the battery compartment terminals when connected. With very high discharge rates there would be very little fade. Just a thought.
Or this one:
Sergey_new_pcb

---

21:23:28 Tue
Sep 7 2010


Offline




287 posts


BBMG Major General **

Reply

| | |
| --- | --- |
| Re: New electronics for Drozd/BB (9-24V, 300-1200 RPM, 3-15 mS digital pulse adj | |

---

It's a Sheakspeare play!

Right, the new board feed the mag with stabilized 9V. Again, Anyone who has the new board and whose mag doesn't supply enough BBs because of this can get instructed on increasing the DC-DC converter output voltage or ask for a new converter. I'll send it for free.

Sergey.

[1 edits; Last edit by Sergey_new_pcb at 21:24:11 Tue Sep 7 2010]




Mood:
drozdandconfused

---

20:26:58 Tue
Sep 7 2010


Offline




728 posts


BBMG General ****

Reply

| | |
| --- | --- |
| Re: New electronics for Drozd/BB (9-24V, 300-1200 RPM, 3-15 mS digital pulse adj | |

---

Quote: DUBB


THERE IS NO WAY TO GET ENOUGH BATTERY IN THAT COMPARTMENT to get sufficient current for smooth, sustained rate of fire, particularly at increased velocities. I remain skeptical that the 14500's are ever going to do it

I guess I'll just come right out and say it, Your wrong! and I've got the video to prove it. Also, there's a post from over a year ago of someone who hollowed out the battery compartment and neatly fit 2 small lipo packs.

Quote: DUBB


although I discredited them without trying any, my reason is that I am highly skeptical of these being sufficient to supply the current requirement. 14500's are the smalllest, and least powerful of all lion batteries. Remember, we modded ours for MORE POWER, what part of "more power" is misunderstood?

OK?

Quote: DUBB


For those of you having issues with Sergy's board at all, or the stock one, particularly on 1200rpm, who are using that battery compartment:
DUUUUHHHH, this is what I have suspected all along, and why I don't share your woes.

Any issues are directly related to the 9V limit to the mag. Before finding the Li-ions, a small 14.8V 10C LiPo was in my future, we all know that more amperage and capacity is better, but I like some others here prefer not having to externally carry a car battery around.

It's possible that the protected Li-ion cells are causing the restriction. Maybe I was lucky to stumble into the non-protected Li-ions as they kick ass in both my guns. As far as the skepticism about the mix n match, I've checked them after 200-300 round sustained bursts and t




Mood:
DUBB

---

20:09:17 Tue
Sep 7 2010


Offline




1399 posts


BBMG MASTER BLASTER +1000

Reply

| | |
| --- | --- |
| Re: New electronics for Drozd/BB (9-24V, 300-1200 RPM, 3-15 mS digital pulse adj | |

---

Sergy, suggestion: Add an additional barrel connector jack to your boards, wired with the 3rd pin on the side as intended: to disconnect the device batteries when a connector is plugged into the jack. This will be an external power source connector, a decent gauge auto cigartette lighter, to barrel jack connector wire, with enough fuze, will suffice as an enduser power supply diagnostic tool. It will save you immeasurable ammounts of grief, caused by that battery compartment, and the power supply defficiencies it creates. They'll just have to drill another hole to use it, and it that really bothers them, they don't have to use it, they only need drill the hole if they want to use it. I would, and am considering doing just that, although I will avoid modification to your board, by using an externally mounted and arranged jack, since I have that whole empty battery comartment to do it in.
A jack for an external power supply is a very desirable feature. And then, when anyone complains about anything, since I have seen the quality of your work, and suspect thtat 99% of the complaints you recieve will be related to an insufficent power supply, and entirely on the user to fix, that can be the FIRST thing you have them do, is use the jack, to eliminate power supply as a possible cause.








---
In my experience, the secret to happiness is learning to sort out the occasional good idea from an endless body of bad ones.

I'm a Toxic Agent on a dangerous mission so secret that even I don't know what it is, and if I did, I'd have to kill myself!

"If you set a man a fire, you'll keep him warm for a night. But if you set a man on fire, you'll keep him warm for the rest of his life!"

Mood:
DUBB

---

19:42:52 Tue
Sep 7 2010


Offline




1399 posts


BBMG MASTER BLASTER +1000

Reply

| | |
| --- | --- |
| Re: New electronics for Drozd/BB (9-24V, 300-1200 RPM, 3-15 mS digital pulse adj | |

---

Camracer, you need to do the "magnet mod", put one in the head of the mag. I HIGHLY recomend you get one out of any old optical drives laser head. There are perfect, highest possible strengh magnets just below, and on 2 sides of the lens, which you'll see floats there. There are windings around that, called focusing coils, corresponding to those magnets, to provide motor force. It moves the lens up and down to focus it, "on the fly", the same way a loudspeaker works. This info, so you will know where to look for them. Also, that all the little screws, and your screwdriver, will deffinately stick right to them. Old cd players and such are abundantly available, as a free source of perfect size and shaped, high power magnets.

http://www.youtube.com/watch?v=g983naPV4ck








---
In my experience, the secret to happiness is learning to sort out the occasional good idea from an endless body of bad ones.

I'm a Toxic Agent on a dangerous mission so secret that even I don't know what it is, and if I did, I'd have to kill myself!

"If you set a man a fire, you'll keep him warm for a night. But if you set a man on fire, you'll keep him warm for the rest of his life!"

Mood:
DUBB

---

19:31:37 Tue
Sep 7 2010


Offline




1399 posts


BBMG MASTER BLASTER +1000

Reply

| | |
| --- | --- |
| Re: New electronics for Drozd/BB (9-24V, 300-1200 RPM, 3-15 mS digital pulse adj | |

---

Quote: drozdandconfused at 19:19:58 Tue Sep 7 2010





Quote: camracer


And, only with bb's. I have zero problems with the zinc plated .180 lead.



The original mag is spring fed, so I don't see how Sergey's board could be causing this. Sergey is correct that with the BB mag, if the voltage is too low the auger does not feed the bbs fast or strong enough to lodge them in the recess on the mag head and roll outs will occur. Have you checked the recess at the top of your mag? Is it possible that lead or some other material has deposited there which won't allow the bbs to seat? Some people have tried to modify the recess so that the bb will be fed more directly and not bounce around as much. I could see how this would cause the problem your having.

If they were rolling out after weak solenoid strikes then I would trace it to the board and/or lack of voltage.


EXACTLY MY POINT, again, and again, and again. All the issues you think you have, too, I just gave you my rant in a PM. How many ways does everyone have to agree with me without getting it, oblivious to the root of the problem I keep citing, over and over, there isnt any practical way to get enough power in that compartment, in the first place. I have never had any of these issues, mine will HAPPILY HOLD 1200rpm, until it runs out of BB's, or the Co2 freezes up. With the mag out, it'll do it for as long as you hold the trigger down.








---
In my experience, the secret to happiness is learning to sort out the occasional good idea from an endless body of bad ones.

I'm a Toxic Agent on a dangerous mission so secret that even I don't know what it is, and if I did, I'd have to kill myself!

"If you set a man a fire, you'll keep him warm for a night. But if you set a man on fire, you'll keep him warm for the rest of his life!"

Mood:
DUBB

---

19:24:20 Tue
Sep 7 2010


Offline




1399 posts


BBMG MASTER BLASTER +1000

Reply

| | |
| --- | --- |
| Re: New electronics for Drozd/BB (9-24V, 300-1200 RPM, 3-15 mS digital pulse adj | |

---

AND, I have AMPLE room, for that "extra" board and LCD screen, in mine, in that EMPTY BATTERY COMPARTMENT. Except I don't need any of anything like that, since by putting bigger batteries in the buttstock, I fixed the deficiency that is causing all your issues. Like I have said, it's either put our batteries "in your butts", like I did, or this:

http://bb.bbboy.net/straferbbmachinegunownersgroup-viewthread?forum=10&thread=2323

Although I never even botherd to try your 14500 arrangement, since I have remained skeptical of it, and still do, this is the only way that I think that using that battery compartment space is ever going to be compatable with a modded Drozd. That space is never going to support enough battery to do the job. And TBK remains skeptical, even of that idea, since he has loftier goals in mind for his own, and understands, as I do, what it will take to do it.








---
In my experience, the secret to happiness is learning to sort out the occasional good idea from an endless body of bad ones.

I'm a Toxic Agent on a dangerous mission so secret that even I don't know what it is, and if I did, I'd have to kill myself!

"If you set a man a fire, you'll keep him warm for a night. But if you set a man on fire, you'll keep him warm for the rest of his life!"

Mood:
drozdandconfused

---

19:19:58 Tue
Sep 7 2010


Offline




728 posts


BBMG General ****

Reply

| | |
| --- | --- |
| Re: New electronics for Drozd/BB (9-24V, 300-1200 RPM, 3-15 mS digital pulse adj | |

---

Quote: camracer


And, only with bb's. I have zero problems with the zinc plated .180 lead.

The original mag is spring fed, so I don't see how Sergey's board could be causing this. Sergey is correct that with the BB mag, if the voltage is too low the auger does not feed the bbs fast or strong enough to lodge them in the recess on the mag head and roll outs will occur. Have you checked the recess at the top of your mag? Is it possible that lead or some other material has deposited there which won't allow the bbs to seat? Some people have tried to modify the recess so that the bb will be fed more directly and not bounce around as much. I could see how this would cause the problem your having.

If they were rolling out after weak solenoid strikes then I would trace it to the board and/or lack of voltage.




Mood:
DUBB

---

19:06:05 Tue
Sep 7 2010


Offline




1399 posts


BBMG MASTER BLASTER +1000

Reply

| | |
| --- | --- |
| Re: New electronics for Drozd/BB (9-24V, 300-1200 RPM, 3-15 mS digital pulse adj | |

---

Since I am on the record, many times over, in more than one string adressing the issue, I'll reiterate: The battery compartment on the Drozd is stupid. It's too damn small, and the center islands to keep the AA batteries from moving around, screw up about all possibilities for modification, to something that works, except for mix-n-matching 14500's, and 1.8v lithiums, which you just about have to to just to compensate for the fact that said compartment only holds 6 AA's, when 8 would have been far more appropriate. Some of these batteries are better than others, and although I discredited them without trying any, my reason is that I am highly skeptical of these being sufficient to supply the current requirement. 14500's are the smalllest, and least powerful of all lion batteries. Remember, we modded ours for MORE POWER, what part of "more power" is misunderstood?
I have known just by looking at the thing, all along, that it was going to be a bitch to get enough juice into/out of that extremely prohibitave space. I never believed that getting enough batteries in there, would be possible except for those tiny lipoly cells I found, you could construct a pack from a bunch of those that should suffice, if you wanted to spend around $100 to do it. For those of you having issues with Sergy's board at all, or the stock one, particularly on 1200rpm, who are using that battery compartment:
DUUUUHHHH, this is what I have suspected all along, and why I don't share your woes. The only way I could see it work on paper is that last one I said, $100, otherwise, you will suffer the issues you are complaining about, now. I ran wires to the stock, and have 4, 4S rigged, 3000mAh 18650's, back there, and NONE of the garbage you do. Again, unless you want to spend $100 on custom building a pack that fits, THERE IS NO WAY TO GET ENOUGH BATTERY IN THAT COMPARTMENT to get sufficient current for smooth, sustained rate of fire, particularly at increased velocities. I remain skeptical th










---
In my experience, the secret to happiness is learning to sort out the occasional good idea from an endless body of bad ones.

I'm a Toxic Agent on a dangerous mission so secret that even I don't know what it is, and if I did, I'd have to kill myself!

"If you set a man a fire, you'll keep him warm for a night. But if you set a man on fire, you'll keep him warm for the rest of his life!"

Mood:
camracer

---

18:46:51 Tue
Sep 7 2010


Offline




3515 posts


BBMG LIFE BLASTER +2000

Reply

| | |
| --- | --- |
| Re: New electronics for Drozd/BB (9-24V, 300-1200 RPM, 3-15 mS digital pulse adj | |

---

DNC, this happens after I release the trigger. Yes, I have the original mag. And, only with bb's. I have zero problems with the zinc plated .180 lead. I'm going to try my batteries first.




Mood:

Mood Now:

( Rocking )
Sergey_new_pcb

---

18:44:56 Tue
Sep 7 2010


Offline




287 posts


BBMG Major General **

Reply

| | |
| --- | --- |
| Re: New electronics for Drozd/BB (9-24V, 300-1200 RPM, 3-15 mS digital pulse adj | |

---

Greetings all.

Camracer, I'm afraid there will be no space inside Drozd for the LCD or LED display. That's why I see it as an external part. Maybe you'll be able to place it in some plastic box and fix somewhere. Manual reset button is a great idea, thanks.

As for the BBs falling out of barrel, it could be caused by the mag motor pushing them too slowly. I can offer you and others two variants. I can tell you how to increase the DC-DC converter output voltage or send you modified DC-DC converter.

I'm sorry, I have absolutely no time to look for these russian parts and to arrange for shipments, discuss payments detail etc.

Zane -- thanks for your appreciation. Soviet educational system was really good. And anyone could get educated for free. Moreover, students were paid for getting educated. Unfortunatelly, most people didn't understand how lucky they were. We don't care for what we take for granted. When I was 22 (I'm almost 36 now) I suddenly realised it was a chance for me I couldn't miss so I got two 5-years Russian diplomae. Dubb, generally, you're right. But there are not so many well educated people here. My education, job and lifestyle are absolutelly not typical for modern Russians. And my main motivation is not money, believe it or not. There is no development in Russian economy. It's a big problem for me because the best thing I can do is developing smart microprocessor-based devices, industrial and home automation etc. Russian economy doesn't need people like me. Russia sells oil, gets the money and then some lucky guys spend most of it outside Russia. If I find any other job that requires less qualification, I'm afraid sooner or later my skills will be gone. As a birthday present for me (in November) I'll ask you for the new devices ideas. Total shots counter is a good idea but I don't like two things about it: it's too simple for me and after a week or two of code writing and testing I may sell only one or two devices as it'






Mood:
drozdandconfused

---

17:37:05 Tue
Sep 7 2010


Offline




728 posts


BBMG General ****

Reply

| | |
| --- | --- |
| Re: New electronics for Drozd/BB (9-24V, 300-1200 RPM, 3-15 mS digital pulse adj | |

---

Quote: camracer


The problem I am having right now is firing, say, a single shot (occasionally) or burst (most often) followed by some or all of the rest of the bb's in the mag rolling out the barrel on the 1200 RPM rate.

Are you having the roll outs while trying to shoot or after you release the trigger? This is with a regular Drozd mag right?




Mood:
camracer

---

16:34:09 Tue
Sep 7 2010


Offline




3515 posts


BBMG LIFE BLASTER +2000

Reply

| | |
| --- | --- |
| Re: New electronics for Drozd/BB (9-24V, 300-1200 RPM, 3-15 mS digital pulse adj | |

---

SERGEY, to get back to you again, The problem I am having right now is firing, say, a single shot (occasionally) or burst (most often) followed by some or all of the rest of the bb's in the mag rolling out the barrel on the 1200 RPM rate. I will not blame you. I need to test my batteries first and take a look at my mag. I'm thinking it's the batteries. I'll know later today.

Input for the counter: Is it possible to mount the LCD on the gun without destroying it from recoil? Can we do another LED display? And maybe mount it on the other side of the gun opposite the LED display on your board? Maybe make it a smaller size than the one on your board? I would like there to be a manual reset button somewhere on the gun.

One more question for you. Do you have any way to acquire the Russian valve, breach gasket, and expansion chamber on you end? Can't find a source here in Connecticut!




Mood:

Mood Now:

( Rocking )
DUBB

---

07:50:56 Tue
Sep 7 2010


Offline




1399 posts


BBMG MASTER BLASTER +1000

Reply

| | |
| --- | --- |
| Re: New electronics for Drozd/BB (9-24V, 300-1200 RPM, 3-15 mS digital pulse adj | |

---

The former Soviet Union's legacy, is millions of brilliant people over there, are unemployed. The way I understood communism to work, is that the government ran everything, there was no such thing as private businesses. So as I said, these are extremely well educated people, who know who has the money, now, and what language they speak. Free enterprise and capitolism has taken over, and not in a pretty way, so they are learning English, and commencing free trade. Ebay saved them. And the first rule of free market, is to sell whatever you have to sell, by marketing it to the target market with the most money. If you were Russian, had an advanced degree, and good working skills, but absolutely no possiblities for employment, or work of any kind there, since nobody there has any money, anyway, what language would you learn first? And second, Chinese, they are having money, too, nowdays, good for them. Only problem with targeting that market, is that China has 4 different ethnic groups and languages. Thats nothing, the former USSR had the record, with 27 different languages. Damn, that must be confusing. But for now, Americans. We still have the most money, and the ones that have the money in America, all speak english, so thats a no brainer.








---
In my experience, the secret to happiness is learning to sort out the occasional good idea from an endless body of bad ones.

I'm a Toxic Agent on a dangerous mission so secret that even I don't know what it is, and if I did, I'd have to kill myself!

"If you set a man a fire, you'll keep him warm for a night. But if you set a man on fire, you'll keep him warm for the rest of his life!"

Mood:
Zane_Arlow

---

06:11:18 Tue
Sep 7 2010


Offline




11 posts


BBMG Private
Reply

| | |
| --- | --- |
| Re: New electronics for Drozd/BB (9-24V, 300-1200 RPM, 3-15 mS digital pulse adj | |

---

Sergey,
I am curious, since you live in Russia, I am wondering how you learned to speak english so well? I have always been fascinated by people who are able to speak more than one language. Did you learn it in school, or perhaps did your parents speak it? Your english is perfect and I think that is very impressive. Sorry for getting off topic, I just wanted to ask how you learned a foreign language so well.
Zane




Mood:
camracer

---

23:53:52 Mon
Sep 6 2010


Offline




3515 posts


BBMG LIFE BLASTER +2000

Reply

| | |
| --- | --- |
| Re: New electronics for Drozd/BB (9-24V, 300-1200 RPM, 3-15 mS digital pulse adj | |

---

SERGEY, YES!...YES!...YES! Please do!!! No problem. Just do it. Put me down for Board #1!! I'll talk to you tomorrow about other issues. Check back here tomorrow! ... Also, as of your request (and others) I'll be making a video of your board installed!! I just have to choreography it in a cool way set to some kick-ass music

---cam




Mood:

Mood Now:

( Rocking )
Sergey_new_pcb

---

23:10:44 Mon
Sep 6 2010


Offline




287 posts


BBMG Major General **

Reply

| | |
| --- | --- |
| Re: New electronics for Drozd/BB (9-24V, 300-1200 RPM, 3-15 mS digital pulse adj | |

---

Greetings all.

Camracer -- thanks for posting the photographs. I mean it, thanks a lot.

As for total shots counter in non-volatile memory, here is what I can offer. Well, modifying the board design to add this feature is impossible. It'll be a completely new board and I can't offer new models that often because I'm lazy and greedy. Oh, no. It's a matter of research and development cost. What I can offer instead is another small (less than sq. inch) board you'll be able to mount somewhere inside the foregrip. It'll have three terminals (+5V, ground and pulses input) and you'll have to solder it to the three respective points on the mainboard (illustrated instructions will be supplied). It'll also have some 4-pins connector for the external liquid crystal display as there is no room for it inside Drozd. It'll be compatible with Blackbird's stock board and adding just a few more components will make ik compatible even with the older Drozd boards. When you want to know the total shots value, all you'll have to do is to connect the LCD and power up the gun.

Before I start developing it, I need to solve some other problems. First, a posible design defect was found by DnC. Probably 9V at the mag output is not enough to supply BBs at 1200 RPM. To test it, we need to exclude all other factors influencing the board performance. DnC is working on it. In case this design defect is proven, I'll tell you how to increase the DC-DC converter output voltage or send you another part for free.

Second thought. I won't start developing the "odometer" board described above until at least 5 people swear they agree to pay $70 for it. Again, it's not me being greedy. I'll have to order fast non-volatile memory chips, study their characteristics, write and test a lot of code to make additional microprocessor read, modify, store and show all necessary figures. It doesn't make sense if only one or two devices are required.

Any suggestions on this "would-be" c






Mood:
stevoe0970

---

14:51:44 Sun
Sep 5 2010


Offline




60 posts


BBMG Sergeant

Reply

| | |
| --- | --- |
| Re: New electronics for Drozd/BB (9-24V, 300-1200 RPM, 3-15 mS digital pulse adj | |

---

Camracer - That is one lethal looking drozd.








---
GamoStevo
Drozd Blackbird - direct 9oz tank -
JimC 15" Carbine barrel -
Thunder Power 3-cell 11.1V 2100mah lipo pack - Pot adjustment - Leapers 4x32 mini scope




Mood:
camracer

---

13:29:05 Sun
Sep 5 2010


Offline




3515 posts


BBMG LIFE BLASTER +2000

Reply

| | |
| --- | --- |
| Re: New electronics for Drozd/BB (9-24V, 300-1200 RPM, 3-15 mS digital pulse adj | |

---

HI JimC! Everyone I've shown your barrel and stock to absolutely love it! Me more than them!! I put the extension on because I'm a tall guy with long arms

It also looks interesting when the stock position is pulled all the way out. It's as long as the stock. Hey, old questions abound; How's your bulk mag coming? Did you ever recover your lost computer files? Do you have a waiting list for your mag? I'd like to get on it!! Thanks again for your quality workmanship!! --cam




Mood:

Mood Now:

( Rocking )
JimC

---

06:08:29 Sun
Sep 5 2010


Offline




396 posts


BBMG Major General **
Reply

| | |
| --- | --- |
| Re: New electronics for Drozd/BB (9-24V, 300-1200 RPM, 3-15 mS digital pulse adj | |

---

Hi Camracer,
I'm curious as to why you put the extension on the AR stock. Nice work on the push buttons!




Mood:
SONYtec

---

02:08:55 Sun
Sep 5 2010


Offline




3558 posts


BBMG LIFE BLASTER +2000

Reply

| | |
| --- | --- |
| Re: New electronics for Drozd/BB (9-24V, 300-1200 RPM, 3-15 mS digital pulse adj | |

---

Nice work and photos!

That remote pad, IIRC is a SONY.








---
10/02/08 Black '05 Drozd STOCK.
3/13/08 YELLOW '03 DROZD, 9/17/08 full auto mod, 1, 3, Full. ROF mod soon.
07/07 Black '05 Drozd, 8/3/07 resistor mod, 9/20/07 full auto PCB. More to come! (Adjust pot. and solenoid)
Accessories: 8/24/07 PMI HPA tank, remote hose, 9/03/08 JimC barrels and QD adaptors, 10/01/08 JimC CAR stock adaptor. NEED HI-CAP MAGS!!!

Mood:
camracer

---

23:32:46 Sat
Sep 4 2010


Offline




3515 posts


BBMG LIFE BLASTER +2000

Reply

| | |
| --- | --- |
| Re: New electronics for Drozd/BB (9-24V, 300-1200 RPM, 3-15 mS digital pulse adj | |

---

DUBB, Thanks again! You and everyone on this forum are a wealth of info! I am so going to take My vitamin "C" right now!

You are very helpful!! ---cam




Mood:

Mood Now:

( Rocking )
DUBB

---

22:37:42 Sat
Sep 4 2010


Offline




1399 posts


BBMG MASTER BLASTER +1000

Reply

| | |
| --- | --- |
| Re: New electronics for Drozd/BB (9-24V, 300-1200 RPM, 3-15 mS digital pulse adj | |

---

Quote: camracer at 23:21:24 Fri Sep 3 2010


SERGEY, I did not have to try the car battery. I just got my Trustfire batteries. The batteries I got are 900mA(protected). I put 4 of them in plus 2 lithium energizers. NO PROBLEM! I guess it was just low current left in my other batteries. Your board is working flawlessly!! Thanks for offering to fix your board, if it was your fault! You are truly a friend in my book!! Some posts have mentioned that the "Truefire" batteries don't work. There are some of these batteries out there(protected) that have 2500mA current rating. Is this too much current? 900mA works great in my non-BB model gun. Does 2500mA on the other batteries force the overload circuit to "click"? Your board likes the 900mA batteries I got. Will the 2500mA batteries I just ordered be too much current?, and cause the battery's protection circuit to trip?...And will I have to do your 1-5 ohm resistor mod at the power switch if I use the 2500mA batteries? ---your Friend, cam

The "mAh" rating on a battery, has nothing to do with the current. Rather, it's a measure of how much the battery holds, it's capacity. This must be measured against 2 factors, one is fixed, time, and the other then, the amp rating will give you a total figure. The time is an hour, so if you compare a 700mAh to a 1500mAh, this is a measure of how much the battery holds, total, if it were to discharge completely in one hour. That latter will have to discharge more than twice as much, to drain out in one hour. The current, or C rating, is how much current can flow, period, with time no longer being a factor, how much current can flow, obviously, lower mAh batteries with high C ratings, wil be discharged very quickly. The trick here is to get a high enough C rating, the mAh rating will then be the measure of how long the charge will las








---
In my experience, the secret to happiness is learning to sort out the occasional good idea from an endless body of bad ones.

I'm a Toxic Agent on a dangerous mission so secret that even I don't know what it is, and if I did, I'd have to kill myself!

"If you set a man a fire, you'll keep him warm for a night. But if you set a man on fire, you'll keep him warm for the rest of his life!"

Mood:
camracer

---

18:09:10 Sat
Sep 4 2010


Offline




3515 posts


BBMG LIFE BLASTER +2000

Reply

| | |
| --- | --- |
| Re: New electronics for Drozd/BB (9-24V, 300-1200 RPM, 3-15 mS digital pulse adj | |

---

Here is a photo of my gun:

[1 edits; Last edit by camracer at 15:46:36 Fri Dec 23 2011]








---
2010 DROZD TACTICAL ASSAULT RIFLE: 2010 regular Drozd, 23" JimC tactical rifle barrel, JimC AR stock, Leapers 3-9x32 "Bug Buster" scope, Walther tactical laser/light combo, Fab Defense T-Pod tactical foregrip, Sergey's 2000rpm custom full-auto circuit board, Prototype AR style 9500 round dual drum magazine

Mood:

Mood Now:

( Rocking )
camracer

---

18:07:00 Sat
Sep 4 2010


Offline




3515 posts


BBMG LIFE BLASTER +2000

Reply

| | |
| --- | --- |
| Re: New electronics for Drozd/BB (9-24V, 300-1200 RPM, 3-15 mS digital pulse adj | |

---

Photo #6 Buttons install (interior view)

Photo#7 Sergey's Board installed

Photo #8 Display window installed. Power Up!

I can go into details about tools used, if anyone is interested. ---Later, camracer

[1 edits; Last edit by camracer at 15:45:08 Fri Dec 23 2011]








---
2010 DROZD TACTICAL ASSAULT RIFLE: 2010 regular Drozd, 23" JimC tactical rifle barrel, JimC AR stock, Leapers 3-9x32 "Bug Buster" scope, Walther tactical laser/light combo, Fab Defense T-Pod tactical foregrip, Sergey's 2000rpm custom full-auto circuit board, Prototype AR style 9500 round dual drum magazine

Mood:

Mood Now:

( Rocking )
camracer

---

17:59:20 Sat
Sep 4 2010


Offline




3515 posts


BBMG LIFE BLASTER +2000

Reply

| | |
| --- | --- |
| Re: New electronics for Drozd/BB (9-24V, 300-1200 RPM, 3-15 mS digital pulse adj | |

---

Photo #4 File out display window opening:

Photo #5 install buttons:

[1 edits; Last edit by camracer at 15:42:19 Fri Dec 23 2011]








---
2010 DROZD TACTICAL ASSAULT RIFLE: 2010 regular Drozd, 23" JimC tactical rifle barrel, JimC AR stock, Leapers 3-9x32 "Bug Buster" scope, Walther tactical laser/light combo, Fab Defense T-Pod tactical foregrip, Sergey's 2000rpm custom full-auto circuit board, Prototype AR style 9500 round dual drum magazine

Mood:

Mood Now:

( Rocking )
camracer

---

17:52:29 Sat
Sep 4 2010


Offline




3515 posts


BBMG LIFE BLASTER +2000

Reply

| | |
| --- | --- |
| Re: New electronics for Drozd/BB (9-24V, 300-1200 RPM, 3-15 mS digital pulse adj | |

---

HELLO ALL! Here are the picture I took "Sergey's Board" being Installed. Let me know if I can help anyone with any details.

Photo #1: Marked location for button holes, drilled pilot holes

Photo #2: Widen out holes

Photo #3: Cut out rubber buttons from an old remote control

[1 edits; Last edit by camracer at 15:39:56 Fri Dec 23 2011]








---
2010 DROZD TACTICAL ASSAULT RIFLE: 2010 regular Drozd, 23" JimC tactical rifle barrel, JimC AR stock, Leapers 3-9x32 "Bug Buster" scope, Walther tactical laser/light combo, Fab Defense T-Pod tactical foregrip, Sergey's 2000rpm custom full-auto circuit board, Prototype AR style 9500 round dual drum magazine

Mood:

Mood Now:

( Rocking )
camracer

---

00:53:46 Sat
Sep 4 2010


Offline




3515 posts


BBMG LIFE BLASTER +2000

Reply

| | |
| --- | --- |
| Re: New electronics for Drozd/BB (9-24V, 300-1200 RPM, 3-15 mS digital pulse adj | |

---

HEY SERGEY! How Are you? I've never responded to you "live". Well, your board is the topic of conversation over here! Did you read my other post about asking you to make a board with the LED display NON-Volatile? I'll buy one from you if you make it!! ...And I will make a video of your board in action soon! Go through some of the other recent posts, ... other questions for you! Thanks for your input about the batteries. But, When I bought the Trustfire batteries there was no info on the "multiples of C". Thanks, I'll do more research when I buy other batteries. The 900mA batteries work OK for now. I'll let you Know how the 2500mA batteries work when I get them. Am I right about the higher amp batteries causing a trip of the protection circuit? As opposed to the 900mA batteries I'm trying right now? ---Later Buddy! ---cam




Mood:

Mood Now:

( Rocking )
Powered By BbBoard V1.4.2
© 2001-2007 BbBoy.net