drozdandconfused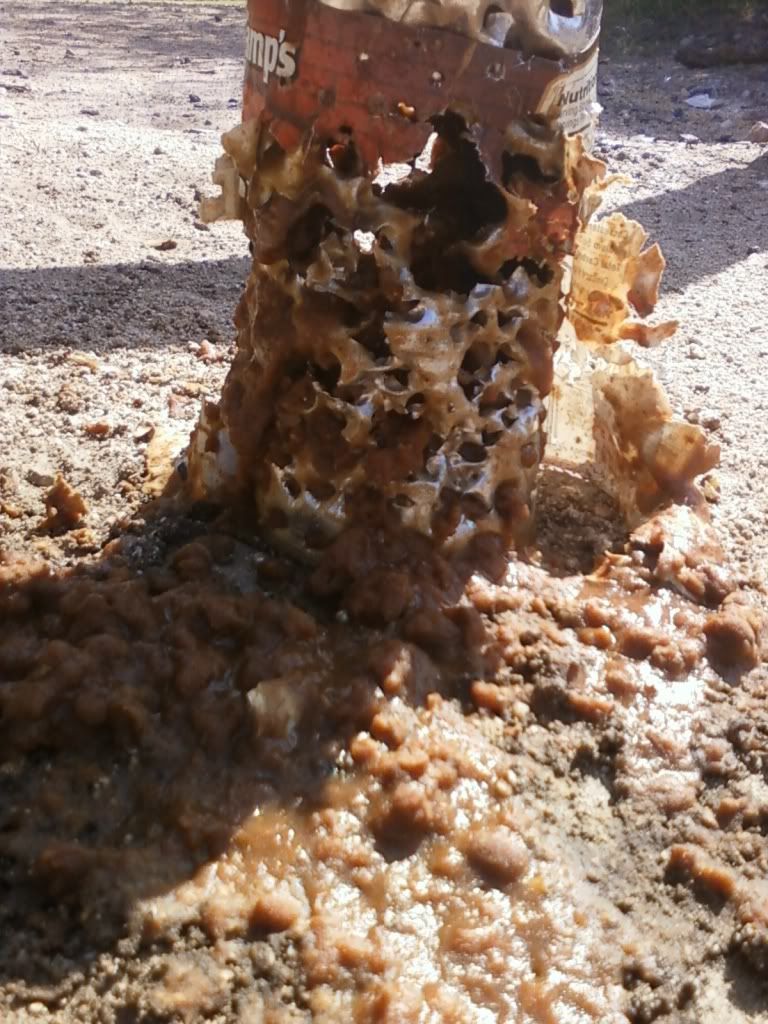 ---
18:18:42 Sat
Jan 1 2011
Offline
759 posts

BBMG General ****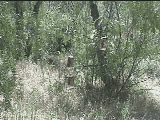 Reply
| | |
| --- | --- |
| Re: Are we pushing the limits too high? | |
---
I do clean every new barrel/gun that I get. I have also noticed what seemed to be a smaller diameter muzzle end of the JimC barrel using the pin gauges. I wasn't sure if it was intentional as choked barrels are great with lead projectiles. It would even be good with bbs considering the small diameter of the zincs .171 - .174 compared to the barrels .176 bore. I'm pretty sure that the sparks I'm getting now are a combination of the barrels being new, and even tho' I've cleaned them, there may be some off that stuff that causes the drag left inside, as I've not been able to find good quality cleaning tools/brushes for .177 cal. Some of the stuff that I cleaned out of the new barrel seemed like residual from the hot bluing. When I get a chance to shoot more, I think the sparks will stop.
Quote: camracer

"Why hasn't anyone else had these problems?"
Good question. Has anyone else tried those zincs from the new 6,000 package? I did notice one difference in the labeling. The old 4,000 pack says "BBs made in China" "Packaged in the U.S.A." The new 6,000 pack just says "Made in China." When I started using these, was when I started getting the most sparks. One other note, I'm doing all this testing/shooting @ 800 psi.
Quote: camracer

DnC, I can't stop wondering if you just got a SH!T deal with your mags and aftermarket parts.
Wouldn't surprise me, they both came from the same place, but six months apart, with 3,255 guns built between them. I thought about ordering new mag heads, and probably will, but as I've found, it's a crap shoot on quality.
Quote: TBK


How much material did you ha




Mood:
windage

---

04:00:43 Sat
Jan 1 2011


Offline




319 posts


BBMG Major General **
Reply

| | |
| --- | --- |
| Re: Are we pushing the limits too high? | |

---

I never bothered to clean the inside of my new JimC barrel when I first got it. My accuracy was not all that good. One day, early last fall, I noticed when checking ID of my barrels, that the JimC barrel was not the same all the way through the barrel. The BB would drag a bit in the middle of the barrel and then near the end. I physically took a bore light and checked the inside and then I noticed how dirty it was. I cleaned it out very good and with the first few patches they were just black. I also used a bore brush and scubbed the hell out of it. I tested afterwards and the drag had disappeared! When I went out shooting afterwards, the accuracy was a big improvement. I posted the results with the targets on another thread here in this forum. 2" groups at 45 feet seemed reasonable to me.




Mood:
camracer

---

01:32:35 Sat
Jan 1 2011


Offline




5180 posts


BBMG LIFER

Reply

| | |
| --- | --- |
| Re: Are we pushing the limits too high? | |

---

Quote: drozdandconfused at 18:02:39 Fri Dec 31 2010


Some progress here. I did a full barrel alignment on one gun. It involved cutting the two stops on the mag head, and cutting out some material inside the bb exit hole. Unfortunately, I only did the JB Weld bb alignment on this gun and get roll outs on almost every shot. But so far the accuracy seems very good. There were also sparks, but I think that is because the barrel is new and the bbs are the .174 size.

The gun with cam's magnet mod works flawlessly. Didn't do the full alignment yet for this one cause I'm not sure if it needs it. Got even more sparks with this one, but it is also a new barrel. Accuracy seems better. More tests to come.

DnC, I can't stop wondering if you just got a SH!T deal with your mags and aftermarket parts. I wish you were next door so I could run over and see it! (...you could drop it by my parent's house

) JEEES! You poor guy! Something is super wrong, wrong, wrong! The question: "Why hasn't anyone else had these problems?", keeps me awake at night, Pal! Will Still try to help you solve the problem, though!

More sparks? wow...Is that one that you tried to fix? I'll help however I can. Let Me know! ---Cam

[1 edits; Last edit by camracer at 01:33:25 Sat Jan 1 2011]




Mood:

Mood Now:

( Rocking )
Tbkahuna

---

18:29:28 Fri
Dec 31 2010


Offline




1672 posts


BBMG MASTER BLASTER +1000

Reply

| | |
| --- | --- |
| Re: Are we pushing the limits too high? | |

---

How much material did you have to remove?

Keep checking the barrel breech!!!

New mag heads aren't too terribly priced. I think they were less than $15. You could go the full monty!

TBK




Mood:
drozdandconfused

---

18:02:39 Fri
Dec 31 2010


Offline




759 posts


BBMG General ****

Reply

| | |
| --- | --- |
| Re: Are we pushing the limits too high? | |

---

Some progress here. I did a full barrel alignment on one gun. It involved cutting the two stops on the mag head, and cutting out some material inside the bb exit hole. Unfortunately, I only did the JB Weld bb alignment on this gun and get roll outs on almost every shot. But so far the accuracy seems very good. There were also sparks, but I think that is because the barrel is new and the bbs are the .174 size.

The gun with cam's magnet mod works flawlessly. Didn't do the full alignment yet for this one cause I'm not sure if it needs it. Got even more sparks with this one, but it is also a new barrel. Accuracy seems better. More tests to come.




Mood:
drozdandconfused

---

17:06:34 Thu
Dec 23 2010


Offline




759 posts


BBMG General ****

Reply

| | |
| --- | --- |
| Re: Are we pushing the limits too high? | |

---

Quote: TBK


I think the barrel nut angle you see in your picture is due to the thread tolerance being a little loose. It should square up when it is tightened.

When I first discovered this I thought the same thing, that it would square up on the plastic frame. And yes, the threads on the JimC barrel are much looser in the nut than the stock barrel. When I tested the "crooked nut" in my gun, it almost looked square to the eye, but it is not. Both my original barrel nuts line up square. I'm not sure if it is because they've been used and/or abuse (all the damage from the hammering) but the threads on the old barrel nuts have a lot more play than the new one does. Since this is all about aligning I'm not going to risk it.

TBK, the 2 "L" idea sounds great. Since we are exceeding the manufacturers intended pressures and rpm's, voltage, etc. Tightening up all the weak links in this area is a good idea!

I'm doing mine 1 gun at a time, and after I'm done aligning everything my mags will probably not be interchangeable because I going to tweak each one to its specific gun. Lots to do!




Mood:
camracer

---

14:33:40 Thu
Dec 23 2010


Offline




5180 posts


BBMG LIFER

Reply

| | |
| --- | --- |
| Re: Are we pushing the limits too high? | |

---

DnC, as for the barrel nut/barrel alignment-- Mine are PERFECTLY square (on both the JimC barrel and the barrel that came with the gun).




Mood:

Mood Now:

( Rocking )
camracer

---

14:22:34 Thu
Dec 23 2010


Offline




5180 posts


BBMG LIFER

Reply

| | |
| --- | --- |
| Re: Are we pushing the limits too high? | |

---

Quote: Tbkahuna at 02:58:15 Thu Dec 23 2010




You can adjust the up and down of the mag alignment with a set screw through the plastic frame from the top. If it needs to go down, like mine does, then that will also tighten up the latch end of the mag. Just a thought.

Or... what about...

TBK



TBK, I like your "screw" Idea. That sounds like the easiest/quickest way to make a downward adjustment.

[1 edits; Last edit by camracer at 14:23:11 Thu Dec 23 2010]




Mood:

Mood Now:

( Rocking )
Tbkahuna

---

02:58:15 Thu
Dec 23 2010


Offline




1672 posts


BBMG MASTER BLASTER +1000

Reply

| | |
| --- | --- |
| Re: Are we pushing the limits too high? | |

---

I think the barrel nut angle you see in your picture is due to the thread tolerance being a little loose. It should square up when it is tightened.

DNC photo #1 - the top of my mag head is canted like that as received. The gasket shadow on the front of my mag head is high like yours.

As far as the side-to-side alignment, (one of) my fancy rebuild ideas of the barrel nut was going to have the "L" shaped claw on both sides. The recess for the other side of the mag head just hasn't been cut. The recess is a little less than .070" deep. The mag head is symmetrical, so that material should be removable on the other side, too. I want to use a thin UHMW plastic disk as a gasket that would allow the 2 "L" hooks to snug the mag face against a new/modified barrel nut.

You can adjust the up and down of the mag alignment with a set screw through the plastic frame from the top. If it needs to go down, like mine does, then that will also tighten up the latch end of the mag. Just a thought.

Or... what about...

TBK






Mood:
camracer

---

01:39:20 Thu
Dec 23 2010


Offline




5180 posts


BBMG LIFER

Reply

| | |
| --- | --- |
| Re: Are we pushing the limits too high? | |

---

Alright DnC!, To you're first comment: GOOD EYE! Yeah you can see the gasket print on the mag head! You Are "Dick Tracy"! Your photo seems to have the same (that I can barely see?). But, OK..... The Photo that you see is from the NEW 30 round clip mag that has NEVER BEEN USED! ....HHMMNN, DnC!!!! That gasket mark is on there NEW!!! I wonder what's goin' on at Baikal!! Sh!t you have a good eye! If you get a new mag head TAKE A PHOTO before it is used!! Wow!

Your point #2: I can TOTALLY see from your photo that the grind is uneven!! That mag head looks WORSE than ANY of mine!!! I can easily see that the left side grind is lower than the right side. That seems to be the trend with mine also! Hey, is the top of your mag the one you ground down for your magnet mod? The top edge is not square. (I'm sure that's why, right?) Not a critical area anyway.

Your photo #2: All I have to say is WTF!! Wow that is UNACCEPTABLE!!!! What a Joke! INDEED!! Dude, You CANNOT be THAT unlucky!! I will check my alignment like that tomorrow and let you know what's up with mine as "cross-reference".

Your last thought for the paint test, another great idea! Just need paint that won't get "blown" off at high psi.

GOOD POST DnC!! More to come tomorrow morning. Later, ---Cam




Mood:

Mood Now:

( Rocking )
drozdandconfused

---

17:26:18 Wed
Dec 22 2010


Offline




759 posts


BBMG General ****

Reply

| | |
| --- | --- |
| Re: Are we pushing the limits too high? | |

---

Excellent picture cam. I couldn't find any decent annotating features in photobucket. You're lucky yours line up. I had a feeling they would all be different as usual. Looking at the barrel gasket ring on your mag head, it looks like it is sitting low. The good thing is, if your bb is aligned in the mag head close to the top of the oversized exit hole, and the pin gauge goes through, then your bb should go straight in to the bore as desired.

I like the idea of doing one side first. Sometime ago I noticed that my mag heads look like they lean to one side:

This one appears to lean to the right from the bore and thread being slightly off. It also correlates to the fact that my mag exit hole is to that side when I observe the barrel gasket ring. I laid them on a flat steel surface and tested. Not as bad as I thought, about 2 thou. Removing one side at a time when I trim the mag head stop points may help to correct this.

On the same note of Baikal drilling and tapping, after all the damage done to my barrels I ordered 2 new barrel nuts from EAA. They sent me one. When I screwed it onto my new barrel I immediately noticed:

this POS is drilled so poorly, it is off by 15 thou. What a joke. This should be going into the trash bin, but I threw it into the spare parts bin cause you never know. I'm going to used the old one because it lines up better.

I did my initial pin tests with the barrel and nut out of the gun. I will do all my final cutting and alignment with the top off the gun until I get it right. You can also put some light paint or whiteout on the breech and test fire one shot to see where the bb hits or hopefully doesn't hit. I have a feeling that when this is done, my guns will be a hell of a lot more accurate on top of the real goal of preventing damage!

[1 edits; Last edit by drozdandconfused at 17:27:50 Wed Dec 22 2010]




Mood:
camracer

---

19:06:32 Tue
Dec 21 2010


Offline




5180 posts


BBMG LIFER

Reply

| | |
| --- | --- |
| Re: Are we pushing the limits too high? | |

---

OK DnC, I did some testing like you did:

Quote: drozdandconfused at 05:27:05 Tue Dec 21 2010




We did use some pin gauges to check alignment of the breach to the barrel and guess what, they're off by about 10 thou.
OK DnC, I did some test to back up your findings:

First we used a .176 pin which is about 4" long, put it in the barrel with the barrel nut screwed on, attached the mag head to the barrel nut the same way it aligns in the gun, then took a cleaning rod to push the gauge into the .180 bb exit hole on the mag head. No way, no how. No until we put in a much smaller gauge would it even go in.


What does this all mean? I'm not sure if all of these guns are the same in this respect, but on mine, even if my bb is perfectly aligned in the exit hole, it will still slam into the lower tapered portion of the barrel. If you look at the mag head there are machined slots for the fit to the barrel nut. On mine, first I will remove 5 thou on each side test it, the another 5 thou until it aligns with the barrel bore.



I used a drill bit that just fits the JimC barrel as my "pin gauge".I did the procedure you did above with the four mag heads I have. In this photo, I did measurements from point "A" to the bottom of the mag head, and "B" to the bottom also. And I measured the exit holes on each. Here's what I got.

#1 Blackbird mag: Exit hole .178", A= .4210" B= .4194"

#2 30 round clip : Exit hole .179", A= .4415" B= .4465"

#3 Prototype mag: Exit hole .179", A= .4310" B= .4310"

#4 unused 30 round clip: Exit hole .182" A= .4335" B= .4350"

The oldest mag head (most used) is on my prototype now. And the newest is the unused 30 round clip.

As we can see tolerances are

ALL OVER

th




Mood:

Mood Now:

( Rocking )
drozdandconfused

---

05:27:05 Tue
Dec 21 2010


Offline




759 posts


BBMG General ****

Reply

| | |
| --- | --- |
| Re: Are we pushing the limits too high? | |

---

Met with a machinist yesterday about barrel modding ideas. Keep in mind he has no firearms experience, but an amazing shop with every tool you can imagine. The replaceable breach is possible but would be an expensive task. He said you could probably make it out of a tool grade steel, harden it, but drilling the hole exact is very time consuming and there would be limited material left after drilling and tapping the threads if using a JimC barrel as they are a smaller diameter than the stock barrel.

We did use some pin gauges to check alignment of the breach to the barrel and guess what, they're off by about 10 thou. First we used a .176 pin which is about 4" long, put it in the barrel with the barrel nut screwed on, attached the mag head to the barrel nut the same way it aligns in the gun, then took a cleaning rod to push the gauge into the .180 bb exit hole on the mag head. No way, no how. No until we put in a much smaller gauge would it even go in.

What does this all mean? I'm not sure if all of these guns are the same in this respect, but on mine, even if my bb is perfectly aligned in the exit hole, it will still slam into the lower tapered portion of the barrel. If you look at the mag head there are machined slots for the fit to the barrel nut. On mine, first I will remove 5 thou on each side test it, the another 5 thou until it aligns with the barrel bore.

I will then probably have to add some material or do a mod similar to camracer's on the mag latch to make it sit slightly higher. There is plenty of room above the mag head between the gun frame but I only need 10 thou then I should have a near perfect alignment and hopefully not need a replaceable breach.




Mood:
camracer

---

23:12:55 Thu
Dec 16 2010


Offline




5180 posts


BBMG LIFER

Reply

| | |
| --- | --- |
| Re: Are we pushing the limits too high? | |

---

Quote: Tbkahuna at 17:06:27 Thu Dec 16 2010


I'll see if I can get around to building one. I think my idea and concept pre-dated all the other ones back in the early days. Does seem like a long time ago...

Uuhhhhh...HUH, HUH!....OLD PEOPLE! ....HUH, HUH!...., or something! ---ButtHead.




Mood:

Mood Now:

( Rocking )
Tbkahuna

---

17:06:27 Thu
Dec 16 2010


Offline




1672 posts


BBMG MASTER BLASTER +1000

Reply

| | |
| --- | --- |
| Re: Are we pushing the limits too high? | |

---

I'll see if I can get around to building one. I think my idea and concept pre-dated all the other ones back in the early days. Does seem like a long time ago...




Mood:
camracer

---

14:37:35 Thu
Dec 16 2010


Offline




5180 posts


BBMG LIFER

Reply

| | |
| --- | --- |
| Re: Are we pushing the limits too high? | |

---

Yeah, TBK. It does have merit! We should try ALL options. Eventually one will shine the brightest! I had other questions but DnC brought them up first.

I am thinking that some sort of replaceable breech and partial barrel may be the way to go, as per JimC. That way everyone does not have to do too much, or ANY modding to make it work. But on the other hand, ...you know me, I don't mind grinding and drilling!

---Cam

Quote: Tbkahuna at 16:28:37 Wed Dec 15 2010




DnC tore up the hardened barrel and got it stuck in the barrel nut. FWIW, I still think there needs to be more material at the breech and that can only be done with a makeover. BTW I finally got the stainless and the tool I needed to make a mockup. I'll have to get started on that if anyone thinks that still has merit.

TBK




Mood:

Mood Now:

( Rocking )
Powered By BbBoard V1.4.2
© 2001-2007 BbBoy.net