Well, I'm really glad some of you guys enjoyed that video I made because those cool sparks flyin' out of the barrel, WERE my flippen' barrel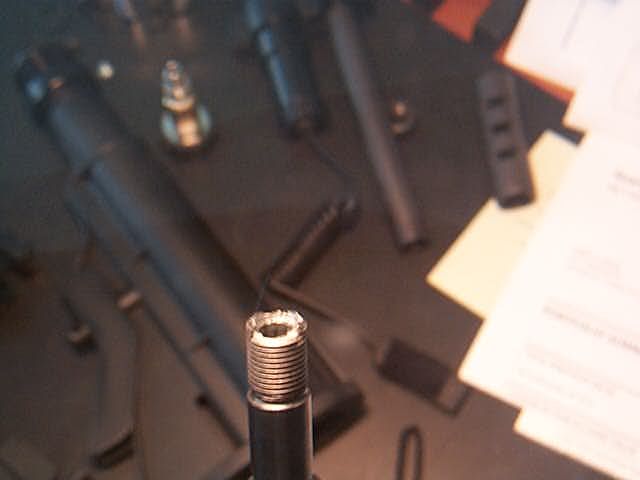 This could make a grown up kid like myself
This barrel was new right before I started shooting the video. I think I went through about 12,000 bbs, but that was between 2 guns. I took apart both guns yesterday and thoroughly inspected barrels, bushings (barrel nut) alignments, etc. The JimC barrels screw into the nut fine, although the stock ones were a little difficult as the threads seemed to be a tighter cut. The barrel gasket on this one did have a small crack at about 11:30, but the damage to the barrel was rockin around the clock! The most damage is between 11:00 and 2:30. What I also don't get is there was damage to the threads, further forward than the damage to the barrel. So how could it have been affected when removing the barrel if it did not pass through the damage area and the barrel nut threads are fine?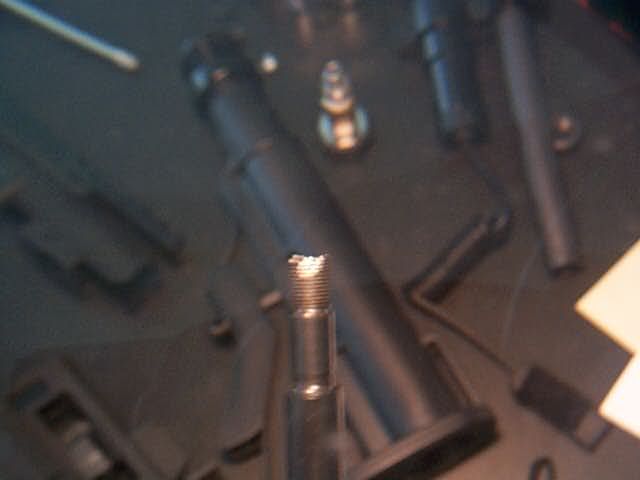 I have looked down the barrels w/my Cree light and can see the valve inside the mag head. It does not appear to be that far off center.
TBK both of my mags are snug w/o the barrel nut. I tried to get feeler gauges to take the gap between the mated surfaces, but they would not fit. To the naked eye, the right side appears to be a little closer. Not what I would expect. So I checked the mag head and there is a very slight amount of play where you can grasp the mag head and twist side to side, but very minute. Good insight TBK, definitely an area to look at, because there is NO play in my other mag.
I think there may be some thing to the freezing issue. Powder