DUBB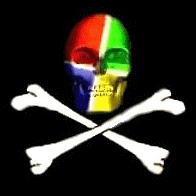 ---
12:09:00 Fri
Nov 4 2011
Offline
1399 posts

BBMG MASTER BLASTER +1000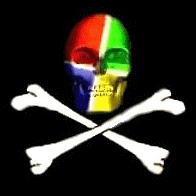 Reply
| | |
| --- | --- |
| Re: Drozd Blackbird "Sergey's board - 2" (9-24V, 400-2000 RPM, Full auto, 4-12 m | |
---
My friend belonged to a "club", for lack of a better word for it, where a group of designers would share an order, combining their different projects into a single, large printed board, to share the cost and such. Is that a co-op? I don't know, but I do know that there are lots of people that are into it. I think you would like my friend Bob, Sergey. You and he are about the only two people that I know that I know are smarter than I am. I feel for you guys, though, I at least have the two of you to ask when I occasionally have a real question, but who can you get advice from? I guess if that should occur, you are just going to have to do your own studies. Beyond your level lies only big companies, and they aren't going to tell you their secrets, now are they?

So why haven't you tried photolithography, it seems to me that it would expediate your process considerably, once you have a stencil made up for your design, wouldn't it? I suppose it is kind of messy, but it is certainly consistant, and the etching is chemical, right? I understand that it takes time to develop it, but it isn't like you have to work at it, or anything, you just expose it, and wait, right? Bob made me read up on the subject, so I wouldn't have to ask so many questions, and the ones I did ask wouldn't be really stupid questions. It's very interesting stuff, to me. I am just amazed by what you do.




---
In my experience, the secret to happiness is learning to sort out the occasional good idea from an endless body of bad ones.

I'm a Toxic Agent on a dangerous mission so secret that even I don't know what it is, and if I did, I'd have to kill myself!

"If you set a man a fire, you'll keep him warm for a night. But if you set a man on fire, you'll keep him warm for the rest of his life!"