Finally got some shooting in today with the new smoothbore barrels. I only tried shooting with the daisy BBs and my aiming apparatus was a Red dot with no magnifier. The barrel used was a 23" barrel. The group size is shown below.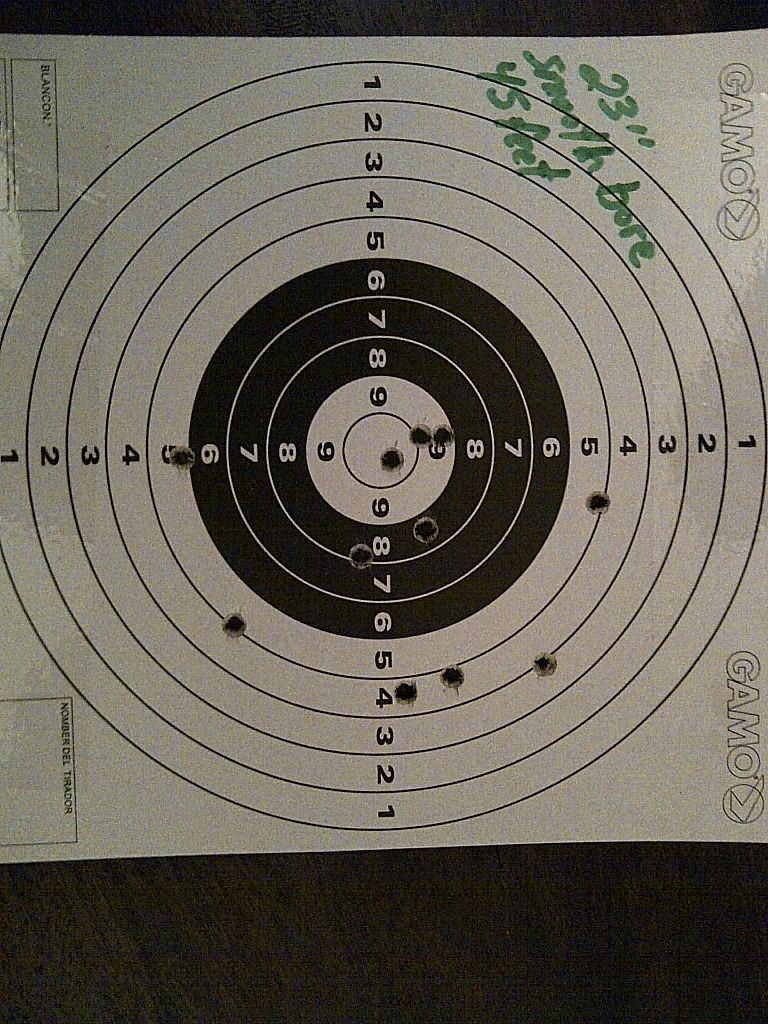 10 single shot group for 2 3/4" inch size at 45 feet or 15 yards.
I shot this group 2 years ago with a JimC barrel.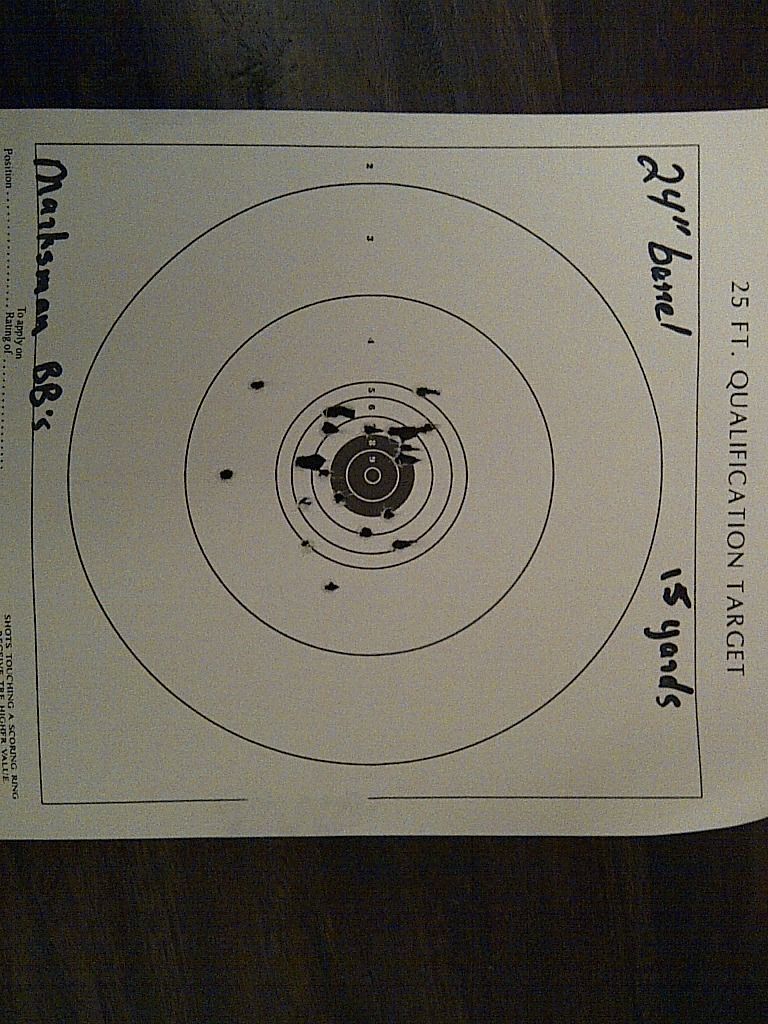 I am not sure of how many shots are in that group but for sure over 10 single shots. The group size was 2 inches at the same distance.
At first glance you are probably thinking that the JimC barrel is more accurate but before you come to a final conclusion I must state the differences. When I shot the group with the JimC barrel I was using Marksman BBs and a 3x9 scope. I believe the scope and the type of BBs would make a difference. To make a fair comparision, I should shoot the same kind of BBs and use a 3x9 scope. Am I gaining any accuracy by using the new barrels? No, I don't believe so but I am not losing any either.
I was kind of hoping to achieve a fair amount of gain in accuracy over the JimC barrels but it doesn't look like it.
I did gain some velocity but not as much as I had hoped. On average I gained around 3%.
On a good note, the barrel that I tested functioned perfectly and I didn't suffer from any jams or problems while I shot through 400 rounds or so.
I also should mention that these barrels need a good scubbing on the inside. I don't have a 177 bore barrel brush yet.
I did however clean it with patches and bore solvent to achieve a decent cleaning job.
[2 edits; Last edit by windage at 02:45:03 Sat Oct 20 2012]