SONYtec
---
01:15:42 Fri
May 11 2012
Offline
3704 posts

BBMG LIFE BLASTER +2000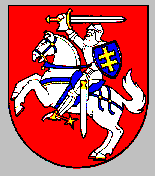 Reply
---
Guy's got to remember that battery compartment was made for AA batteries, so you have to be careful with the diameter of the battery you put in there.




---
10/02/08 Black '05 Drozd STOCK.
3/13/08 YELLOW '03 DROZD, 9/17/08 full auto mod, 1, 3, Full. ROF mod soon.
07/07 Black '05 Drozd, 8/3/07 resistor mod, 9/20/07 full auto PCB. More to come! (Adjust pot. and solenoid)
Accessories: 8/24/07 PMI HPA tank, remote hose, 9/03/08 JimC barrels and QD adaptors, 10/01/08 JimC CAR stock adaptor. NEED HI-CAP MAGS!!!