Here is the "state-of-the-art" top of the line Drozd Blackbird for you all to see. It is loaded with ALL that can be done right now:
-Segey's 2000rpm circuit board
-Modded stock for 13c.i. HPA tank
-LED Battery voltage monitor with momentary on/off switch
-Inside stock "external" rechargeable 18650 LiPo battery pack (21v)
-JimC barrel/shroud
-External receiver battery pack plug-in (right side)
-17mm to picatinny scope riser
-Aim 1.5-5 x32 zoom green/red illuminated reticle scope with green laser
-Foregrip
-Side receiver sling mount
-Wireless connection magazine
-magazine motor start-up silencer
-Wireless receiver/grip dis-assembly
-Bayonet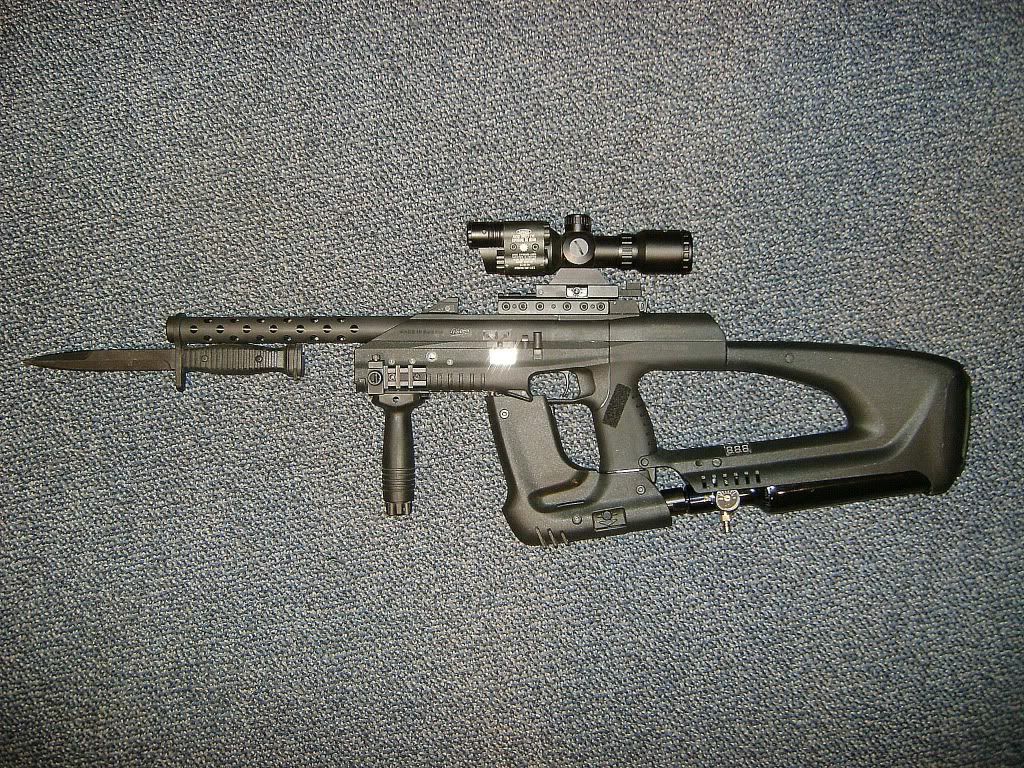 There HAS to be more we can do right??
As Bad-Azz as can be!.....??
---Cam