DUBB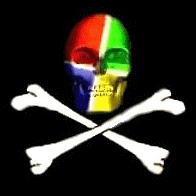 ---
14:29:53 Sun
Dec 11 2016
Offline
1399 posts

BBMG MASTER BLASTER +1000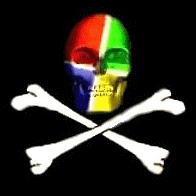 Reply
| | |
| --- | --- |
| Re: My Latest Themed Build is For Sale | |
---
I have a couple of neat builds recently completed. First, there is my super stun gun, using 2, 1 million volt transformer coils, it's brutally loud. Here is the funny thing, I put 4 electrodes on, and wired them X ways, as 2 in parallel, but despite my intentions, if fires them in series, almost like an H. And it doubles the output of the spark doing it, this thing is just nuts!

My second one is my new phaser, I forget if this one is version 3, or 4, now. But it's SIX WATTS of wanton blue destruction, which is just insane! It's the world's most powerful visible spectrum laser diode. And such is the state of the art that this entire project came in under $250, which is great, if you consider that the version 2 cost at least twice that, and was only 1.6 watts, and that was the diode of the day. SIX WATTS, just NUTS!!

Now how can you possibly quantify the value of a six watt Star Trek Phaser? Really, it STARTS FIRES INSTANTLY!

Oh, and get this, I'm running the bitch on just 2 IMR 10440 cells! They only run it for a minute or two, but they run it. I connected to my 10A power supply for a comparison, and the output looks identical, so the EFEST IMR batteries can do it! That makes those at least 8C or 10C. I really wasn't expecting those to work, they are only 350mAh, after all.




---
Can you believe TRUMP WON? I thought for sure the wicked witch of the western world had bought and paid for it, go figure. I am so glad she failed. Trump is actually the second best possible "of anyone" I would pick, the first being Gov. Ventura, but he doesn't seem interested in running for the job.