DUBB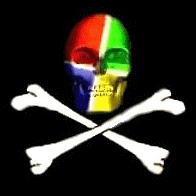 ---
17:25:51 Wed
Feb 22 2017
Offline
1399 posts

BBMG MASTER BLASTER +1000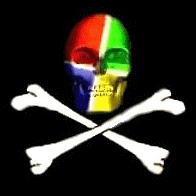 Reply
---
I need empty 12g Co2 bulbs for another research project of mine, and I don't have any. I had one, just enough to tease me, since it worked very well for what I used it for, but what I used it for is sort of a one time use sort of use, if that makes any sense. And once more, I don't have any use whatsoever for full ones, in fact, I'd be kind of hard pressed to empty one. I was considering restoring my 30rd mag for shooting lead, which I do more than anything, now. But it occurs to me that there is a far better way, what I do is drop that ramp from the mag, and drop all the bb's out of the feed neck, and then put the ramp back, and load the lead through the breech, which is the exact same thing as loading the 30rd mag, except I don't have to fight the spring, and it holds more. This works very well. So I suppose I could pop a 12g if I can find one of those 3 bulb thingies that come in the box with the BB (I had 2 or 3 of those around, somewhere), but it seems like a shame to waste Co2 like that, what with the greenhouse effect and all, if I'm going to do something to destroy the ecosystem, I at least want to have fun doing it, you know?
So does anyone use those things often enough to maybe save me up a few? It's more than worth the cost of a small flat rate box to me, that's about the same thing as a box of bulbs would cost, anyway. I have a few 88g bulbs, but those are entirely too big for what I want to use them for, at least for now, anyway. I'd be willing to trade for a pound or two of that nickel plated lead from the already sorted stash, and that stuff just isn't available anymore. And there is just no substitute for lead where accuracy matters. I have already given my dissertation on the "knuckleball effect" of smoothbores and steel shot. The theory that finally explains why it is impossible to hit anything more than 30 feet away with steel bb's, the knuckleball effect was a revelation, I thought, even if I can barely describe it, much less understand the physics behind it. Just recognizing it at all was actually one of my best moments.




---
Can you believe TRUMP WON? I thought for sure the wicked witch of the western world had bought and paid for it, go figure. I am so glad she failed. Trump is actually the second best possible "of anyone" I would pick, the first being Gov. Ventura, but he doesn't seem interested in running for the job.