Here is an update:
I've had plenty more time to continue working on the
gun, and now the barrel has been threaded and screwed
in (detachable, and locks firmly into gun) and I've
machined various internal parts that can't be seen.
When complete, the barrel will be floating inside a hollow
handgrip for extra accuracy - nothing will touch it in front
of the chamber thread. The calibre is .22, and I've built
the feeding port to take anything from round ball to
28 grain eun jins.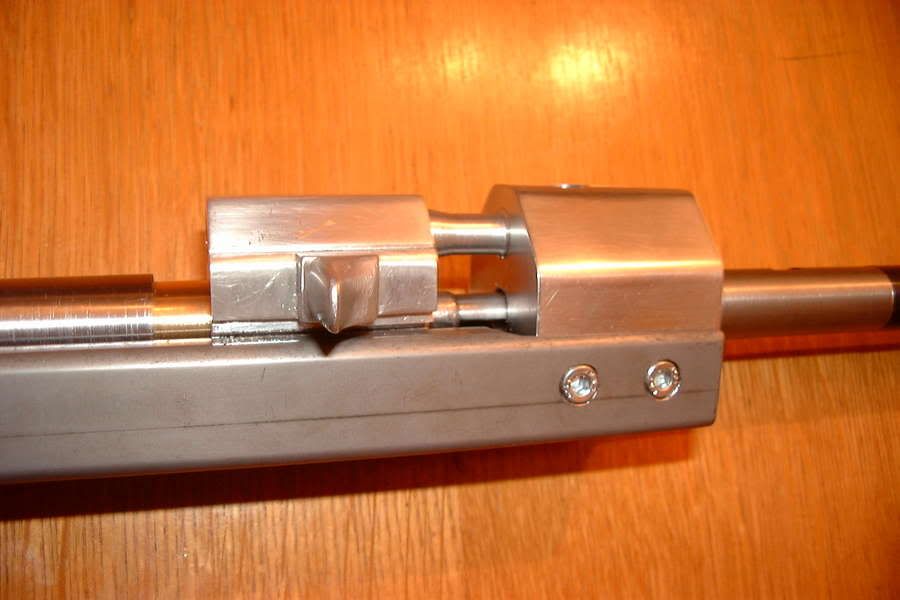 Close up of breech.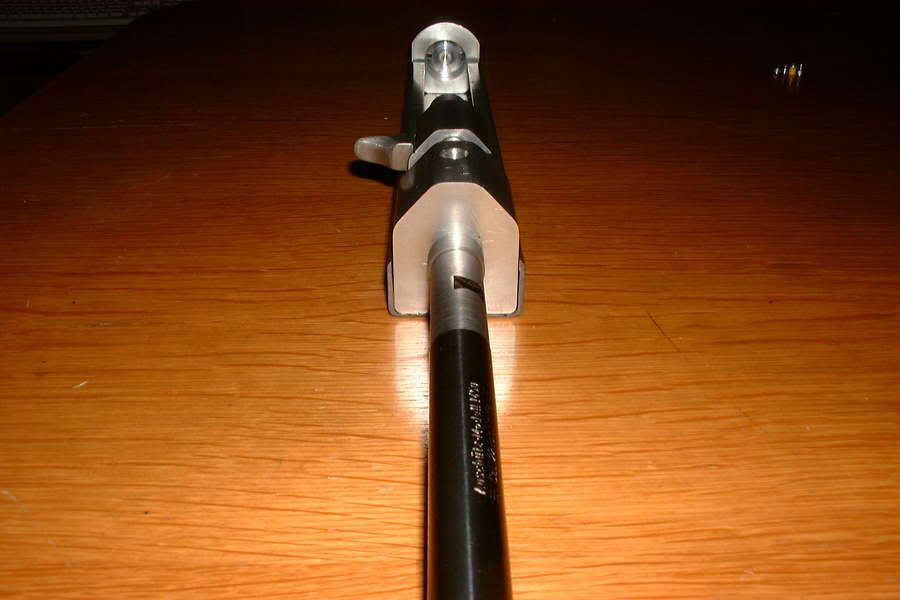 Barrel attached