SONYtec
---
16:32:54 Thu
Dec 1 2011
Offline
3691 posts

BBMG LIFE BLASTER +2000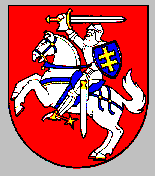 Reply
| | |
| --- | --- |
| Re: do you think umarex cx4 can beat out the drozd in acuracy and or anything po | |
---
CX4 is sold as a rifle class bb gun.

The Drozd is in the pistol class. I put it in the sub machine gun class myself.

Having said that, it is hard to compare. The Dozd modded with a long barrel would become a "rifle".

The Black bird magazine holds 400 bb's.

Different animals.




---
10/02/08 Black '05 Drozd STOCK.
3/13/08 YELLOW '03 DROZD, 9/17/08 full auto mod, 1, 3, Full. ROF mod soon.
07/07 Black '05 Drozd, 8/3/07 resistor mod, 9/20/07 full auto PCB. More to come! (Adjust pot. and solenoid)
Accessories: 8/24/07 PMI HPA tank, remote hose, 9/03/08 JimC barrels and QD adaptors, 10/01/08 JimC CAR stock adaptor. NEED HI-CAP MAGS!!!