I am writing this as an example of why our club has rules and guidlines. I am also writing in an attempt to avoid any problems we may have in the future.
Our Internal Affairs Staff has worked with the different regulatory agencies for many years in an effort to circumvent not only potential problems for the club, but also to be able to offer our members a hassle free mining experience.
Representatives of the Forest Service, CDFW and Calif. Water Boards have visited claims, been invited to be on hand to see first hand what we do, and how we operate within strict agency guidelines.
We have always been given the green light and even a A+ for our voluntary diligence. I write because of the concern that all we have accomlished may be at risk through the unthoughtful actions of a very few members.
I'll cut right to the chase here and make it short. In our guidlines, our in person conversations, website and message forums we have always asked members to be considerate in regard to filling in their holes when highbanking. :beatingadeadhorse:
Most members are considerate and do fill in their holes, but there are a few who just walk off when they are done.
It is simply not fair to either Dave, or the club's staff, who have worked so hard to cultivate a working relationship with agency personnel, to have our efforts jeopardized by the actions of a few.
So to cut this post short, let me just ask once again that if you put a hole down, please take the time to fill it in when you are done. I know how difficult it is to back-fill a hole after working hard in the hot sun all day, but I do it because it is the right thing to do.
The club's Internal Affairs Staff took some pictures as an example of this problem. The pictures show the situation before, during the time they filled in the holes and after they were filled.
I don't know about you, but I have never thought it was right for someone else to have to clean up after me. In this case our Internal Affairs Staff filled in the holes, as they have been doing for some time now. These particular holes were very visible from the highway, which gives our adversaries, as well as agency people ammunition to use against us.
Please?Before: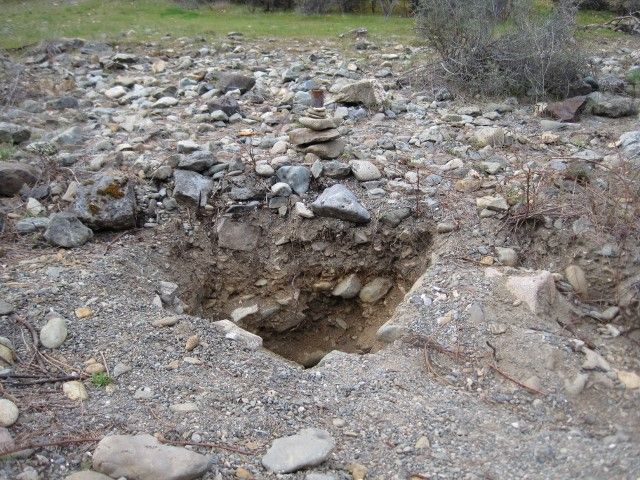 Filling In: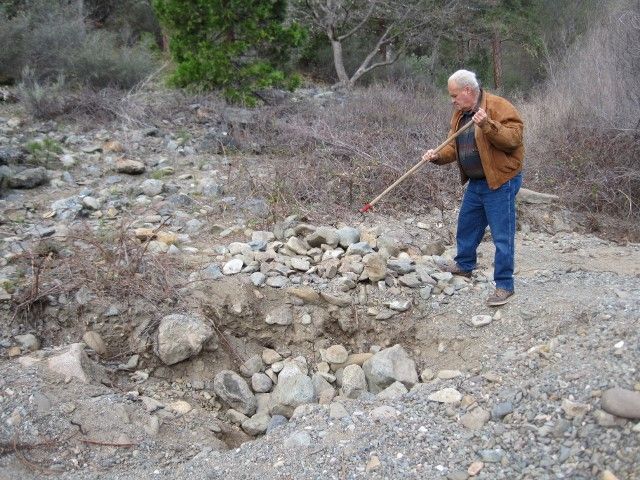 After: