Up for auction are two more of these beautiful, 2008 silver eagles that were donated by "Wendell Snyder". All of the proceeds from these coins will go to the "Brandon Rinehart" case.
I will start the bidding at $40 (dollars). This auction starts now, and will end Dec. 22, 2013 at 8 PM pacific standard time.
The winning bidder will send there donation directly to;
New 49ers.
P.O.Box 47
Happy Camp, Ca.
Also please include your name and mailing address with your winning donation.
Good luck bidding and have fun.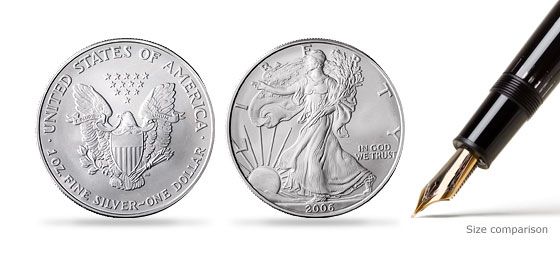 :doublethumbsup:
[2 edits; Last edit by chickenlip_willie at 20:22:37 Mon Dec 16 2013]