I'm also a new member of the 49'ers. Been interested in gold probably since I saw it for the first time. Hadn't actively mined until just recently though. Been teaching my self the do's and don'ts of the trade, by internet and gold tv show's. And hope to pick up a couple of things from a few of you old timers...
I think I understand the basics and can locate a pay streak on my own. In fact, this is the first gold I found at the weekend outing. I attended the first day of the group project and decided to do my own prospecting the next day. I heard it from an older man who shall remain nameless, said it best.."That place has been turned over more times than a cement mixer". It was also another push to make me go out on my own. This picture is what I uncovered on Sunday.
I would like to thank Dave for making available the opportunity to mine on over 60 miles of claims. That is just great! Also, Thank you Jim for taking the time and effort of hosting this forum.
Maybe I'll see some of you out on the river, but don't get too close. haha
http://i2.photobucket.com/albums/y23/smwon/emoticons/thumbup.gif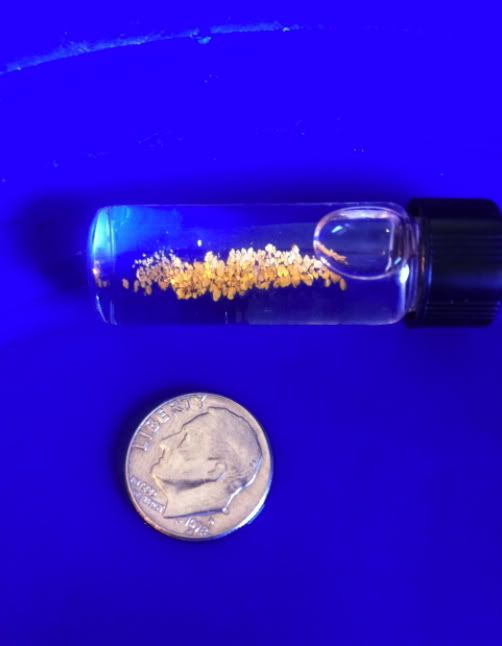 [1 edits; Last edit by phshn4gold at 19:05:33 Thu Jun 7 2012]