He is absolutely fine - he is quite a tough little thing.
So often he bashes his head and we think oooh that must have really hurt, but he just doesn't seem to notice and carries on!!!!!!
Maybe that is why he is such a mad little monster!!! - All those bangs to the head!!!!
Here is a piccie of him trying to sleep on the stairs - as you can see he just doesn't fit!!!!!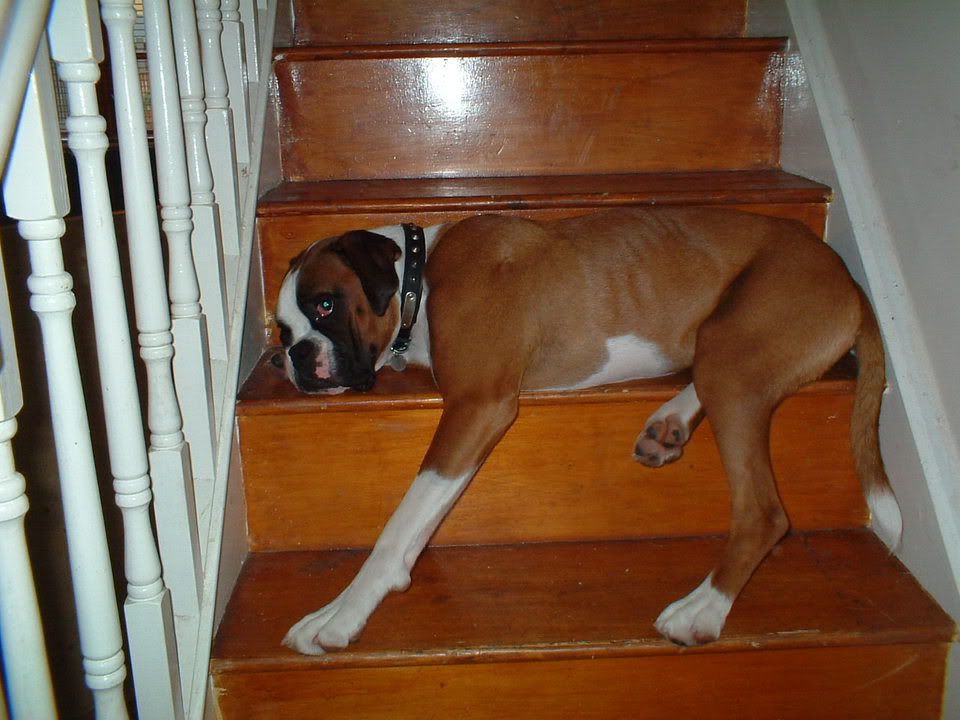 Caroline, Tia, Kirei and Henry Monster xxxx