sandyc
---
02:49:27 Wed
Mar 9 2005
Offline
966 posts

Boxer Maniac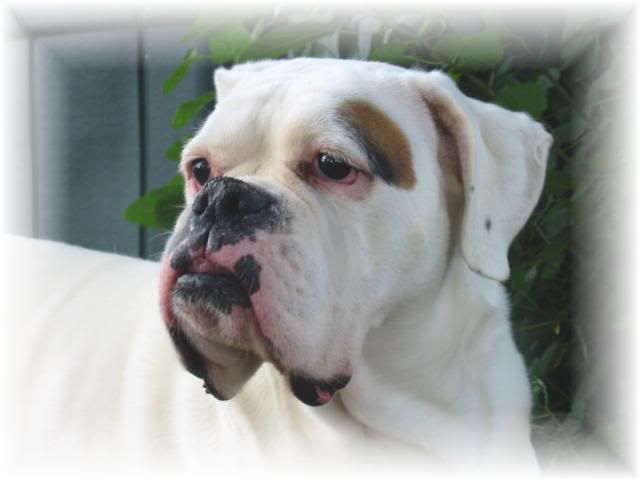 Reply
| | |
| --- | --- |
| My Chloe!!!!! | |
---
Hi all! Last year,Chloe had a severe bad reaction to her dhlpp shot.This year,we left the Lepto part out.No swelling!!!!!No bad reaction at all!!!!
I was shaking all day,until I knew she would be okay.We stayed about half an hour,after her shot,to make certain.Also,as a precaution,I gave her benadryl last night and this morning.
If your furkids get their shots,just be cautious.Doesn't happen alot,Thank Goodness!But,it can happen.Just be aware and prepared,okay?!
Chloe says Hi to everyone!