here are some long awaited pics of my babies. Lilly is 3, shes the fawn and chilibean is the white. she is super sweet and so cuddly!!! shes doing great with her training. yesterday she was learning that when we use the vibrating collar she needs to come..its hard work but shes getting there...
the day we brought her home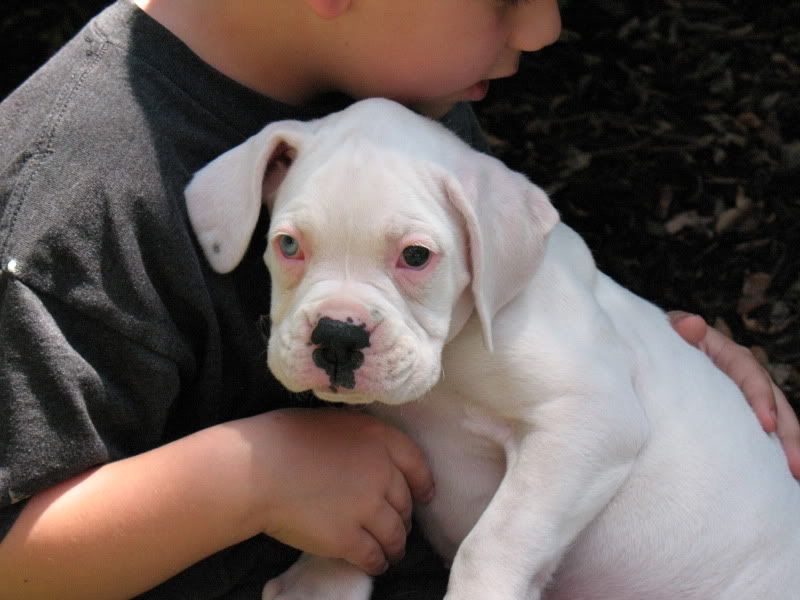 lilly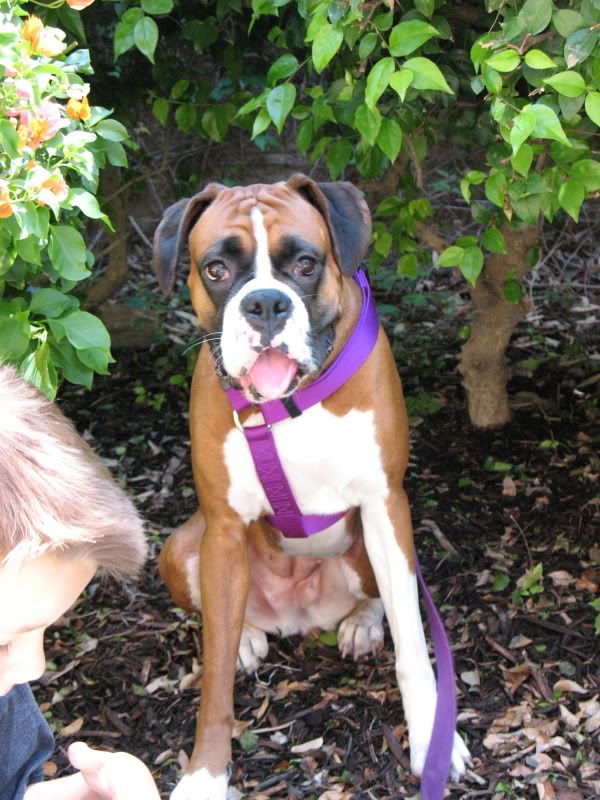 bedtime!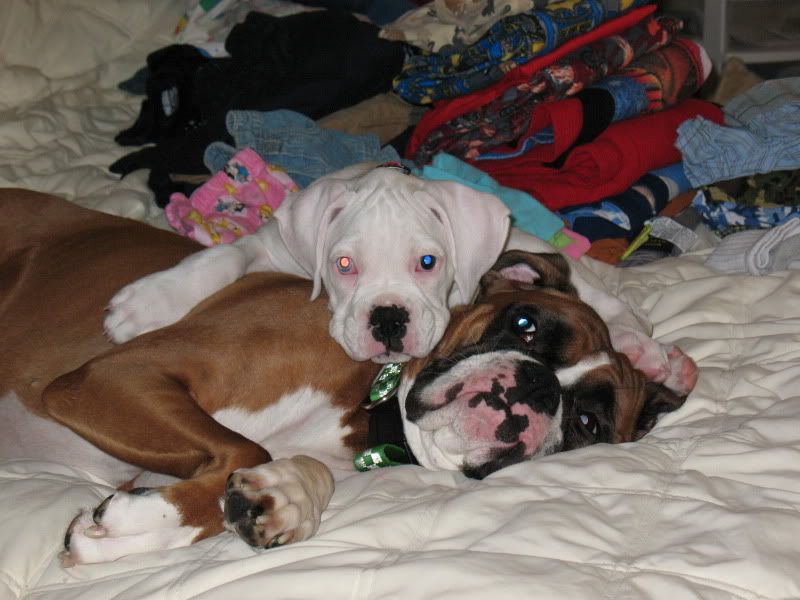 playtime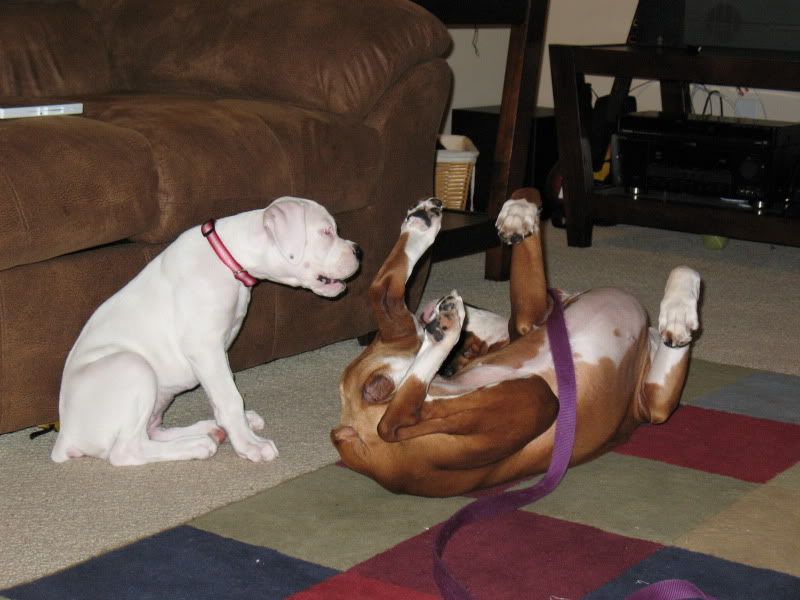 naptime...chili always has to be where lilly is. see her pretty blue eye?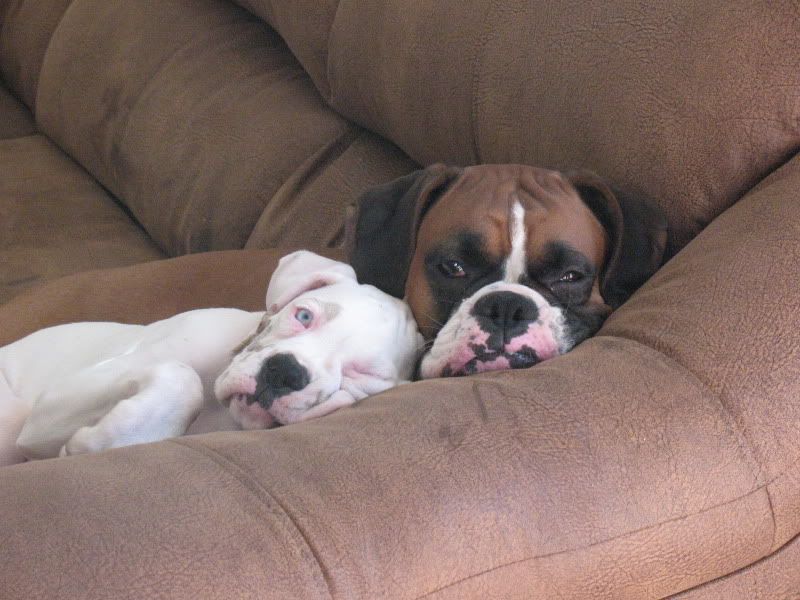 [3 edits; Last edit by luvnmylillynchilibean at 00:44:35 Tue Aug 4 2009]