Very Cool "RotoManx"!
I've never see a rotary in a glass (Manx) buggy. An inovator! And I really like your simple wrap around exhaust. I never thought of going down, back and under.. Just the classic "around central park" method. Which meant a lot more tubing and consumed space.
You have to love those rotary's. The Wankle is such a powerfully small package. Rated 1300cc's. But really, that's just the swept combustion volume of the two rotors faces. Mazda doesn't include the other four. Like rating a 6cyl as a two. This explains why there is so much power out of 1300?
The original sedan (RX4's) felt like it had a small block in it as I recall, and unbelievably smooth. Of course.. Endless RPM's, basically to disintegration! Now that's a man's red line.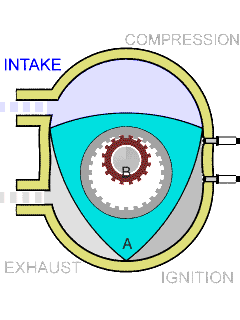 You'll have guys really straining their necks trying to guess what in the world you have back there, now that the engine can be seen. The exhaust note will give it away to the wiser crowd. I remember a distinct 2 stroke sound coming from that engine until I added a Racing Beat resonator prior the muffler. Which may be why I had a basket of snakes.
In that lightweight Manx.. It "should" be all the power you need. That thing is going to be a blast! Thanks for uploading some good sized, quality photos!
Randy, Long Beach, Ca. USA!