I took a Keene A52 sluice box and modified it, applying the Popandson concept. I think it works awesome for fine gold with just 3/4" and 1/2" expanded metal. I did raise the slick plate 5/8" to let the material drop-in opposed to making it climb over the first riffle. Not sure how much of a difference it made??? Needs more testing.
I still need to find some 3/16" expanded metal though. I've had a heck of a time trying to find any scrap. I'll eventually end up buying a half sheet from somewhere, I'm sure.
One thing I want to do with this A52 mod., is test it against the stock riffles and carpet that comes with it.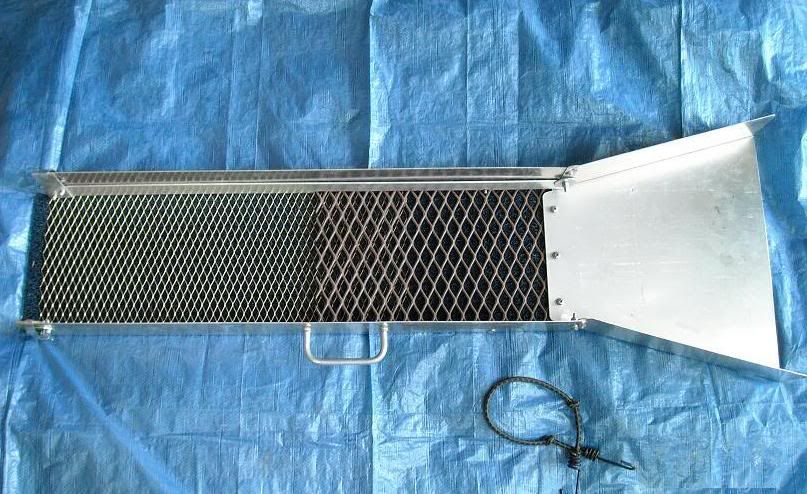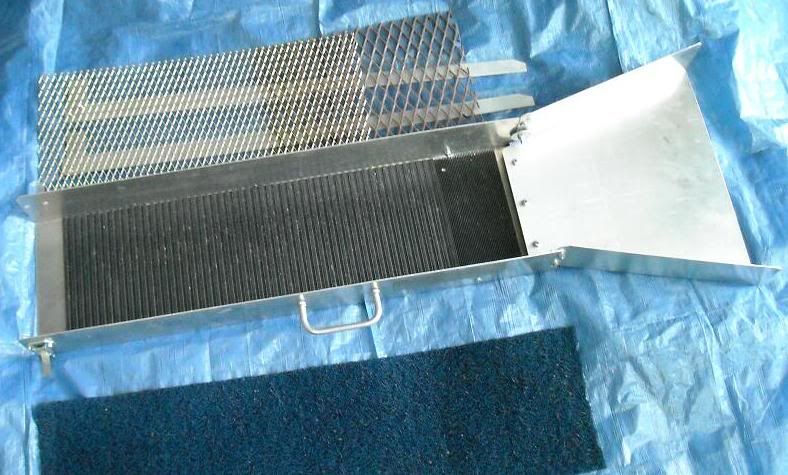 [1 edits; Last edit by Prospect09er at 01:41:19 Sat Jan 1 2011]