bundybear
---
02:00:56 Tue
May 16 2006
Unavailable
1322 posts

Net addict - someone take me climbing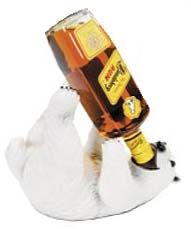 Reply
---
Just a quick update on the rebolting at Blue Bell in the Shire.

1. Divine Intervention. The FA is unknown, and after several accents, I think it is only 23 - not 24.

2. Meltdown - The dodgy carrot bolt has been replaced, and Double U bolt lower offs have been added.

3. Sparky - Shares the same Lower Offs as Meltdown.

4. Welcome to Body Shop now has U bolt next to the chain for easier (and safer) descent.

5. Bitch'n - The dodgy bolt ringbolt has been replaced with a U bolt.

5. New Route added: Bundy in a BottleShop. It starts up Ruthless Babe, clip the 1st FH, then move up and right to a big side pull and clip new U bolt. Traverse to the right again into Bitch'n - clip the next 2 bolts on Bitch'n (crux). Then move up into new pumpy steep territory past 2 more bolts, and finish sportingly to new U and chain anchor on Body Shop. Its the longest route at BlueBell at 18meters. 6 bolts to Ubolt and chain lower off. Its a 2 star pumpy 23.

Bundy.
[1 edits; Last edit by bundybear at 20:14:13 Fri May 25 2007]