DUBB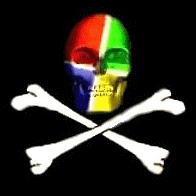 ---
06:33:07 Wed
May 30 2012
Offline
1399 posts

BBMG MASTER BLASTER +1000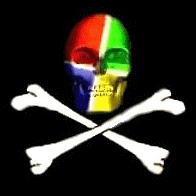 Reply
| | |
| --- | --- |
| Re: Drozd Blackbird "Sergey's board - 2" (9-24V, 400-2000 RPM, Full auto, 4-12 m | |
---
So you just had a quantity of boards printed up professionally, by photolithography process, instead of etching them out by hand, yourself, right? That is how you did the old ones, if I recall, correct? I think I asked you once, since I know that there are a couple of different kinds of diy photolithorgaphy kits available, and you said that you just etched them out the hard way, by hand, somehow. That sounds like a lot of work to me. And you have to have a minimum order to have them made up like that, and it can be pretty expensive, if I recall.

For those who don't know, electronics these days are made starting with a printed board like that, but where Sergey assembles his by hand, with a soldering iron, factory boards are first "silk screened" with a soldering paste with finely powedered solder mixed in, then as they roll through the line, the smd components are placed onto the board (they just stick to the paste, which is only on the places the parts go), then they roll into a huge oven, and "baked" until the solder in the paste is melted, and flows out evenly. The trick to doing it is to get the tempurature correct, so that the solder flows good, but not so hot as to damage the components. It's a fine line. Microsoft's Xbox 360's all had the "red ring of death" problem, caused by the oven not being hot enough. The components would just come off the board, sometimes. They sucked. The fix for that they sell is "reflow" soldering paste, I assume that you apply to the board, then apply a lot of heat, somehow. What a pain in the ass. Sergey's boards won't ever have that issue, since he solders it all by hand.

I like the look of my old board better, I think. It looks more exclusive to me. Custom, trick, whatever. To me the hand made board says that there arent many out there, and that it wasnt easy to come by.




---
In my experience, the secret to happiness is learning to sort out the occasional good idea from an endless body of bad ones.

I'm a Toxic Agent on a dangerous mission so secret that even I don't know what it is, and if I did, I'd have to kill myself!

"If you set a man a fire, you'll keep him warm for a night. But if you set a man on fire, you'll keep him warm for the rest of his life!"