Greetings Gentlemen.
Please welcome the board ver.3 (Sergey's board - 2).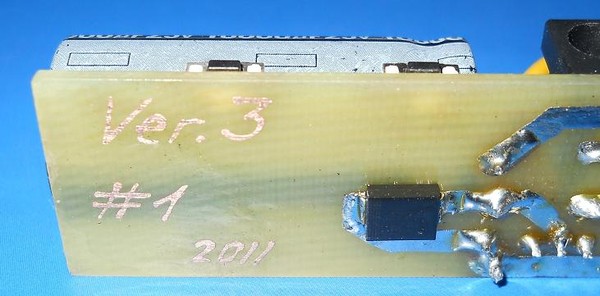 What it inherits from the previous design:
1. The same size and controls positions.
2. Power supply range (9-24 V).
3. Drozd/backbird compatibility.
What's new:
1. ROF: 400-600-800-1000-1200-1400-1600-1800-2000.
2. Mag voltage is controlled with a jumper (see below).
3. Better transistor in mag control circuit.
4. Pulse: 4-12 mS.
5. It's $10 cheaper (no need for DC-DC converter).
Here's the ideology behind the design changes: let's say good bye to DC-DC converter, we don't need it any more. Originally, it was implemented because we needed to lower mag voltage from 24 to 9 volts with minimum losses. DC-DC converters are efficient when there is significant difference between input and output voltages. But then I had to increase its output voltage from 9 to 14 volts (so in-out difference was reduced). Now, achieving higher ROFs requires further voltage increase, plus higher voltage applied to the mag means the converter has to supply more current. This would mean less efficient and more bulky DC-DC converter. The processor and LED display draw only 5-12 mA so a simple linear voltage regulator can supply them with all they need. As for the mag, you have three options now:
1. If your batteries voltage is below 17.5 volts you can put the jumper in the position closer to the mag connector (there are two positions available, see the photo below). This means the mag voltage regulator is bypassed and all batteries voltage is applied to mag motor. The actual RPM you'll be able to achieve in this mode depends on your batteries voltage.
2. If your batteries voltage exceeds 17.5 volts and the jumper is in the position closer to the display, mag voltage is limited to 15 volts. This mode is safe for Blackbir
[1 edits; Last edit by Sergey_new_pcb at 09:18:46 Thu Apr 14 2011]