Dave_Mack
21:38:37 Tue
Feb 19 2008
Hello Everyone,

Long-time member and supporter, Roger Larson, has donated 46 pennyweights (over 2 1/4 ounces) of beautiful gold to our legal fund. There are more than 90 nice-sized nuggets in the batch. This was a fantastic contribution, and I personally want to thank Roger very much!

Now, what to do with this gold? While Roger has left it up to us, he did make a suggestion that we distribute the gold into numerous bags of gold panning ore which can either be sold to raise money for the legal fund, or can be used as prizes in a drawing. With that in mind, Roger sent the 90+ gold nuggets so that we could disburse them to make some bags more interesting than others (nice to pan out a surprise gold nugget!) Some of the nuggets are real nice pickers!

We need to decide what to do with this gold before the March newsletter goes out in about 2 weeks. So if anyone has any ideas, please place them in this thread. A little friendly debate would certainly be welcome!!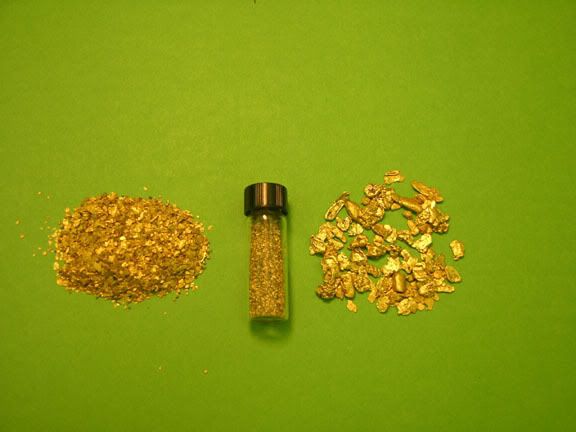 Thanks a lot, Roger!!

Dave Mack