Drag and highlight, copy the bold print GPS locations and paste into google earth or google maps and it will take you there
Not much known about this claim, very little placer workings can be seen. We had really hard rains lately and most evidence of any workings has been washed away. It really looks good.
Directions: 2WD From the pipeline rd by the rock with 49ers painted on it is a gravel rd going west. Go 1 mile, at the fork go left (you will see a 49 sign in blue rocks), about .1 mile there is a faint trail going left.
Do not continue on straight unless you have 4 wheel drive or a quad.
This road will dead end into a 49er marker that is about in the middle of the north boundary of Gold Recovery #1.
GPS:
33°37'0.69"N 114°19'1.10"W
It will look like this.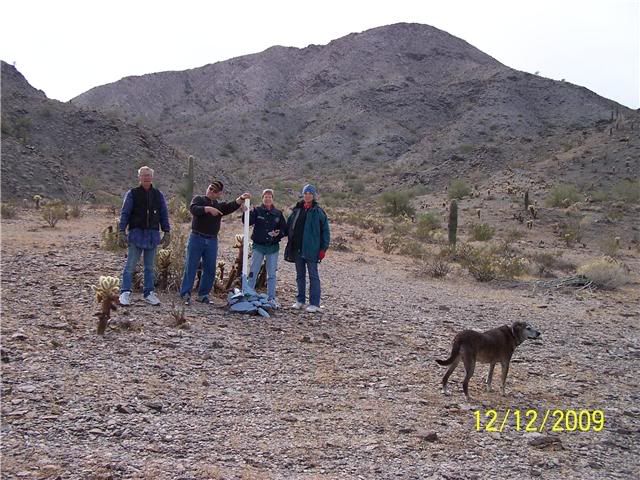 .2 miles east of there is the NE corner marker (GPS
33°37'1.60"N 114°18'48.17"W
) and about .3 mile west is the NW corner marker (GPS
33°36'59.28"N 114°19'14.95"W
). That marker is a pile of rocks up on the little brown hill and is visible from the road. This picture is Terry standing at the corner and showing how the claim lies.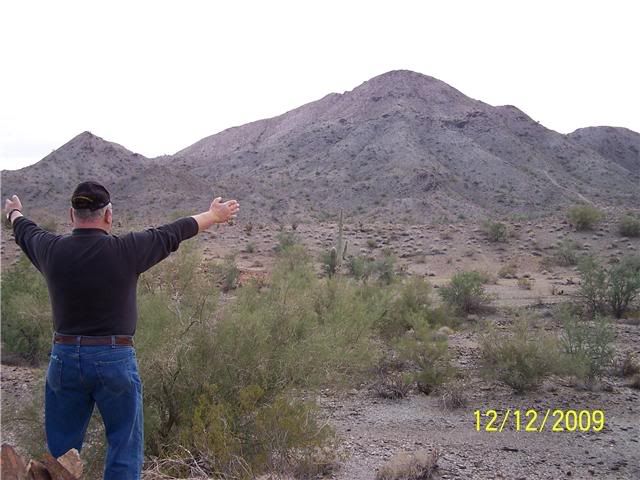 This is a very good looking claim and is rugged. The narrow canyon in the SW area looks very inviting to me. Due to the ruggedness, we couldn't just walk willy nilly on it but from what we did walk, we found very little evidence of workings. This claim has many, many lucrative areas to be worked. No Camping allowed here, day use only. (Thank you BLM
)
This picture is standing on the NW corner looking to the SE. Just don't have Terry's big butt in it.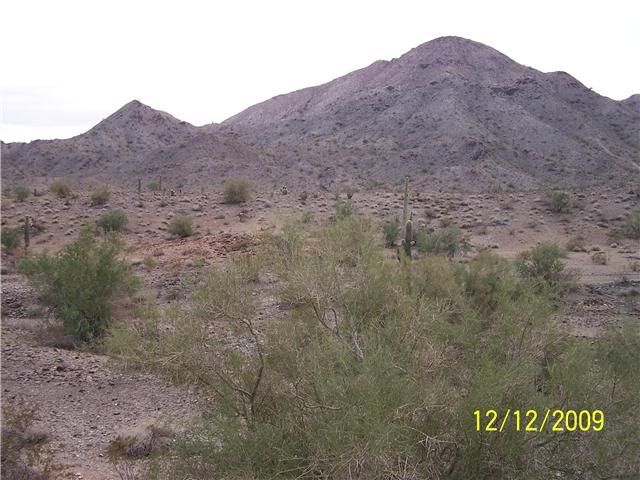 This picture is the NE corner lookin towards the SW across the claim.
The southern boundaries are up in those mountains, and if you want the GPS on them, then feel free to go get them, I'm not going to hee hee.
[6 edits; Last edit by socalgold at 18:03:28 Sun Dec 13 2009]