Here are four picker Gold Nuggets (2.3 grams) that is part of a donation that was sent in from long time member "William Levier".
I will start the bidding at $25 dollars. This auction starts now and will end 10/13/13 at 8 PM pacific standard time.
The winning bidder will send there donation directly to "The New 49ers.
P.O.Box 47
Happy Camp, Ca. 96039
Please include your name and mailing address with your winning donation.
Good luck bidding and have fun !!:doublethumbsup: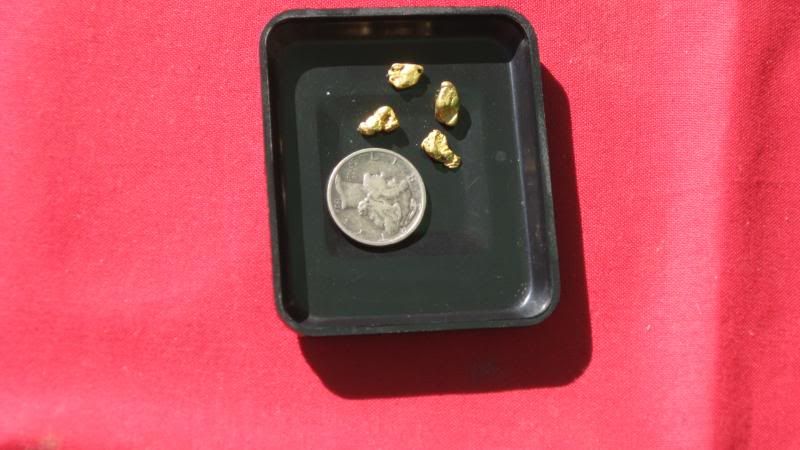 [2 edits; Last edit by chickenlip_willie at 23:18:23 Fri Oct 4 2013]